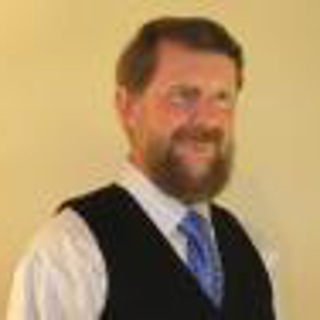 Ken Shorter, MS, CSP, ARM, TCDS
Accident Prevention & Investigation, Inc.
5916 Foxhall Manor Drive
Baltimore , MD 21228
Introduction
My focus is on construction and demolition accidents. This requires strong technical knowledge of issues such as cranes, trenching, scaffolds, heavy equipment, and fall protection, combined with a mastery of multi-employer worksite safety responsibilities that pertain to these projects. My Master of Science Degree in Safety, professional certifications, extensive field experience, and involvement in developing ANSI national consensus safety standards provides excellent qualifications to determine what went wrong, why, and who was responsible.
---
Areas of Expertise
Accident Investigation
Construction
Construction Safety
Construction Site
Cranes
Demolition
OSHA
Personal Injury
Safety
Slip, Trip & Fall
Transportation Construction
---
Expert Background
Q:

Please list your professional accreditations, degrees, licenses, and certificates granted:

A:

Master of Science Degree in Safety from the University of Southern California (USC)
Certified Safety Professional (CSP) - by the Board of Certified Safety Professionals
Certified Traffic Control Design Specialist (TCDS) - by the American Traffic Safety Services Association (ATSSA)
Associate in Risk Management (ARM) - by the Insurance Institute of America

Q:

Please list your affiliations or memberships in any professional and/or industry organizations:

A:

American National Standards Institute (ANSI) A10 Committee Member for Construction and Demolition Operations.
Responsible for developing and updating national safety consensus standards for the construction/demolition industry.
Actively involved in developing and updating the following standards:
Multi-employer worksite safety responsibilities
Demolition safety
Public injury prevention
American Society of Safety Engineers/Professionals (ASSE/P)
Recognized as a Professional Member since 1983
ASSE/P's technical safety representative to the ANSI A10 Committee for Construction and Demolition Operations.
ASSE/P subgroup membership
Construction * Management * Risk Management * Consultant

Q:

Please list any teaching or speaking experience you have had, including subject matter:

A:

Cranes, rigging, trenching, underground utilities, fall protection, confined space entry, scaffolds, shoring, lock out/tag out, roofing, and cutting torches are some of the topics I have presented for the American Society of Safety Engineers, Chesapeake Region Safety Council, and private employers.

Q:

Have any of your accreditations ever been investigated, suspended or removed? (if yes, explain)

A:

No

Q:

On how many occasions have you been retained as an expert?

A:

40+

Q:

For what area(s) of expertise have you been retained as an expert?

A:

I have been retained as a safety expert in a wide range of construction and demolition operations that include:
Accident investigation and analysis
Multi-employer worksite safety responsibilities
Owners, construction managers, general contractors, designers, subcontractors
Critical crane lift planning, rigging, operation, inspection, and supervision
Steel erection and precast concrete erection
Demolition planning, training, equipment, supervision, inspection, engineering surveys, shoring, collapse
Fall protection – unguarded floor edges, floor holes, roofing
Excavation, trenching, and shoring
Underground utility damage prevention
Public injuries on or adjacent to construction and demolition projects
Heavy equipment operation, training, and inspection
Excavators, loaders, skid-steer loaders, trenchers, aerial lifts, and land clearing
Competent person training and inspections
Roofing fall protection
Shoring of structures and structural collapse
Carpenters, Iron Workers, Laborers, Operating Engineers
Concrete pumping and placement
Marine construction
Access to work areas – ladders, steps, aerial lifts
Falling objects
Safety management, planning, training, inspection, and warning
OSHA regulations
US Army Corp of Engineers and Navy regulations
ANSI and ASME - American National Standards


Q:

In what percentage of your cases were you retained by the plaintiff?

A:

Approximately 50%.

Q:

In what percentage of your cases were you retained by the defendant?

A:

Approximately 50%.

Q:

On how many occasions have you had your deposition taken?

A:

Five

Q:

When was the last time you had your deposition taken?

A:

March 2016

Q:

On how many occasions have you been qualified by a court to give expert testimony?

A:

Four

Q:

On how many occasions have you testified as an expert in court or before an arbitrator?

A:

Four

Q:

For how many years have you worked with the legal industry as an expert?

A:

20+ years

Q:

What services do you offer? (E.g.: consulting, testing, reports, site inspections etc.)

A:

Expert witness report production and testimony
Accident investigation
Accident analysis for causation, avoidance, and prevention
Evaluation of multi-employer worksite and owner safety responsibilities
Research for applicable standards, regulations, contract requirements, and best practices
Critical lift crane plan and forklift analysis
Safety policy and program analysis
Safety planning and accident prevention analysis
Public/pedestrian safety analysis
Training analysis
Evaluation of safeguards and controls
Safety and risk management consulting

Q:

Please list any fees other than those stated above (E.g.: travel expenses, copy fees, etc.)

A:

Travel
---
---
---