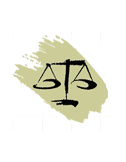 Keith S. Wilkinson
Keith Wilkinson & Assoc.
333 City Boulevard West, Suite 1700
Orange , CA 92868
Office: 714-209-7657
Fax: 714-243-6043
Introduction
Diminished Earning Capacity; Employability; Labor Market Access; Labor Market Analysis; Le Boeuf Evaluations; Transferable Skills Analysis: Earning Capacity -- evaluation and testimony for plaintiff and defense attorneys and insurance companies, in Workers' Compensation, Personal Injury, Family Law and ADA compliance as well as Social Security evaluations and reports for Social Security applicants. Provide evaluations as a Court Appointed Vocational Expert and as an Agreed Vocational Expert in Workers' Compensation Cases.

Experienced at conducting Family Law § 4331 evaluations. Experienced expert witness in Workers' Compensation Le Boeuf and Diminished Future Earning Capacity cases, personal injury, marital dissolution and ADA compliance. Testified in Superior Court and in WCAB's in Anaheim, Grover Beach, Long Beach, Los Angeles, Oakland, Redding, Riverside, San Bernardino, San Diego, San Francisco, Santa Ana, Santa Monica, and Van Nuys.

Conducted assessment interviews and administered and interpreted psychometric tests. Responsible for case management, including disability management, development of rehabilitation plans, worker evaluations, administration of vocational and psychological testing, motivational counseling, implementation of placement services, job seeking skills training, job analyses, early return to work job analyses, risk management and 90 Day QRR Benefit Referrals, Out of State Case Management. Supervised and trained staff counselors.

Keith Wilkinson & Assoc. has provided vocational and career counseling since 1988.
---
Areas of Expertise
Americans with Disabilities Act (ADA)
Employment
Family Law
Human Resources
Personal Injury
Vocational Evaluation & Rehabilitation
Workers Compensation Insurance
---
---
---