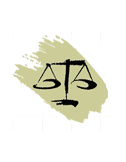 Dr. Kay Emerick
Katherine J. Emerick, Ph.D.
1280 S. Victoria Avenue, suite 230
Ventura , CA 93003
Office: 805-655-5021
Fax: 805-642-0996
Introduction
Forensic psychologist for thirty years. Extensive experience in criminal and civil matters. Hundreds of Court appearances, expert testimony, including multi-day depositions.Civil work in personal injury matters, plaintiff and defense,including sexual harassment and assessment of post-traumatic emotional damages. Workplace and school threat assessment. Known for high quality of written evaluations, thoroughness, and impeccable ethics.
---
Areas of Expertise
Child Sexual Abuse
Emotional Trauma
Forensic Psychology
Malingering
Post Traumatic Stress Disorder
Sanity/Trial Competency
Sexual Harassment/Discrimination
Spousal Abuse
Stalking
---
Expert Background
Q:

Please list your professional accreditations, degrees, licenses, and certificates granted:

A:

Ph.D. Ohio University 1981 Clinical Psychology
M.S. Wright State University 1978, Counseling Psychology

Q:

Please list your affiliations or memberships in any professional and/or industry organizations:

A:

American Psychological Association
Health Services Providers in Psychology
Ventura County Psychological Association
American Psychology and Law Society
Society for Personality Assessment
International Society for Traumatic Stress Studies
International Forum for Psychoanalytic Education

Q:

Please list any teaching or speaking experience you have had, including subject matter:

A:

Psychological Testing and Risk Assessment
-Ventura County Probation
-California Judges Continuing Education
-Psychological Assessment in Dependency Cases
-Criminal Psychology
-Psychological Evaluation using the Rorschach

Q:

Have any of your accreditations ever been investigated, suspended or removed? (if yes, explain)

A:

No

Q:

On how many occasions have you been retained as an expert?

A:

Over 33 years, hundreds of times

Q:

For what area(s) of expertise have you been retained as an expert?

A:

Adult and juvenile criminal cases, including death penalty cases. Civil cases, Compentency and Sanity. Civil litigation issues, both plaintiff and defense. Dependency Court evaluations and consultation. Please see website for more information: drkayemerick.com

Q:

In what percentage of your cases were you retained by the plaintiff?

A:

50

Q:

In what percentage of your cases were you retained by the defendant?

A:

50

Q:

On how many occasions have you had your deposition taken?

A:

15 (estimate)

Q:

When was the last time you had your deposition taken?

A:

Fall, 2015

Q:

On how many occasions have you been qualified by a court to give expert testimony?

A:

Hundreds

Q:

On how many occasions have you testified as an expert in court or before an arbitrator?

A:

estimate: 200

Q:

For how many years have you worked with the legal industry as an expert?

A:

33

Q:

What services do you offer? (E.g.: consulting, testing, reports, site inspections etc.)

A:

Consulting, psychological assessment, expert testimony

Q:

What is your hourly rate to consult with an attorney?

A:

$250.00

Q:

What is your hourly rate to review documents?

A:

$250.00

Q:

What is your hourly rate to provide deposition testimony?

A:

$400 minimum

Q:

What is your hourly rate to provide testimony at trial?

A:

$500 /$1000.00 minimum (half day)

Q:

Please list any fees other than those stated above (E.g.: travel expenses, copy fees, etc.)

A:

Negotiated at time of retainer
---
References
Brian Vogel, J.D.
770 County Square Drive
Ventura, Ca 93003

Michael Hanley J.D.
Santa Barbara Public Defender
1100 Anacapa Street #3
Santa Barbara, Ca 93101

John Anderson J.D.
105 E Mariposa
San Clemente, Ca

Hon. Melinda Johnson
Ventura County Superior Court (retired)
JAMS
401 B Street
Suite 2100
San Diego, Ca 92101

---
---