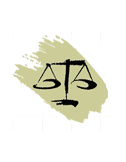 Dr. KATHERINE EMERICK
KAY EMERICK PH.D.
2674 E. Main Street, Suite E
Ventura , CA 93003
Mobile: 805-258-1025
Office: 805-258-1025
Fax: 805-652-1073
Introduction
Practicing as a forensic psychologist in California for 35 years. Testimony provided in Civil, Criminal, and Administrative Law matters. Testified in Federal Court. Specialist in evaluations of juveniles sentenced to life terms. Available in all States. Civil cases have included Sexual Harassment, Sexual Abuse, Employment discrimination, and Wrongful Death. Criminal cases have included Death Penalty and Death Penalty Mitigation, Domestic Violence, Sexual Offenses, for example.
---
Areas of Expertise
Forensic Psychology
Post Traumatic Stress Disorder
Sanity/Competency to Stand Trial
Sexual Harassment/Discrimination
---
Expert Background
Q:

Please list your professional accreditations, degrees, licenses, and certificates granted:

A:

Ph.D. Ohio University, 1981
California Licensed Psychologist PSY7870 since January, 1983

Q:

Please list your affiliations or memberships in any professional and/or industry organizations:

A:

American Psychological Association
International Society for Traumatic Stress Studies
Society for Personality Assessment
American Psychology-Law Society

Q:

Please list any teaching or speaking experience you have had, including subject matter:

A:

see CV

Q:

Have any of your accreditations ever been investigated, suspended or removed? (if yes, explain)

A:

No

Q:

On how many occasions have you been retained as an expert?

A:

Hundreds

Q:

For what area(s) of expertise have you been retained as an expert?

A:

Civil, Criminal, Administrative Law

Q:

In what percentage of your cases were you retained by the plaintiff?

A:

60

Q:

In what percentage of your cases were you retained by the defendant?

A:

40

Q:

On how many occasions have you had your deposition taken?

A:

30

Q:

When was the last time you had your deposition taken?

A:

May, 2017

Q:

On how many occasions have you been qualified by a court to give expert testimony?

A:

Over 100

Q:

On how many occasions have you testified as an expert in court or before an arbitrator?

A:

Over 100

Q:

For how many years have you worked with the legal industry as an expert?

A:

35

Q:

What services do you offer? (E.g.: consulting, testing, reports, site inspections etc.)

A:

Psychological Assessment

Q:

What is your hourly rate to consult with an attorney?

A:

$300

Q:

What is your hourly rate to review documents?

A:

$300

Q:

What is your hourly rate to provide deposition testimony?

A:

$400

Q:

What is your hourly rate to provide testimony at trial?

A:

$400
---
---
---
---