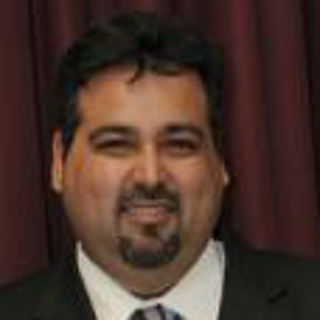 Mr. KARIM H. VELLANI, CPP, CSC
THREAT ANALYSIS GROUP, LLC
Introduction
Karim H. Vellani is the President of Threat Analysis Group, LLC, an independent security consulting firm. Karim is Board Certified in Security Management (CPP), a Board Certified Security Consultant (CSC), has over 21 years of security management and forensic security consulting experience, and has a Master's Degree in Criminal Justice Management. He is the author of two books, Applied Crime Analysis and Strategic Security Management, and has contributed to a number of other security related books and journals.

As an independent security management consultant, Karim has been retained by Fortune 500 companies and government agencies. He has extensive experience in risk management and security force protection and provides consultation on a regular basis at government, commercial, and residential facilities across the nation.

Karim was responsible for managing the quality control/assurance function for United States Department of Homeland Security's (DHS) protection force at federal government buildings in 23 states including Mississippi, Alabama, West Virginia, California, Montana, North Dakota, South Dakota, Wyoming, Utah, Nevada, North Carolina, Tennessee, Arizona, Kentucky, Illinois, Washington, Idaho, Texas, Oklahoma, Florida, South Carolina, Rhode Island, and Massachusetts.

Karim specializes in Crime Analysis and Foreseeability. He developed a crime analysis methodology that utilizes the Federal Bureau of Investigation's (FBI) Uniform Crime Report coding system and a proprietary software application called CrimeAnalysisTM. The software allows end users to identify specific threats, select appropriate countermeasures, and reduce their risk. The methodology was published in Applied Crime Analysis. Since developing the crime analysis methodology, Karim has assessed crime threats at thousands of facilities. Karim has also developed a Risk Assessment Methodology for Healthcare Facilities and Hospitals. In 2009, the International Association of Healthcare Security and Safety (IAHSS) published its Security Risk Assessment Guideline, which was authored by Karim at the request of IAHSS.

Karim also provides forensic security consulting services to insurance companies and the legal profession. In this work, Karim provides litigation support to attorney's and serves as an expert witness in security related lawsuits.

As an Adjunct Professor at the University of Houston - Downtown, Karim taught graduate courses in Security Management and Risk Analysis for the College of Criminal Justice's Security Management Program. He has also trained Police and Security Officers in weapons and use of deadly force and profiling and assisted in the development of maritime security training curriculum compliant with ISPS Code and the United States Coast Guard under the Maritime Transportation Security Act. Annually, Karim instructs for the International Association of Professional Security Consultants and ASIS-International.

Karim is a member of the International Association for Healthcare Security & Safety (IAHSS), the Association of Security Consultants (ASC), the International Association of Professional Security Consultants (IAPSC), ASIS-International, and the International Association of Crime Analysts (IACA). He is a Past President of the IAPSC.
---
Areas of Expertise
Alarms
Apartment/Condominium Security
Bank Security
Bars/Lounges/Night Clubs
Casino & Gaming Industry
Crime Foreseeability
Crime Scene Analysis
Criminalistics
Criminology
Crowd Control
Firearms & Ballistics
Gangs
Hospital Security
Hotel Security
Inadequate/Negligent Security
Lighting & Illumination
Parking Lots/Garages
Playground Safety
Police Procedures
Premises Liability
Restaurant Security
Retail Security
School Safety
School Security
Security Guards
Security Management
Special Event Security
Statistics
Terrorism
Violent Crimes
Workplace Violence
Wrongful Death
---
Expert Background
Q:

Please list your professional accreditations, degrees, licenses, and certificates granted:

A:

Bachelor of Science, Criminal Justice (Law Enforcement), Sam Houston State University, August, 1994

Master of Science, Criminal Justice Management, Sam Houston State University, August, 1998


Board Certified Security Consultant (CSC)
International Association of Professional Security Consultants (IAPSC)

Board Certified Protection Professional (CPP)
American Society for Industrial Security - International (ASIS)

Licensed Security Consultant (License No. D-00882)
Texas Private Security Bureau

Board Certified Protection Officer (CPO)
International Foundation for Protection Officers


Q:

Please list your affiliations or memberships in any professional and/or industry organizations:

A:

American Society for Healthcare Risk Management (ASHRM)
American Society for Industrial Security - International (ASIS)
Association of Security Consultants (ASC)
International Association of Crime Analysts (IACA)
International Association for Healthcare Security & Safety (IAHSS)
International Association of Professional Security Consultants (IAPSC)

Q:

Please list any teaching or speaking experience you have had, including subject matter:

A:

As an Adjunct Professor at the University of Houston - Downtown, Karim taught graduate courses in Security Management and Risk Analysis for the College of Criminal Justice's Security Management Program.

He has also trained Police and Security Officers in weapons and use of deadly force and profiling and assisted in the development of maritime security training curriculum compliant with ISPS Code and the United States Coast Guard under the Maritime Transportation Security Act.

Annually, Karim instructs for the International Association of Professional Security Consultants and ASIS-International.

Q:

Have any of your accreditations ever been investigated, suspended or removed? (if yes, explain)

A:

No.

Q:

On how many occasions have you been retained as an expert?

A:

80+

Q:

For what area(s) of expertise have you been retained as an expert?

A:

Security Negligence
Security standards and best practices
Crime Prevention
Crime Foreseeability

Q:

On how many occasions have you had your deposition taken?

A:

20+

Q:

When was the last time you had your deposition taken?

A:

2012

Q:

For how many years have you worked with the legal industry as an expert?

A:

17 years

Q:

What services do you offer? (E.g.: consulting, testing, reports, site inspections etc.)

A:

consulting, testimony, foreseeability analysis, written opinions/reports, site inspections
---
---
---