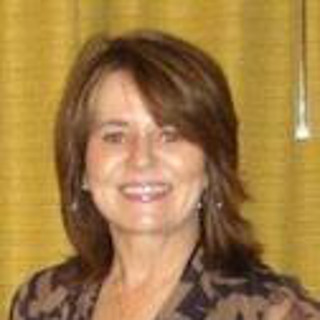 Ms. Julie A. Ho, RN, MS, CWCN
Nurse Consultant
Fountain Hills , AZ 85268
Introduction
Julie A. Ho provides legal nurse consulting and expert witness services with 24 years experience as a nurse. Panel member on the National Pressure Ulcer Advisory Panel(NPUAP). National wound care certification, CWCN. Masters degree in Education. Working as a Regional Director of Wound Care Specialist overseeing 25 hospital's wound care programs and 2 outpatient wound clinics. Maintains clinical expertise in caring for complex chronic and acute wounds in a long term care hospital setting. Provide recommendations and guidance for pressure ulcer management programs. Develop policy and procedures for best practices in wound care and product evaluation with a specialty in support surfaces. Additional experiences include elder abuse and neglect, fall prevention, restraint reduction, nurse educator, medical and surgical care. Specialist in wound and skin care.

Expert witness and legal nurse consulting services include:
Review of medical records for merit, identify missing records, written reports, review of healthcare policies and procedures, define adherence to and deviation from applicable standard of care, medical and nursing literature searches, attend depositions, trials, and affidavit's as needed.
---
Areas of Expertise
Critical Care Medicine
Elder Abuse
Hospital & Medical Ethics
Legal Nurse Consultant
Long Term Care
Medical Devices
Nursing
Nursing Homes
Nutrition
Wound Care/Pressure Sores
---
Expert Background
Q:

Please list your professional accreditations, degrees, licenses, and certificates granted:

A:

Registered Nurse
CWCN from the WOCN Society
Teaching Certification In Special Education and Health Education
RN License Arizona and California



Q:

Please list your affiliations or memberships in any professional and/or industry organizations:

A:

Member of the Wound,Ostomy and Continence Nurses Society
AAWC Member
NPUAP Panel Member

Q:

Please list any teaching or speaking experience you have had, including subject matter:

A:

1. Speaker 2015 Pacific Coast WOCN Conference " Medical Legal Impact of Wound Care"
2. Poster Presenter 2015 NPUAP Biannual Conference "Support Therapy"
3. Poster Presenter 2009 WOCN Society Annual Conference. ( Advanced Wound Care Formulary, alternatives to surgical closure)
2.Pressure Ulcer Prevention in the Long Term Acute Care Hospital.
3.Wound assessment for accurate wound staging
4. SBAR effective communication in healthcare
5. Deep Tissue Injury, prevention and treatment
6. Gateway Community College : With Decisions Come Options, When Negative Wound Therapy is not an Option
7. Webinar Kindred Healthcare 2012 Negative Pressure Wound Therapy and Options When Negative Pressure Wound Therapy is Not an Option
8. Poster Presenter 2012 SAWC


Q:

Have any of your accreditations ever been investigated, suspended or removed? (if yes, explain)

A:

no

Q:

On how many occasions have you been retained as an expert?

A:

Over 35 cases

Q:

For what area(s) of expertise have you been retained as an expert?

A:

wound care cases, medical malpractice, falls,elderly abuse and neglect, nuring standard of care

Q:

In what percentage of your cases were you retained by the plaintiff?

A:

60%

Q:

In what percentage of your cases were you retained by the defendant?

A:

40%

Q:

On how many occasions have you had your deposition taken?

A:

5

Q:

When was the last time you had your deposition taken?

A:

May 4, 2015

Q:

On how many occasions have you been qualified by a court to give expert testimony?

A:

all

Q:

On how many occasions have you testified as an expert in court or before an arbitrator?

A:

none

Q:

For how many years have you worked with the legal industry as an expert?

A:

4 years

Q:

What services do you offer? (E.g.: consulting, testing, reports, site inspections etc.)

A:

Review of chart for merit, consulting, reports ,declarations,trials,expert opinion,legal nurse consulting and affidavits.

Q:

What is your hourly rate to consult with an attorney?

A:

200.00/hr

Q:

What is your hourly rate to review documents?

A:

200.00/hr

Q:

What is your hourly rate to provide deposition testimony?

A:

400.00/hr

Q:

What is your hourly rate to provide testimony at trial?

A:

provided upon request

Q:

Please list any fees other than those stated above (E.g.: travel expenses, copy fees, etc.)

A:

provided upon request
---
---
---