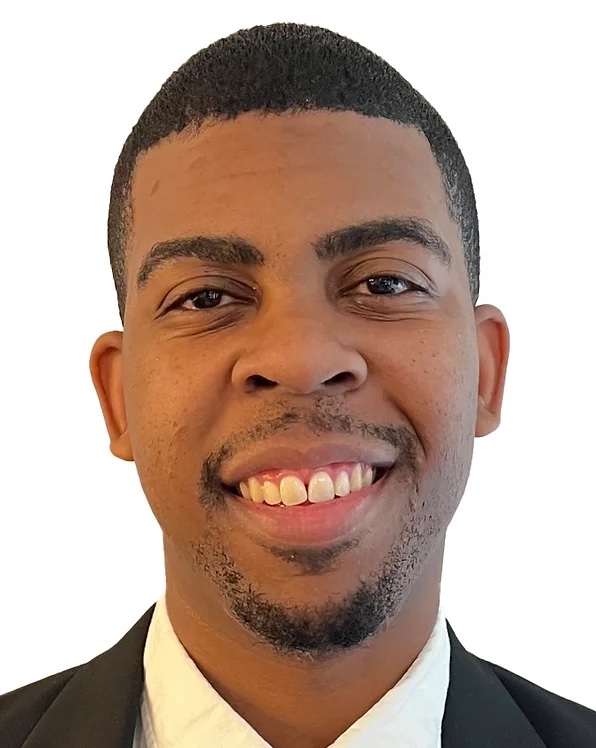 Dr. Julian Shields, PhD, CRC
LCPMD
Office: 833-695-2763
Fax: 813-280-4932
Introduction
In his work with LCPMD, Dr. Shields serves as a vocational rehabilitation subject matter expert providing opinions to attorneys working on cases including but not limited to personal injury, medical malpractice, and workers' compensation by using evidence-based practices and methodologies to determine if a loss of earnings has occurred because of injury. To determine pre-injury and post-injury employability in personal injury cases, Dr. Shields provides vocational testing, transferable skills analysis, job requirements analysis, rehabilitation plans, and definition of reasonable accommodations. He has extensive experience providing vocational consulting, conducting vocational evaluations, and providing case management and career counseling services.

The Social Security Administration has appointed Dr. Shields to testify in over 400 hearings to date. He has also published articles entitled "Strategies for Improving Employment Outcomes of Veterans Diagnosed with Post Traumatic Stress Disorder" and "Position Paper on Vocational Rehabilitation Counselor Education Level Requirements for Providers of Transition Assessments and Career Development" in The Rehabilitation Professional, the official journal of the International Association of Rehabilitation Professionals.

LCPMD is sought by both plaintiff and defense attorneys for credible, defensible, physician created life care plans and expert witness services. Our physician team is complemented by vocational, neuropsychology, and PhD economist experts - making LCPMD the one stop for valid insight into complex personal injury cases.
---
Areas of Expertise
Employment
Medical Malpractice
Personal Injury
Vocational Evaluation & Rehabilitation
Workers Compensation Insurance
---
Expert Background
Q:

Please list your professional accreditations, degrees, licenses, and certificates granted:

A:

Doctor of Philosophy (Ph.D.) - Counselor Education and Supervision - Auburn University (CACREP Accredited)
Master of Science (M.S.) - Alabama State University (CACREP Accredited)

Certified Rehabilitation Counselor (CRC) #00356082
Progressive Goal Attainment Program (PGAP)
Present Applied Suicide Intervention Skills Training (ASIST)



Q:

Please list any teaching or speaking experience you have had, including subject matter:

A:

Alabama State University, Undergraduate Courses:
REH 201 - Introduction to Rehabilitation Service

Auburn University, Undergraduate Courses:
COUN 3003 - Career Success
RSED 4130 - Ethical Practices in Rehabilitation
RSED 5220 - Placement Services in Rehabilitation
COUN 4910 - Practicum Course
COUN 5230 - Assistive Technology
COUN 5210 - Occupational Information
COUN 1000 - Career Exploration & Orientation

Auburn University, Graduate Courses (Co-Taught):
COUN 7230 - Career Development and Vocational Appraisal
COUN 7400 - Orientation to Professional Counseling

Peer Reviewed Scholarly Presentations:
Bloom, B. & Shields, J. (October 2020). How to add Transition Services to your Practice. International Association Rehabilitation Professionals Virtual Conference & Virtual Symposium. Houston, Texas
Kartovicky, L., Worthey, B., Shields, J., Bell, B. (November 2019). Supervision Strategies for Counselor Educators Working with Rehabilitation Counseling Students. National Council Rehabilitation Education. Washington, D.C.
Harris, L., Shields, J. (October 2019). Navigating Power Dynamics, Identity Development, and Microaggressions: The Multifaceted Stress of Individuals with Disabilities in the Workplace Doctoral Annual Network Conference. Newark, New Jersey
Park, J., Shields, J. (April 2019). Integrating Multicultural Competency and Social Advocacy into the Rehabilitation Counseling Curriculum. National Rehabilitation Council on Education. San Diego, California
Derzis, N., Shields, J., Kartavicky, L., Worthey, B. (December 2019). How the evolution of the ACA and CRCC code of ethics impacts the practice of rehabilitation counselors. Alabama Rehabilitation Association conference. Orange Beach, Alabama
Derzis, N., Shields, J., Kartovicky, L. (May 2019). Increasing school counselors' awareness regarding functional limitations of disabilities and disability etiquette. Alabama Governor's Youth Leadership Forum. Troy, Alabama
Harrell, L., Shields, J., Kartavicky, L. (November 2018). Having an Invisible disability does not make you invisible. Alabama Counseling Association. Birmingham, Alabama







---
---
---
---
---