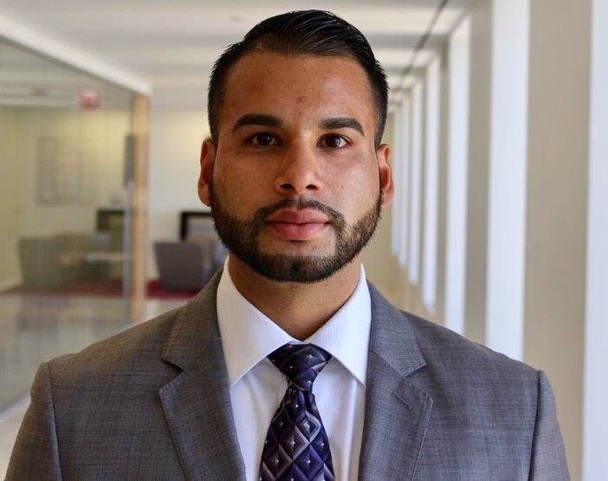 Mr. Juan M Vasquez, CISM, CISA
Quandary Peak Research
50 Main St. Suite 200


Naperville , IL 60540
Mobile: 312-340-8869
Office: 773-321-8376
Introduction
Juan has over ten years of experience in Information Security, Cybersecurity, Information Technology (IT), Operational Technology (OT), IT Audit, and IT Risk & Controls. He has served 17 years in the Military, active and reserve. Currently, he serves as an IT Operations Manager and Exercise Planner in the United States Marine Corps Reserve.

Juan specializes in Technology Risk & Controls advisory engagements. He has supported various clients in the Financial, Pharmaceutical, Manufacturing, Healthcare, and Insurance industries. Juan has a wealth of knowledge and experience in the private sector, focusing on Fintech, Financial Reporting Systems, Digital Health, Medical Device Technology, and Biotech. He also strongly focuses on the government sector focusing on the Food and Drug Administration (FDA), the Department of Justice (DOJ), the Department of Defense (DoD), and the Military. Juan has extensive experience assessing technology regulatory and compliance requirements imposed by the government sector, focusing on the Office of the Comptroller of the Currency (OCC), the Federal Reserve System (FRS), the Federal Deposit Insurance Corp. (FDIC), the Food and Drug Administration (FDA), the National Association of Insurance Commissioners (NAIC), and the Department of Defense (DoD).

Juan effectively combines technical and business acumen to execute advisory engagements in litigation and IP consulting, technical vetting and due diligence consulting, system reviews, and technology risk assessments with legal, regulatory, security, development, and operations teams. He has extensive experience in the cybersecurity pre and post-market requirements of a medical device for the 510(k) regulatory submission to the FDA. Juan has led advisory engagements worldwide in various technologies such as AWS Cloud, Internet of Things (IoT), Medical Device software and hardware, and Manufacturing Operational Technology. He is knowledgeable in information security and privacy regulations and standards, including GDPR, CCPA, HIPAA, HITRUST, NAIC-MAR, PCI, FIPS, NIST, ISO, SANS 20 CSC, OWASP, COSO, SOX, SOC 2, SOC 1, and COBIT 5.

Juan holds multiple degrees, including a Master of Cyber Forensics and Security from the Illinois Institute of Technology (IIT). A Bachelor of Science in Information Security and Risk Management, Management of Information Systems, and Finance from Lewis University. In addition to his formal education, Juan holds a Certified Information Security Manager (CISM) and a Certified Information Systems Auditor (CISA) certification.
---
Areas of Expertise
Auditing
Computer Security
Cybersecurity
HIPAA
Information Technology
Insurance
Medical Devices
Risk Management
Security Management
Technology
---
---
---
---