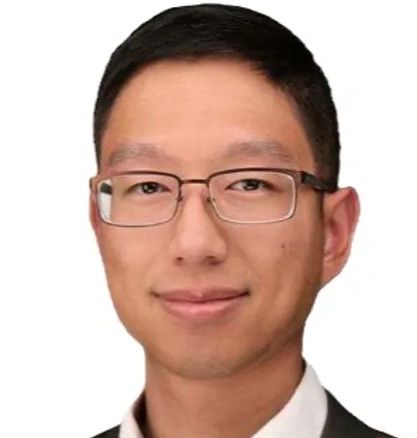 Joseph Wong, MD, MBA, CLCP
LCPMD
6049 S. Cobblestone St.


Gilbert, AZ 85298
Introduction
Dr. Wong in a certified life care planner who is also a board certified physiatrist specializing in management of traumatic brain injury, spinal cord injury, stroke, and other neurological injuries. He has additional subspecialty certification in electrodiagnostics. He is a member of the American Academy of Physical Medicine & Rehabilitation and the American Association of Neuromuscular & Electrodiagnostic Medicine.

Dr. Wong received his bachelor's degree in bioengineering from the University of Pennsylvania, followed by a master's degree in business administration from the Indiana University Kelley School of Business. He obtained his medical degree from Case Western Reserve University School of Medicine and completed his residency at Stanford University. He has published topics in multiple medical journals and is a reviewer for The Journal of Spinal Cord Injury.

Dr. Wong is currently the medical director at Reunion Rehabilitation Phoenix. He teaches residents and medical students as part of the faculty at HonorHealth Physical Medicine and Rehabilitation Residency Program. He previously served as clinical assistant professor at the Lewis Katz School of Medicine at Temple University.

LCPMD is sought by both plaintiff and defense attorneys for credible, defensible, physician created life care plans and expert witness services. Our physician team is complemented by vocational, neuropsychology, and PhD economist experts - making LCPMD the one stop for valid insight into complex personal injury cases.
---
Areas of Expertise
Brain Injury
Life Care Planning
Personal Injury
Physical Medicine & Rehabilitation
---
Expert Background
Q:

Please list your professional accreditations, degrees, licenses, and certificates granted:

A:

MD, Case Western Reserve University School of Medicine
PM&R, Stanford University Medical Center
Post Graduate Internal Medicine, Case Western Reserve University
MBA, Indiana University, Kelley School of Business
BS, University of Pennsylvania

CLCP, International Commission on Health Care Certification




Q:

Please list your affiliations or memberships in any professional and/or industry organizations:

A:

American Academy of Physical Medicine & Rehabilitation
American Association of Neuromuscular & Electrodiagnostic Medicine
American Medical Association
---
---
---
---
---