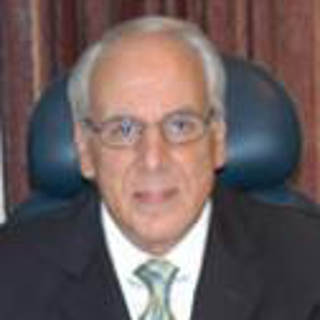 Joseph DeMaria, Ph.D., CFC, CSHM, CHCM, DACFEI, MIIRSM
Americana Safety Associates, LLC
8001 Vista Twilight Drive, Suite 101
Las Vegas , NV 89123-0725
Mobile: 702-354-8383
Office: 888-339-8540
Fax: 888-339-8545
Introduction
Americana Safety assists plaintiff & defense attorneys win their clients' claims.

OUR ADVANTAGES

We are the only nationwide firm that can provide plaintiff and defense attorneys with experienced and court-qualified experts in 30 practice area specialties to help win their clients' claims.

Our associates include some of the nation's leading health & safety and engineering professionals that have focused their entire careers on becoming authoritative experts in their field.

OUR BENEFITS

In cases we can defend, our court-qualified expert witnesses will provide attorney's a successful strategy for articulating their position and for winning their client's claims.

Our associates present regulatory and technical evidence and sound defendable opinions in their reports. As authoritative experts, their confident testimonies at depositions and at trials are unmatched.

OUR PRACTICE AREAS

Accident Reconstruction
Biomedical Engineering
Chemical Safety
Confined Spaces
Construction Safety
Disaster Preparedness
Electrical Engineering
Electrical Safety
Environmental Engineering
Fire & Life Safety
Fire Protection Engineering
Healthcare Safety
Human Factor/Ergonomics
Hydrology/Water Resources
Industrial Hygiene
Laboratory Safety
Life Care Planning
Lockout/Tagout
Manufacturing Safety
Maritime Safety
Mechanical Engineering
Mining Safety
Molten Metals Safety
OSHA Compliance
Petrochemical Safety
Powered Industrial Trucks
Recreation/Travel Safety
Risk Management
Safety Training
Risk Management
Safety Training
Slip, Trips & Falls

CASES CAN BE UNPREDICTABLE - Your expert witness shouldn't be!

Call us today at 1.888.339.8540 to discuss how we can position you for a win.
---
Areas of Expertise
Accident Reconstruction
Admiralty & Maritime
Americans with Disabilities Act (ADA)
Aquatics
Asbestos
Biology
Biomechanics
Building Codes
Chemicals
Chemistry
Concrete/Cement
Construction
Construction Safety
Conveyors
Disaster Management
Driver Behavior
Electrical
Environmental
Environmental Engineering
Environmental Toxicology
Equipment & Machinery
Ergonomics
Explosions
Failure Analysis
Fatigue
Fire
Fire & Life Safety
Fire Sprinkler Systems
Forklifts
Fuels
Hazardous Materials
Hazardous Waste
Helmets
Hotel Security
Human Factors Engineering
Hydrology & Groundwater
Industrial Hygiene & Mold
Labels & Warnings
Ladders & Scaffolds
Lead Poisoning
Lifts
Machine Guarding
Machinery & Equipment Appraisal
Materials
Metallurgy
Mining
Occupational/Environmental Health
OSHA
Paint & Coatings
Personal Injury
Playground Safety
Pollution
Power Tools
Premises Liability
Private Investigators
Products Liability
Safety
Safety Engineering
Safety Equipment
Sanitary Engineering/Waste Management
School Safety
Security Management
Slip, Trip & Fall
Storage
Store Operations & Retail
Traffic/Highway Safety
Utilities
Walking & Working Surfaces
Warehouse Operations
Wrongful Death
---
Expert Background
Q:

Please list your professional accreditations, degrees, licenses, and certificates granted:

A:

Ph.D., Occupational Safety & Health Engineering
Certified Forensic Consultant (CFC) - Serial No. 22024
Certified Safety and Health Manager (CSHM) – Serial No. 1622
Certified Hazard Control Manager (CHCM) – Serial No. 2617
Diplomate, American College of Forensic examiners Institute (DACFEI) - Serial No. 22024
Member, International Institute of Risk and Safety Management (MIIRSM) - Serial No. 201956
Authorized OSHA Outreach Trainer – OSHA 500 and 501 Courses
Certified, Hazardous Waste Operations and Emergency Response (HAZWOPER)
International Institute of Risk and Safety Management – Membership No. 201956 (European Union)
Trial Certified Expert Witness – State of Nevada District Court, and U.S. Federal Court


Q:

Please list your affiliations or memberships in any professional and/or industry organizations:

A:

American College of Forensic Examiners Institute (ACFEI)
American Society of Safety Engineers (ASSE)
Institute for Safety and Health Management (ISHM)
International Board for Certification of Safety Managers (BCHCM)
International Institute of Risk & Safety Management (IIRSM) - European Union
National Safety Council (NSC)

Q:

Please list any teaching or speaking experience you have had, including subject matter:

A:

American Society of Safety Engineers - (Nevada chapter) - Safety Expert Witness
United States Air Force - 20 years experience teaching a myriad of safety compliance courses, including numerous lectures.

Q:

Have any of your accreditations ever been investigated, suspended or removed? (if yes, explain)

A:

No

Q:

On how many occasions have you been retained as an expert?

A:

>100

Q:

For what area(s) of expertise have you been retained as an expert?

A:

Our senior associates specialize in OSHA, MSHA, Industrial Hygiene, Environmental, Ergonomics, Electrical, Chemical, Biomedical, Maritime, Hydrology and Fire Safety disciplines.

Q:

In what percentage of your cases were you retained by the plaintiff?

A:

60

Q:

In what percentage of your cases were you retained by the defendant?

A:

40

Q:

On how many occasions have you had your deposition taken?

A:

>100

Q:

When was the last time you had your deposition taken?

A:

Current year

Q:

On how many occasions have you been qualified by a court to give expert testimony?

A:

>6

Q:

On how many occasions have you testified as an expert in court or before an arbitrator?

A:

>6

Q:

For how many years have you worked with the legal industry as an expert?

A:

>20

Q:

What services do you offer? (E.g.: consulting, testing, reports, site inspections etc.)

A:

Headquartered in Las Vegas, Nevada with office locations in 15 states. We provide business & industry with specialized safety consulting services. We also provide Plaintiff and Defense attorneys with expert witness services. Our health & safety and engineering professionals represent these 30 diverse practice areas:

Accident Reconstruction
Biomedical Engineering
Chemical Safety
Confined Spaces
Construction Safety
Disaster Preparedness
Electrical Engineering
Electrical Safety
Environmental Engineering
Fire & Life Safety
Fire Protection Engineering
Healthcare Safety
Human Factor/Ergonomics
Hydrology/Water Resources
Industrial Hygiene
Laboratory Safety
Life Care Planning
Lockout/Tagout
Manufacturing Safety
Maritime Safety
Mechanical Engineering
Mining Safety
Molten Metals Safety
OSHA Compliance
Petrochemical Safety
Powered Industrial Trucks
Railway Safety
Recreation/Travel Safety
Risk Management
Safety Training

Q:

What is your hourly rate to consult with an attorney?

A:

All Practice Areas - $300.00/hr.
Exceptions:
Biomedical Engineering - $450.00/hr.
Electrical Engineering - $450.00/hr.
Life Care Planning - $350.00/hr.

Q:

What is your hourly rate to review documents?

A:

All Practice Areas - $300.00/hr.
Exceptions:
Biomedical Engineering - $450.00/hr.
Electrical Engineering - $450.00/hr.
Life Care Planning - $350.00/hr.

Q:

What is your hourly rate to provide deposition testimony?

A:

All Practice Areas - $1,200.00 (flat fee/4 hrs.)
Exceptions:
Biomedical Engineering - $1,800.00(flat fee/4 hrs.)
Electrical Engineering - $1,800.00(flat fee/4 hrs.)
Life Care Planning - $1,400.00(flat fee/4 hrs.)

Q:

What is your hourly rate to provide testimony at trial?

A:

All Practice Areas - $3,000.00 (flat fee/day)
Exceptions:
Biomedical Engineering - $4,500.00 (flat fee/day)
Electrical Engineering - $4,500.00 (flat fee/day)
Life Care Planning - $3,500.00 (flat fee/day)

Q:

Please list any fees other than those stated above (E.g.: travel expenses, copy fees, etc.)

A:

Retainers All Practice Areas - $3,000.00 (flat fee/first 10 hrs. work)
Exceptions:
Biomedical Engineering - $4,500.00 (flat fee/first 10 hrs. work)
Electrical Engineering - $4,500.00 (flat fee/first 10 hrs. work)
Life Care Planning - $3,500.00 (flat fee/first 10 hrs. work)
---
References
Bradley L. Booke Esq.
Moriarity Badaruddin & Booke
124 West Pine, Ste. B
Missoula, MT 59802
406-728-6868
bbooke@mbblawfirm.com

David J. Martin, Esq.
Law Firm of Hennes & Haight
8972 Spanish Ridge Avenue
Las Vegas, NV 89148
702-862-8200
David@HennessAndHaight.com

Ramzy Ladah Esq.
Ladah Law Firm, PLLC
517 South 3rd Street
Las Vegas NV 89101
702-252-0055
ramzy@ladahlaw.com

Lynn C. Harris, Esq.
Jones Waldo, LLP
3325 N. University Ave. Ste. 200
Provo, UT 84604
801-245-7601
lharris@joneswaldo.com

Eric Dobberstein Esq.
McCullough, Perez & Dobberstein, Ltd.
601 S. Rancho Drive, Suite A-10
Las Vegas, NV 89106
702-385-7383
edobberstein@mcpalaw.com

Jay A. Kenyon, Esq.
Yan Kenyon Law Firm
7881 W. Charleston Blvd. Ste. 165
Las Vegas, NV 89117
702-888-0000
jay@yan-kenyon.com

John Callcott, Esq.
Steptoe & Johnson, PLLC
P.O. Box 1616
Morgantown, WV 26507-1616
304-598-8151
john.callcott@steptoe-johnson.com

Erin Truman, Esq.
Hutchison & Steffen
Peccole Professional Park
10080 W. Alta Drive, Ste. 200
Las Vegas, NV 89145
702-385-2500
etruman@hutchlegal.com




Requests for further information should be made to Dr. Joseph DeMaria at demaria@AmericanaSafety.com

---
---