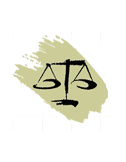 Dr. Jonathan H Mack
Forensic Psychology and Neuropsychology Services, P.C.
3625 Quakerbridge Road
Hamilton , NJ 08619
Office: 609-890-8844
Fax: 609-890-8817
Introduction
Dr. Jonathan H. Mack is a forensic and clinical neuropsychologist licensed in New Jersey and Pennsylvania who has testified extensively as a mental health expert in criminal, civil, and family law matters. Our main office is in the Princeton, New Jersey area. We also have available satellite offices through Regus. Dr. Mack has worked in different jurisdictions across New Jersey, Pennsylvania, Delaware, Nevada, Virginia and Florida and has been testifying as a mental health expert in clinical and forensic neuropsychology and psychology since 1988. His criminal forensic caseload has a concentration in mental state at the time of the crime in capital murder cases, involving both mitigation in the penalty phase and guilt phase issues and in competency to stand trial and to intelligently, voluntarily and knowingly waive rights. The civil caseload of Dr. Mack has a concentration in the assessment of neuropsychological and psychological damages from a variety of accidental or other causes including work and auto accidents, neurotoxic exposure, and malpractice. Dr. Mack also works extensively in the areas of parental fitness, child-parent bonding and child custody. Dr. Mack also conducts Fitness For Duty and Pre-Employment Evaluations as well as neuropsychological evaluations in school settings.
---
Areas of Expertise
Adoptions
Alcohol Abuse
Brain Injury
Child Abuse
Child Custody
Child Psychology
Child Sexual Abuse
Disability
Drug Abuse
Family Law
Forensic Psychology
Independent Medical Examinations
Malingering
Neuropsychology
Occupational Medicine
Personal Injury
Post Traumatic Stress Disorder
Psychology
Sanity/Trial Competency
Sexual Abuse
Sexual Harassment/Discrimination
Stress
Suicide
Wrongful Termination
---
Expert Background
Q:

Please list your professional accreditations, degrees, licenses, and certificates granted:

A:

NJ PROFESSIONAL PSYCHOLOGY LICENSE NUMBER SIO2321
PA Licensed Psychologist PS-0048770-L
Registrant, National Register of Health Service Providers in Psychology
Diplomate and Senior Analyst, American Board of Disability Analysts
Diplomate, American Academy of Traumatic Stress
Dipplomate American Academy of Pain Management

Q:

Please list your affiliations or memberships in any professional and/or industry organizations:

A:

National Academy of Neuropsychology
American Psychological Association
NJ Neuropsychological Society

Q:

Please list any teaching or speaking experience you have had, including subject matter:

A:

Clinical Instructor of Neurology, Robert Wood Johnson Medical School 1989-1994;
Supervision of Postdoctoral Residents in Psychology, 1988 to present;
"An Overview of Pervasive Developmental Disorders for the Criminal Defense Attorney", Texas Criminal Defense Lawyers Association, 2/08;
"Everything I know I learned from Experts," CLE for Members of the Criminal Justice Act Panel for the District of NV" with NV Office of the Federal Defender, 11/07;
"Communication and Other Issues in the Attorney-Client Relationship with Clients with Personality Disorders." A two-day course to the Nevada Capital Habeas Unit, Office of the Federal Defender, Las Vegas, NV, 11/07;
"Representing the Accused in a Capital Trial," Faculty, National Institute for Trial Advocacy, Temple University School of Law, 8/07 and 8/05;
"The Brain: What are the Parts, What do the Parts Do, And When Do Those Parts Develop," "Youth As a Mitigating Factor: Capital Cases Mitigation Series," King of Prussia, PA, 02/07 and Harrisburg, PA 04/07.
For more, see C.V.



Q:

Have any of your accreditations ever been investigated, suspended or removed? (if yes, explain)

A:

No.

Q:

On how many occasions have you been retained as an expert?

A:

Upwards of 1500 times.

Q:

For what area(s) of expertise have you been retained as an expert?

A:

Forensic Neuropsychology, Forensic Psychology, Clinical Psychology, Clinical Neruopsychology, Child Psychology, Traumatic Brain Injury, Neuropsychological and psychological effects of accidents, toxic exposure, posttraumatic stress disorder, medical malpractice, etc./IME's, Competency to stand trial and waive rights, competency to execute a will and related maaters, Diminished Capacity, Not Guilty by Reason of Insanity, Neuropsychological Mitigation in Capital Murder, Fitness for Duty and Employment in Public Safety and Other Personnel, Parental Fitness/Bonding/Child Custody, Disability Determinations for SSDI and Private Carriers, Risk Assessment of the Sexually Violent Predator, Workers Compensation Benefits, Malingering and Symptom Evaluation, Etc.

Q:

In what percentage of your cases were you retained by the plaintiff?

A:

60%

Q:

In what percentage of your cases were you retained by the defendant?

A:

40%

Q:

On how many occasions have you had your deposition taken?

A:

As a guess, about thirty.

Q:

When was the last time you had your deposition taken?

A:

Approximately 05. I testify, however, on average, of twice a month.

Q:

On how many occasions have you been qualified by a court to give expert testimony?

A:

Upwards of 150.

Q:

On how many occasions have you testified as an expert in court or before an arbitrator?

A:

Upwards of 150

Q:

For how many years have you worked with the legal industry as an expert?

A:

Since 1988

Q:

What services do you offer? (E.g.: consulting, testing, reports, site inspections etc.)

A:

Neuropsychological Evaluation
Psychological Evaluation
IME's
Disability Determinations
Records Reviews/Peer Reviews
Competency Evaluations
Mental State at the Time of the Crime Evaluations
Clinical Services including neuropsychological and psychological evaluation, psychotherapy, cognitive rehabilitation and biofeedback (through my group practice).

Q:

What is your hourly rate to consult with an attorney?

A:

$250/hour.

Q:

What is your hourly rate to review documents?

A:

$250 per hour for my time. $150-$200 per hour for MA level or doctoral level assistance.

Q:

What is your hourly rate to provide deposition testimony?

A:

$250 per hour door to door.

Q:

What is your hourly rate to provide testimony at trial?

A:

$250 per hour door to door.

Q:

Please list any fees other than those stated above (E.g.: travel expenses, copy fees, etc.)

A:

Travel fee not for Testimony/Deposition $100 per hour;
Neuropsychological and Psychological Test Administration and Scoring by Doctoral or MA level Assistants $200 per hour
---
---
---