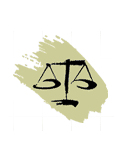 Mr. John Tyson JD,PE.
AR Tech Forensic Experts Inc.
18075 Ventura Blvd, Ste 209
Encino , CA 91316
Office: 818-952-7209
Fax: 818-952-7209
Introduction
Mr. Tyson is a Registered Professional Engineer, Consulting Engineer and Licensed Engineering Contractor. He is a Diplomate of the American Board of Forensic Engineering and Technology and the American Board of Forensic Examiners. He was born and educated in England where he was awarded undergraduate and graduate degrees in Engineering from two of the leading Engineering Schools, graduating with Honors. He has worked as an Engineer in Europe, Australia and the United States. He has performed over 3000 Accident Investigations in Civil and Criminal Cases and has testified in several hundred cases over 26 years as a Forensic Expert. He has trained numerous Engineers and Scientists in the field of Accident Reconstruction and Engineering Analysis. He is a consultant to numerous Cities and well known Theme Parks, Hotel Chains and Businesses in the areas of Safety and Engineering Analysis. He has been a court appointed expert in criminal cases including manslaughter and murder charges.
---
Areas of Expertise
Accident Investigation
Accident Reconstruction
Admiralty & Maritime
Alcohol
Automotive
Bicycle
Biomechanics
Bus & Truck Safety/Accident
Child Safety
Demonstrative Evidence/Exhibits
Fire
Fitness Equipment
Forklifts
Human Factors Engineering
Ladders & Scaffolds
Lighting & Illumination
Mapping & Surveying
Motorcycles
Occupational/Environmental Health
Premises Liability
Products Liability
Professional Engineering
Railroad
Seat Belts & Air Bags
Slip, Trip & Fall
Traffic/Highway Safety
Visibility
---
Expert Background
Q:

Please list your professional accreditations, degrees, licenses, and certificates granted:

A:

Juris Doctorate (JD) ALU,Law School Los Angeles CA
MS Applied Mechanics, Cranfield Institute of Technology, England
BS (Hons) Depts Mechanical & Civil Engineering, Leeds University
Engineering Certification Course Post Graduate ,Rugby College England

Registered Professional Engineer (CA)
Consulting Engineer (CA)
Licensed Engineering Contractor (CA)
Licensed Mechanical Engineer (CA)

Q:

Please list your affiliations or memberships in any professional and/or industry organizations:

A:

ASSE, ASTM, ASME, NAPARS, SATAI, American College Forensic Examiners (ACFE), Diplomat American College Forensic Engineering, Technology (ACFET)

Q:

Please list any teaching or speaking experience you have had, including subject matter:

A:

Engineering Lecturer through College/University
COB Nassau Bahamaa, Science , Math @ Enginnering
Cal State Northridge Depts: Mechanical Civil & Electrical Engineering, Los Angeles
Professional Training of Professional Engineers in Power, Industrial & Telecom Industries

Q:

Have any of your accreditations ever been investigated, suspended or removed? (if yes, explain)

A:

No

Q:

On how many occasions have you been retained as an expert?

A:

Approximately 15000 Investigations

Q:

For what area(s) of expertise have you been retained as an expert?

A:

Accident Analysis on a variety of cases. Approximately 50% Vehicle related - Accident Reconstruction
50% Premises Liabiilty including Slip/Fall,Lighting, Industrial Guarding

Q:

In what percentage of your cases were you retained by the plaintiff?

A:

25% to 30%

Q:

In what percentage of your cases were you retained by the defendant?

A:

70% to 75%

Q:

On how many occasions have you had your deposition taken?

A:

Approx 400 to 500

Q:

When was the last time you had your deposition taken?

A:

JUNE 2017

Q:

On how many occasions have you been qualified by a court to give expert testimony?

A:

Approx 200 to 300

Q:

On how many occasions have you testified as an expert in court or before an arbitrator?

A:

200 to 300

Q:

For how many years have you worked with the legal industry as an expert?

A:

29

Q:

What services do you offer? (E.g.: consulting, testing, reports, site inspections etc.)

A:

Consulting :Accident Investigation & safety
Vehicle Collision / 3 D Animation
Premises Liability: Safety , Code Analysis, Coefficient of Friction Testing,
Expert Testimony

Q:

What is your hourly rate to consult with an attorney?

A:

$350

Q:

What is your hourly rate to review documents?

A:

$350

Q:

What is your hourly rate to provide deposition testimony?

A:

$450 (1 Hr Min)Additional time subject to Engineer availability unless prepaid.


Q:

What is your hourly rate to provide testimony at trial?

A:

$450 per hour(1 Hr min)

Q:

Please list any fees other than those stated above (E.g.: travel expenses, copy fees, etc.)

A:

Tech rate $95/Hr
Mileage 65c/mile
Photographs $1.50 each
Video/ copies $25 each
Cds $10 each
---
References
Upon Request. Jury verdicts available
---
---