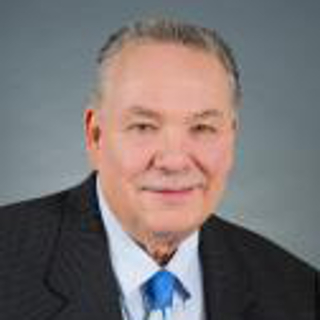 John J Rohosky
John Rohosky AIA, Architect
5214F Diamond Heights Blvd. # 223


San Francisco, CA 94131-2175
Office: 415-442-0104
Fax: 415-587-9364
Introduction
An architect & contractor who brings expertise & experience in both architecture & construction. More than 30 years experience in design and building single family homes & commercial structures.

As an expert witness and litigation consultant on issues involving residential and commercial buildings, I work on cases that involve an array of issues:

Architectural Analysis — code compliance, construction defects, research into historic building codes or research into the historic element of a building.

Forensic Construction Investigation — develop the "story," such as slips and falls involving building code issues; Americans with Disability Act (ADA); or such construction defects as missing handrails and guardrails; leakage; detection of faulty construction; and why a building has failed.

Analysis of Construction Defects and Construction Documents — building codes; design flaws; errors; failure (leaks, slips and falls); architectural standards of care; and discovery of plan defects.

Building Plan Interpretation — codes, architecture standards of care, defense of architects and contractors, plan defect analysis.

Leak Intrusion — waterproofing, weatherproofing components

Repair Drawings and Specifications —repair drawings and specs for remediation of defects; and construction administration of remedial work.

Other legal issues I work on:

Property line disputes, Employer and/or Property Manager duties to provide safe working environment (EDD, CAL/OSHA), Site visit with detailed reports, including photography (print/digital), and video Courtroom/Deposition models and exhibits.

John Rohosky functions as construction sleuth, when the situation requires a thorough
& responsive expert.
---
Areas of Expertise
Americans with Disabilities Act (ADA)
Architect Liability
Architecture
Building Codes
Construction
Failure Analysis
OSHA
Real Estate Malpractice
Roofing
Slip, Trip & Fall
Waterproofing
---
Expert Background
Q:

Please list your professional accreditations, degrees, licenses, and certificates granted:

A:

Licensed architect C-7096, Contractor B-402418

B.S. in Architecture, Catholic University 1967, Graduate Studies in City Planning 1968, Ford Foundation Grant 1968, Continuing Studies at University of California, American Institute of Architects (AIA), Construction Specifications Institute (CSI), American Society of Home Inspectors (ASHI), National Association of Remodeling Industries (NARI). Received the following NARI Awards: 1998 First Place, design First Place, construction, Merit, Design; 1999 First Place Residential Exterior; 2000 Residential Interior Design

Q:

Please list your affiliations or memberships in any professional and/or industry organizations:

A:

Member, American Institute of Architects (AIA); (CSI) Construction Specifications Institute; FEWA, Forensic Expert Witness Association

Q:

Please list any teaching or speaking experience you have had, including subject matter:

A:

Presentation to San Francisco homeowners on earthquake safety.

Q:

Have any of your accreditations ever been investigated, suspended or removed? (if yes, explain)

A:

No.

Q:

On how many occasions have you been retained as an expert?

A:

Three to four times a year; since 1986.Approximately 80 times.

Q:

For what area(s) of expertise have you been retained as an expert?

A:

Slips, trips and falls, water intrusion, construction defects, code defects, plan defects; expertise as both architect and contractor

Q:

In what percentage of your cases were you retained by the plaintiff?

A:

60 percent

Q:

In what percentage of your cases were you retained by the defendant?

A:

40 percent

Q:

On how many occasions have you had your deposition taken?

A:

35

Q:

When was the last time you had your deposition taken?

A:

2011

Q:

On how many occasions have you been qualified by a court to give expert testimony?

A:

6

Q:

On how many occasions have you testified as an expert in court or before an arbitrator?

A:

6

Q:

For how many years have you worked with the legal industry as an expert?

A:

26 years - since 1986

Q:

What services do you offer? (E.g.: consulting, testing, reports, site inspections etc.)

A:

Consulting, review plans, specifications and reports, site inspections, defect analysis, building code research, depositions, courtroom models and graphic displays, cost estimates, solutions proposed, remedial drawings, construction administration

Q:

What is your hourly rate to consult with an attorney?

A:

350

Q:

What is your hourly rate to review documents?

A:

350

Q:

What is your hourly rate to provide deposition testimony?

A:

350

Q:

What is your hourly rate to provide testimony at trial?

A:

350 with 1/2 day and full day minimums

Q:

Please list any fees other than those stated above (E.g.: travel expenses, copy fees, etc.)

A:

Reimbursables: for out-of-pocket expenses incurred in connection with the Services, including but not limited to, travel and parking expenses, video editing and duplicating/replicating, photocopying, graphic and art expenses, and delivery charges
---
References
Chris Cole
Law Office of Chris Cole
601 Montgomery Street, Suite 712
San Francisco, CA 94111-2610
415-978-9999
ChrisCole88@aol.com

Drexel Bradshaw, Attorney
44 Montgomery Street Suite 3880
San Francisco, CA 94104
(415) 433-4800





---
---