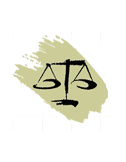 Mr. John C. Pfeiffer, P.E.
Pfeiffer Engineering Co., Inc.
2701 Lindsay Avenue
Louisville , KY 40206
Office: 502-897-1630
Fax: 502-895-3894
Introduction
Electrical engineering, instrumentation, industrial process control and industrial automation engineering with in-depth experience in additional areas such as grounding, lightning protection, surge protection, power systems design and analysis. Also software based industrial systems such as programmable logic controllers and high level control systems. Performed many arc flash hazards analysis and other analysis. Primary experience is in industrial design. Published in professional journals.

Has a long history in accident investigation and forensic engineering services going back to before the company was founded. As principle engineer, has practiced in the field of forensic engineering since the early 70's with over 170 investigations completed or still in process. Investigations cover a wide variety of cases from product failure, material properties, and software inadequacies to human errors. Besides assisting in investigations we can help in determining corrective action to prevent the re-occurrence of similar accidents and rebuilding systems afterwards.
---
Areas of Expertise
Accident Investigation
Accident Reconstruction
Construction Site
Electrical
Electrical Engineering
Equipment & Machinery
Explosions
Failure Analysis
Fire
Premises Liability
Products Liability
---
Expert Background
Q:

Please list your professional accreditations, degrees, licenses, and certificates granted:

A:

B.S. Degree in Electrical Engineering, 1967 Christian Brothers University, Memphis, Tennessee
Registered Professional Engineer, Electrical, Kentucky, Indiana, Tennessee and Ohio

Q:

Please list your affiliations or memberships in any professional and/or industry organizations:

A:

Institute of Electrical & Electronic Engineers, Life Member
Instrument Society of America
National Society of Professional Engineers
National Fire Protection Association
International Association of Arson Investigators


Q:

Please list any teaching or speaking experience you have had, including subject matter:

A:

Seminars Presented:
Changes to the 2002 Edition of the National Electrical Code
Principles of Electrical Grounding (multiple)
Arc Flash/Arc Blast (Multiple)
Publications:
"Arc Flash" – 2008, District Cooling Best Practice Guide, International District Energy Association
"Arc Flash Calculations – An Important Tool in Fire & Electrical Accidents" July 2005, Fire & Arson magazine
"Understanding Project Execution Methods" Sept. & Oct. 2004, Intech magazine
"What is Arc flash?" 2004, The Kentucky Manufacturer & Contractor, The Ohio Manufacturer & Contractor & Mike Holt Newsletter & Website
"Principles of Electrical Grounding" March, 1999, Conference Proceedings, 1999 Cincinnati Automation Expo
"How To Manage Automation Projects", Sept., 1995, A-B Journal
"Process Control through Computer/Programmable Controller Integration", 1981, U.S. ManTech Journal
"Process Safety & Reliability through Process Control Computer/Programmable Controller Interconnection," 1976, Conference Proceedings, Instrument Society of America, presented at ISA-76 International Conference & Exhibit, Houston, Texas



Q:

Have any of your accreditations ever been investigated, suspended or removed? (if yes, explain)

A:

No

Q:

On how many occasions have you been retained as an expert?

A:

+200

Q:

For what area(s) of expertise have you been retained as an expert?

A:

· Arc Flash
· Electrical Power
· Electrocutions
· Electric shock
· Industrial Control Systems
· Equipment & Machinery Control
· Control Software
· Process Instrumentation and Control
· Electrical system involved in fires
· Arson Investigations – elimination of electrical causes
· Static Electricity
· Explosions – Electrical/Static electrical causes
· Fraud involving electrical systems
Electrical Engineering


Q:

In what percentage of your cases were you retained by the plaintiff?

A:

60% of investigations where legal action was taken

Q:

In what percentage of your cases were you retained by the defendant?

A:

40% of investigations where legal action was taken

Q:

On how many occasions have you had your deposition taken?

A:

+29

Q:

When was the last time you had your deposition taken?

A:

2018

Q:

On how many occasions have you testified as an expert in court or before an arbitrator?

A:

9

Q:

For how many years have you worked with the legal industry as an expert?

A:

+35

Q:

What services do you offer? (E.g.: consulting, testing, reports, site inspections etc.)

A:

Investigation, limited testing, reports, testimony, determination of corrective action

Q:

What is your hourly rate to consult with an attorney?

A:

$225.00

Q:

What is your hourly rate to review documents?

A:

$225.00

Q:

What is your hourly rate to provide deposition testimony?

A:

$200.00

Q:

What is your hourly rate to provide testimony at trial?

A:

$225.00

Q:

Please list any fees other than those stated above (E.g.: travel expenses, copy fees, etc.)

A:

Expenses at cost
---
---
---