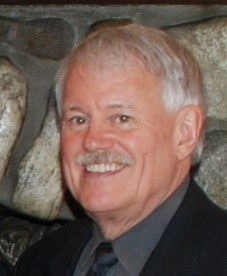 Mr. John Beebe
AER Engineers, Inc.
11779 US Highway 2, Suite 102
Leavenworth , WA 98826
Introduction
John R. Beebe P.E. is Owner / Principal of AER Engineers, Inc.

AER Engineers has been providing legal electrical consulting and design services for commercial, industrial and residential projects since 1980. Mr. Beebe, is a registered professional electrical engineer in over 10 states. He provides expert witness consultation and forensics for electrical accident investigation, fatalities and damages resulting from fires, accidents resulting from low lighting levels, electrical injury, shock, electrocution, electrical contact, electrical safety, property damage, and loss. Litigation services include providing litigation support, rendering independent expert opinions and offering strategic advice to attorneys and clients concerning the technical issues of electrical failures, safety violations, accidents, electrical failures, negligence and incompetence. Over his career, Mr. Beebe has inspected over 750 commercial, industrial and residential buildings for code deficiencies and areas that are contrary to code.

He prides himself on his ability to explain complicated engineering principles to the average person without being pretentious or condescending. He is able to do his job as an expert witness in a friendly manner without alienating the person with whom he is communicating. He is very cognizant of the discovery process and is confident in rendering his expert opinion in his area of expertise. He has been personally involved in electrical forensic work throughout his career (some involving fatalities). The majority of the cases with which Mr. Beebe has been involved have settled out of court, partly due to Mr. Beebe's efforts.

Please contact Mr. Beebe at 206-498-8261 or see the AER Website at http://sites.google.com/site/aerengineers/Home for more information.
---
Areas of Expertise
Building Codes
Building Contractor Liability
Construction Damages
Construction Safety
Electrical
Equipment & Machinery
Fire
OSHA
Power Tools
Safety Engineering
---
---
---