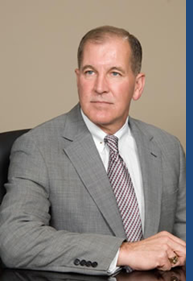 John Bond Atkinson
Atkinson, P.A.
1 S.E. Third Avenue, Suite 2100
Miami , FL 33131
Introduction
John Bond Atkinson is a Martindale-Hubbell AV Preeminent lawyer with over 35 years of experience in the State of Florida involving the areas of insurance defense, products liability and construction defect, insurance coverage and "bad faith" and good faith claims handling. Mr. Atkinson's practice includes defending insurance carriers in coverage and/or defense of insurance carriers in first party insurance claims, including uninsured/underinsured motorist claims, first party property claims, and personal injury protection claims. Mr. Atkinson's work defending insurance carriers required almost daily review of insurance company claims files and consultation with and recommendation to insurance carrier claims personnel regarding claims handling consistent with Florida insurance industry standards and Florida's statutory and case law requiring good faith claims handling by insurance companies. John Bond Atkinson has served as an expert in the area of good faith/bad faith claims handling for numerous insurance carriers since 2009. He is certified with the Florida Department of Financial Services as an instructor for continuing education credits for insurance adjusters and has published several articles regarding first and third party bad faith issues.
---
---
Expert Background
Q:

Please list your professional accreditations, degrees, licenses, and certificates granted:

A:


BA, University of Pennsylvania, Philadelphia, PA
JD, University of Miami School of Law
Admitted to the Florida Bar

Q:

Please list your affiliations or memberships in any professional and/or industry organizations:

A:


Florida Bar Association
Defense Research Institute
Florida DRI
Miami-Dade County Defense Lawyer Association


Q:

Have any of your accreditations ever been investigated, suspended or removed? (if yes, explain)

A:

No.

Q:

On how many occasions have you been retained as an expert?

A:

More than 50 times

Q:

For what area(s) of expertise have you been retained as an expert?

A:


Bad Faith/Good Faith Claims Handling
Claims Handling Standards

Q:

In what percentage of your cases were you retained by the defendant?

A:

90%

Q:

On how many occasions have you had your deposition taken?

A:

More than 25 times.

Q:

When was the last time you had your deposition taken?

A:

November 2016.

Q:

On how many occasions have you testified as an expert in court or before an arbitrator?

A:

More than 10 times.
---
---
---