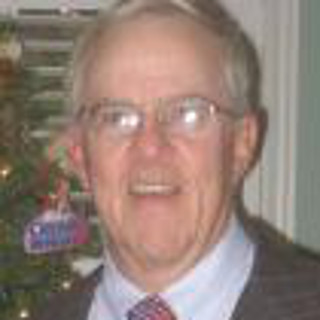 Mr. John Ackerman, PE, MBA
acker1820@charter.net
1818 Manor Hill Rd
St. Louis , MO 63131
Mobile: 314-504-0660
Office: 314-504-0660
Fax: 314-774-0984
Introduction
Mr. Ackerman is a retired VP of a large water utility and is experienced in all aspects of water utility operations, construction, safety, and maintenance. Additionally he has handled other commercial construction for past 10 years. Background includes treatment plant design, construction, maintenance, and operations; distribution system (tanks, pipeline, and pump stations) design, construction management, maintenance, and operations. Chairman of company safety committee for 10 years.
Experience also includes wastewater installations and equipment selection.
Miscellaneous areas of expertise include surge control (water hammer), pipeline and storage tank corrosion control, and chemical handling.
Experienced in construction management for various facilities and construction types.
---
Areas of Expertise
Civil Engineering
Design Engineering
Facility Engineering
Failure Analysis
Forensic Engineering
Hydraulic Engineering
Mechanical Engineering
Professional Engineering
Safety Engineering
Water Utility
Water/Sewage Treatment Engineering
---
Expert Background
Q:

Please list your professional accreditations, degrees, licenses, and certificates granted:

A:

BS Mechanical Engineering, Univ of Missouri
MBA from Washington University, St. Louis, MO
Professional Engineer

Q:

Please list your affiliations or memberships in any professional and/or industry organizations:

A:

National Society of Professional Engineers
National Association of Water Companies
American Water Works Association

Q:

Please list any teaching or speaking experience you have had, including subject matter:

A:

Cavitation chamber design.
Air operation of Flocculation underwater drives.

Q:

On how many occasions have you been retained as an expert?

A:

Have been doing this type of work for past 15 years. Have been retained on about 25 cases.

Q:

For what area(s) of expertise have you been retained as an expert?

A:

Water Utility construction, design, and operations. This includes treatment plants, tanks, pump stations, pipelines, surge control, corrosion.
Wastewater plant design and equipment selection.
Safety practices in the water and wastewater utility business.
Also General Construction regarding construction errors.

Q:

In what percentage of your cases were you retained by the plaintiff?

A:

Approximately 60%

Q:

In what percentage of your cases were you retained by the defendant?

A:

Approximately 40%

Q:

On how many occasions have you had your deposition taken?

A:

About 9 to 10

Q:

When was the last time you had your deposition taken?

A:

Last year

Q:

On how many occasions have you been qualified by a court to give expert testimony?

A:

Several

Q:

On how many occasions have you testified as an expert in court or before an arbitrator?

A:

Three as an expert witness. Also, several times related to rate hearings while working for St. Louis County Water Company. Most cases settle after deposition and/or report.

Q:

For how many years have you worked with the legal industry as an expert?

A:

About 15 years.

Q:

What services do you offer? (E.g.: consulting, testing, reports, site inspections etc.)

A:

Investigation, consultation, site inspections, reports, testimony

Q:

What is your hourly rate to consult with an attorney?

A:

$200

Q:

What is your hourly rate to review documents?

A:

$200

Q:

What is your hourly rate to provide deposition testimony?

A:

$200 with 4 hour minimum

Q:

What is your hourly rate to provide testimony at trial?

A:

$200 with 4 hour minimum

Q:

Please list any fees other than those stated above (E.g.: travel expenses, copy fees, etc.)

A:

Travel fee is $100/hr. Expenses plus 20%
---
References
Client: Peter DeClark; Williams, Jikek Lafferty, Gallagher & Scott, Toledo, OH Represented plaintiff in personal Injury case. 419-241.2122

Client: Jeff Powers; Sullivan, Ward, Asher & Patton; Southfleld, Ml
Represented defendant in an errors and omissions case 248.936-1821

Client: Jim Wham; Wham & Wham; Centralla, IL
Represented plaintiff in personal Injury case. 618.632.6821

Client: Brian Duffy: McCormack Firm, Cambridge, MA
Represented defendant in E&O case. 617-951-2929

Client: John Horan: Foley and Lardner, Orlando, FL
Represented plantiff in E&O case. 407-244-3265

Client: Tyler Kolle: Berman and Simmons, Lewisville, Maine
Represented defendant in E&O case. 207-784-3576

Client: Chris Alutto: Rendigs Fry Kiely and Dennis, Cincinnati, OH.
Represented defendant in E&O case. 513-381-9269

Client: Daniel Simon: Daniel Simon LLC, Las Vegas, NV
Represented plaintiff in PE case. 702-364-1650

Client: Robert Gaine: Krigel & Krigel, Kansas City, MO
Represented plaintiff in property damage case 816-756-5800

Client: Jason Leasure: Vital & Vital, Huntington, WV
Represented plaintiff in property damage case 304-525-0320

Client: Charles Brownin: Plunkett Cooney, Bloomfield Hills, MI
Represented defendant in Engineering Design case 248-910-4000

Client: Shelly Dreyer: Hershewe Law Firm, Joplin, MO.
Representing plaintiff in construction errors case. 417-782-3790

Client: David Coffman: Thompson Coburn, LLC St. Louis, MO
Represented defendent in an equipment failure case. 314-552-6250

Client: Brent Kitchen: Kinchen, walker Bienenu, Bargas and Reed, LLC
Batn Rouge, LA. Reprsented defendant in a personal injury case
225-292-6704 Ext 11 (Trial)

Client: Thabet Khalidi: Khalide Law Office, Tucson, AZ
Representing plaintiff in property camage case. 520-629-9909 (Trial)

Client: Melissa Starcher: West Virginia Attorney General's office, 1900 Kanawha Blvd E. Building 1, Charleston, WV 25305. Evaluating Water Company's expansion plans related to recent chemical spill. 304-558-8986

Brent Salisbury: Boggs, Avellino, Lach, and Boggs, 9326 Olive Blvd, Suite 200, St. Louis, MO 63132. Representing plaintiff in property damage as a result of main break. 314-274-2205

Mike Mullally: Shellgrove, Langley, Culpepper, Williams, and Mullally, 111 East Huntington Ave, Jonesboro, AR. 72401. Representing defendant in personal injury (death) case. 870-932-8357




---
---