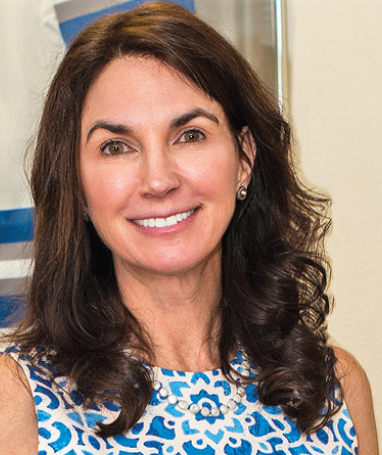 Dr. Joanne Halbrecht
3320 N. Grand Mill Ln
Coeur d'Alene , ID 83815
Introduction
Dr. Halbrecht is a board-certified orthopedic surgeon fellowship-trained in Sports Medicine with over 25 years of experience in private practice. She specializes in the conservative and surgical treatment of musculoskeletal injuries. The unique combination of her medical training and undergraduate degree in Engineering offers special expertise on causation.

Dr. Halbrecht has been recognized for her expertise in arthroscopic surgery. As a result, she has taught courses in knee and shoulder arthroscopy at the Orthopedic Learning Center in Chicago to orthopedic surgeons from all over the world. She has several publications in orthopedic journals and has been a team physician for football and hockey.

She has extensive medical-legal experience and has performed over 1000 IMEs. IME preferences include shoulder, hip, knee, elbow, ankle, wrist, foot and hand.
---
---
Expert Background
Q:

Please list your professional accreditations, degrees, licenses, and certificates granted:

A:

Certified, American Board of Orthopaedic Surgery, July 1998, Recertified May, 2007, May 2016. Exp 2028.

Colorado-Board of Medical Examiners, August 1995-present.

California-Board of Medical Examiners, February 2015-present.

Idaho-Board of Medicine, January 2019-present.

Certified QME, California Division of Worker's Compensation, October 2015-present.

Colorado Level II Accredited-2000-present


Q:

Please list your affiliations or memberships in any professional and/or industry organizations:

A:

American Academy of Orthopedic Surgeons-Fellow, 2000-present.

International Cartilage Repair Society-member January 2016-present

Arthroscopy Association of North America-member 1996-present. Membership Committee. CO-Chair Physician

American Shoulder and Elbow Surgeons-Candidate member, January 2018-present.

Certified QME, California Division of Worker's Compensation, October 2015-present.

Colorado Level II Accredited-2000-present


Q:

Please list any teaching or speaking experience you have had, including subject matter:

A:

Arthroscopy Association of North America- Orthopaedic Learning Center, Rosemont, IL. Associate Master Instructor, Comprehensive Arthroscopy of the Knee Course 1996-1999, Shoulder Arthroscopy Course 2009-2012, Comprehensive Arthroscopy of the Knee Course 1996-1999, Shoulder Arthroscopy Course 2009-2014, Residents and Fellows Knee and Shoulder Arthroscopy Course November 2018.

Halbrecht, Joanne, Moorman, Claude, Farr, Jack, Buggee, William. Case Based Q&A and Biologics Discussion: Pick The Procedure, Tell Me The Cost, Give Me The Outcome. Orthopedic Summit Emerging Techniques, December 11, 2019. Las Vegs, Nevada

Halbrecht, Joanne. Optimizing Arthroscopic Surgery with Micro-fragmented Adipose Tissue. Webinar. April 17, 2019.

Halbrecht, Joanne (moderator) Panel: Farr, J., Deberardino, T, Latterman,C., Bugbee, W., Moorman, C., Gomoll, A., Amendola, A, Alden, K. "Ladies and Gentleman, Place Y0ur Bets: A Novel Cartilage Game to Pick the Right Procedure" Orthopedic Summit Emerging Techniques, December 5, 2018. Las Vegs, Nevada.

Halbrecht, Joanne, Baker, Champ, Moorman, T. "The Practical Application of Adipose-Derived Cell Therapy in Private Practice" Instructional Course Lecture. AAOS Annual meeting. March 9, 2018.
New Orleans, LA.

Halbrecht, Joanne. "Avoiding Unnecessary Surgery: Dispelling the Myths of Impingement Syndrome" Presented at the Pinnacol SelectNet
Annual Provider Conference. May 2013, Denver, CO.

Halbrecht, Joanne, Powell, Scott and Stetson, William. "EMR in your Practice: How to Avoid Mistakes" Instructional Course Lecture. Presented at the Arthroscopy Assoc of North Am Annual Meeting 2010, Hollywood Fl and 2011 San Francisco, Ca.



Q:

Have any of your accreditations ever been investigated, suspended or removed? (if yes, explain)

A:

No.

Q:

On how many occasions have you been retained as an expert?

A:

Approx 40

Q:

For what area(s) of expertise have you been retained as an expert?

A:

Shoulder, knee and ankle injuries. Causation and mechanism of injury.

Q:

In what percentage of your cases were you retained by the plaintiff?

A:

50

Q:

In what percentage of your cases were you retained by the defendant?

A:

50

Q:

On how many occasions have you had your deposition taken?

A:

Approx 40

Q:

When was the last time you had your deposition taken?

A:

10/25/19

Q:

On how many occasions have you been qualified by a court to give expert testimony?

A:

Approx 10

Q:

On how many occasions have you testified as an expert in court or before an arbitrator?

A:

Approx. 10

Q:

For how many years have you worked with the legal industry as an expert?

A:

25

Q:

What services do you offer? (E.g.: consulting, testing, reports, site inspections etc.)

A:

Medical record review
IME
Medical Expert

Q:

What is your hourly rate to consult with an attorney?

A:

$700

Q:

What is your hourly rate to review documents?

A:

$500

Q:

What is your hourly rate to provide deposition testimony?

A:

$1000

Q:

What is your hourly rate to provide testimony at trial?

A:

$1000 hr with 4 hour minimum

Q:

Please list any fees other than those stated above (E.g.: travel expenses, copy fees, etc.)

A:

$500/hr 8am-5pm
$250/hr 5pm-8am
---