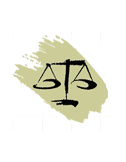 Jimmy Taylor
Cell Data Experts
P.O. Box 540531
Houston , TX 77254
Introduction
Who We Are

24 plus years of law enforcement experience dealing in serious criminal trials focusing on the digital fingerprint.
Communication investigations in local, state, and federal cases
Recognition as Subject Matter Expert (SME)
Admitted as an expert in State and Federal Courtrooms
Major City Chiefs (MCC) representative before Texas 82nd, 83rd, 84th, 85th and 86th Legislature
IACP/MCC representative before Senate Judiciary Committee on Electronic Communications Privacy Act (ECPA) reform
IACP/MCC representative before Energy and Commerce Committee on encryption

What We Do

Communication & Data Analyzing Services for Federal, State, Local Agencies as well as in civil litigation
Expert Testimony in Criminal and Civil Litigation.
Interpret raw data, provide data visualization and produce reports to be entered into evidence at trial
Subject Matter Expertise in lawful access to communication records
Training for Local, State, and Federal Law Enforcement Agencies in communication analytics
Data Analysis and Location Analysis
Identifying the unique communications fingerprint
Analyzing and visualizing location information for social media and cell site location information.
---
Areas of Expertise
Cell Phones
Communications
Data Communications
Internet
Networking
Telecommunications
Telephony
Wireless Technology
---
Expert Background
Q:

Please list your professional accreditations, degrees, licenses, and certificates granted:

A:

Bachelors Degree University of Houston - 2004

Q:

Please list your affiliations or memberships in any professional and/or industry organizations:

A:

National Technical Investigators Association
National Domestic Communications Assistance Center

Q:

Please list any teaching or speaking experience you have had, including subject matter:

A:

Many

Q:

Have any of your accreditations ever been investigated, suspended or removed? (if yes, explain)

A:

No

Q:

On how many occasions have you been retained as an expert?

A:

4

Q:

For what area(s) of expertise have you been retained as an expert?

A:

Communications Data Interpretation, Analysis and Visualization

Q:

In what percentage of your cases were you retained by the plaintiff?

A:

1

Q:

In what percentage of your cases were you retained by the defendant?

A:

1

Q:

On how many occasions have you had your deposition taken?

A:

1

Q:

When was the last time you had your deposition taken?

A:

May 2019

Q:

On how many occasions have you been qualified by a court to give expert testimony?

A:

30

Q:

On how many occasions have you testified as an expert in court or before an arbitrator?

A:

30

Q:

For how many years have you worked with the legal industry as an expert?

A:

12

Q:

What services do you offer? (E.g.: consulting, testing, reports, site inspections etc.)

A:

Consulting
---
---
References
Katherine McDaniel - Kendall County Texas Prosecutor (1st Assistant)
Kevin Petroff - Galveston County Texas Prosecutor (1st Assistant)
Cameron Calligan - Harris County Texas Prosecutor (Chief Prosecutor)