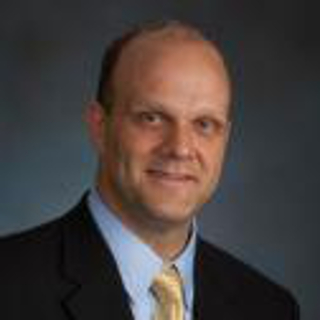 Mr. Jeffrey D Joy
Vocational Dynamics, LLC
422 Highland Avenue, Suite C 11
Cheshire , CT 06410
Office: 203-439-7920
Fax: 203-439-7930
Introduction
Mr. Joy has more than 15 years experience working with persons with disabilities in both employment and vocational rehabilitation settings. Presently, Mr. Joy consults as a Vocational Expert (VE) in Social Security Disability Hearings in Connecticut as well as in Personal Injury, Workers Compensation, and Family Law matters. Mr. Joy has been qualified as a Vocational Expert in both State and Federal jurisdictions.

In 2011, Mr. Joy achieved doctoral candidacy status in Health Related Sciences at Virginia Commonwealth University. In addition, he earned a Masters Degree in Education and Rehabilitation Counseling from Kent State University in 1999 and a Masters Degree in Business Administration from Cleveland State University in 2003. He also is credentialed nationally as a Certified Rehabilitation Counselor by the Commission on Rehabilitation Counseling.

Mr. Joy teaches Assessment and Research Design within the Department of Counseling and Family Therapy Department at Central Connecticut State University. Additionally, Mr. Joy serves as the President of the Connecticut Rehabilitation Counseling Association for 2011-2012.
---
Areas of Expertise
Americans with Disabilities Act (ADA)
Disability
Employment
Family Law
Health/Medical/Disability Insurance
Human Resources
Labor Economics
Vocational Evaluation & Rehabilitation
Workers Compensation Insurance
Wrongful Termination
---
Expert Background
Q:

Please list your professional accreditations, degrees, licenses, and certificates granted:

A:

Doctoral Candidate, Health Related Sciences, Virginia Commonwealth University,2009-Present
Masters of Business Administration, Cleveland State University, 2003
Masters of Education in Rehabilitation Counseling, 1999
Certified Rehabilitation Counselor 1999-Present

Q:

Please list your affiliations or memberships in any professional and/or industry organizations:

A:

Past President, Connecticut Rehabilitation Counseling Association, 2011-2012

Q:

Please list any teaching or speaking experience you have had, including subject matter:

A:

Instructor, Department of Counseling & Family Therapy, Central Connecticut State University

Q:

Have any of your accreditations ever been investigated, suspended or removed? (if yes, explain)

A:

no

Q:

On how many occasions have you been retained as an expert?

A:

Testified in more than 500 Social Security Disability Hearings
Deposed within the State of Connecticut

Q:

For what area(s) of expertise have you been retained as an expert?

A:

Vocational Expert

Q:

In what percentage of your cases were you retained by the plaintiff?

A:

70%

Q:

In what percentage of your cases were you retained by the defendant?

A:

30%

Q:

On how many occasions have you had your deposition taken?

A:

2

Q:

When was the last time you had your deposition taken?

A:

May 2012

Q:

What services do you offer? (E.g.: consulting, testing, reports, site inspections etc.)

A:

Vocational testing, evaluation, earning capacity assessment, employability evaluation, lost earnings and present value calculations
---
---
---