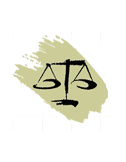 Mr. Jeffrey D Jones
Certified Appraisers, Inc.
10500 Northwest Frwy
Houston , TX 77092
Mobile: 713-252-1200
Office: 713-680-3290
Introduction
Certified Appraisers, Inc. is a multidisciplinary firm specializing in the appraisal/valuation of:

* Closely held Businesses
* Business Personal Property
* Intangible Business Assets
* Economic Losses
* Business Damages

Since 1972 our management has been involved in determining business and litigation-related values, operating a variety of successful businesses and brokering the sale of closely Held companies. Our team is highly qualified and experienced in multidisciplinary valuation classifications. Appraisers certified by one or more of the national appraisal societies are assigned to conduct and/or review all appraisal reports. Management assigned to assess litigation-related values have the credentials to qualify as experts and have extensive experience in testifying.

Our team members have frequently served as expert witnesses in federal courts as well as in state district courts throughout most of the Southern United States. Our services have been used for property settlements, marital dissolution, partnership dissolution, eminent domain proceedings, estate matters, general business litigation, mergers and acquisitions, personal injury and wrongful death, labor and employment, admiralty law, shareholder disputes and securities law. Our clients include individual business owners, large corporations, attorneys, accountants, and governmental agencies.
---
Areas of Expertise
Business Valuation
Franchise Valuation
Intangible Assets Appraisal
Lost Profits
Restaurant Valuation
---