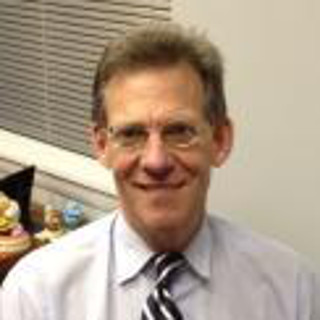 Jeffrey P Bomze, MD, FAAP
6212 Cornerstone Dr.
Newtown Square , PA 19073
Introduction
Dr. Bomze is a Board-Certified Pediatrician with over 25 years of practice experience and subspecialty training and expertise in several areas. He manages infants and children of all ages with a wide variety of problems. He also has several years of experience as a pediatric expert (plaintiff and defense) in medical malpractice cases and serves on the Pediatric Medical Review Board of a malpractice carrier. Dr. Bomze also provides consultation and testimony regarding medical issues in family law child custody cases.
---
Areas of Expertise
Child Abuse
Child Custody
Child Sexual Abuse
Education & Schools
Endocrinology
Family Law
Gastroenterology
Infectious Disease
Medical Malpractice
Neonatology
Pediatrics
Sports Medicine
Vaccine
---
Expert Background
Q:

Please list your professional accreditations, degrees, licenses, and certificates granted:

A:

Board Certification-MD-Pediatrics-Current
PA and NC Licences


Q:

Please list your affiliations or memberships in any professional and/or industry organizations:

A:

AAP
AAP-PA.Chapter
Society for Adolescent Health and Medicine

Q:

Please list any teaching or speaking experience you have had, including subject matter:

A:

Mutiple talks/presentations to physicians, nurses, students, nurses,attorneys
Several TV interviews-pediatric topics

Q:

Have any of your accreditations ever been investigated, suspended or removed? (if yes, explain)

A:

No

Q:

For what area(s) of expertise have you been retained as an expert?

A:

Pediatrics-multiple problems
Drug Liability

Q:

In what percentage of your cases were you retained by the plaintiff?

A:

Do both

Q:

In what percentage of your cases were you retained by the defendant?

A:

Do both

Q:

On how many occasions have you had your deposition taken?

A:

Have experience

Q:

On how many occasions have you been qualified by a court to give expert testimony?

A:

Have experience

Q:

On how many occasions have you testified as an expert in court or before an arbitrator?

A:

have experience

Q:

For how many years have you worked with the legal industry as an expert?

A:

Several

Q:

What services do you offer? (E.g.: consulting, testing, reports, site inspections etc.)

A:

Consulting-Case Reviews-expert Reports-
---