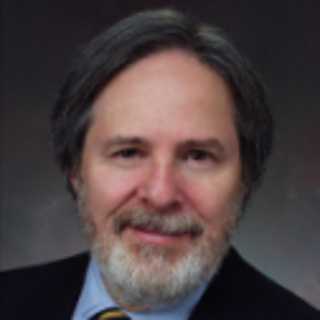 Jeff Parmet
DisputeSoft
12505 Park Potomac Ave., Suite 475
Potomac , MD 20854
Office: 301-251-6182
Fax: 240-465-4442
Introduction
DisputeSoft specializes in litigation consulting and expert testimony services in information technology-related disputes involving software project failure, copyright infringement, trade secret misappropriation, and patent infringement. E-discovery and computer forensics are core disciplines used to support these substantive practice areas. We apply our years of information technology experience to the investigation, analysis and reporting of findings and opinions in disputes to help our clients address the complex technical issues needed to cost-effectively resolve such disputes.
---
Areas of Expertise
Computers
Electronic Discovery
Information Technology
Intellectual Property
Internet
Multimedia
Patents
Software
Software Engineering
Technology
---
Expert Background
Q:

Please list your affiliations or memberships in any professional and/or industry organizations:

A:

American Bar Association
- Litigation Section
- Computer and Internet Litigation Committee
- Science and Technology Committee
Association of Certified Fraud Examiners
Computer Law Association

Q:

What services do you offer? (E.g.: consulting, testing, reports, site inspections etc.)

A:

Software Project Failure – To determine the cause(s) of software project failure we conduct system testing, analyze source code, review the project record, interview fact witnesses, and perform specific analyses as applicable (e.g., a delay claim may require that we perform CPM analysis). We are also able to assess the feasibility of corrective action plans for failed or failing software projects.

Copyright, Trade Secret and Patent Disputes – Analyzing software code and data for patterns and similarities, our team of software misappropriation experts determines whether source code and data support or refute evidence of copyright or trade-secret violations. In patent-infringement cases involving software patents, we routinely review the claims-in-issue, the patent specifications, and file history as well as the accused software and prior art to produce claim charts relating to prior art, proposed claim construction, validity/invalidity and infringement/non-infringement.

Electronic Discovery – We assist counsel in devising and executing cost-effective strategies for recovering needed electronically stored information (ESI). Our proprietary e-Sift™ tools can vastly reduce the volume of discoverable material that must undergo litigation support processing and attorney review.

Computer Forensics – Our team of certified forensic examiners is highly adept at recovering deleted and lost files – we can retrieve even the most difficult-to-find digital evidence in accordance with applicable standards needed for admissibility.

DisputeSoft is dedicated to meeting your litigation consulting needs, whether for a computer software failure expert, an internet litigation expert, an electronic discovery expert, a software copyright infringement expert, or a software trade secret misappropriation expert. You can count on DisputeSoft to provide independent analysis, advice and as required, expert testimony on a range of computer software and internet-related issues.
---