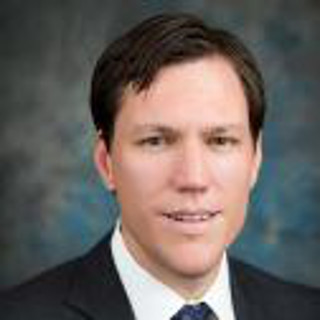 Jason W Wilson, MD, MA, CIME, FACEP, FAAEM
EM Consultants of Tampa, INC. (EMCOT)
317 West Hanlon Street
Tampa , FL 33604
Mobile: 813-843-2110
Office: 813-843-2110
Fax: 813-252-3109
Introduction
• Board certified emergency medicine physician that has treated over 15,000 patients
• Associate Medical Director, Research Director, Assistant Professor
• Morsani College of Medicine, University of South Florida, TEAMHealth, Tampa General Hospital (Level 1 Trauma Center)
• Licensed in Florida and Maine
• EMTALA and Peer review for QIOs
• Teaching experience at national conferences (eye emergencies), as well as regional and state conferences
• Attended USF, University of Michigan, USF College of Medicine and USF Emergency Medicine Residency at Tampa General Hospital

Testimonial:
"I just wanted to thank you for your all your work on this case. I was able to settle it for nuisance value. I know that your input on this case allowed me to refuse to budge on the City's offer and the Plaintiff's demands for settlement dropped. Thanks again, and I look forward to continuing to work with you." ~ Toyin K. Aina-Hargrett, Esq., Assistant City Attorney at City of Tampa, Office of the City Attorney.
---
Areas of Expertise
Cardiology
Critical Care Medicine
Hematology (Blood)
Independent Medical Examinations (I.M.E.)
Sports Medicine
---
Expert Background
Q:

Please list your professional accreditations, degrees, licenses, and certificates granted:

A:

ABEM Board Certified Emergency Medicine, Associate Medical Director of Level 1 Trauma Center Adult ED with over 90,000 patient visits a year, Research Director, Principal Investigator, Clinical Assistant Professor, Pharmaceutical Industry Faculty, Moderator and Peer-to-Peer Education, Emergency Medicine Residency Training/University of South Florida College of Medicine; MD from University of South Florida College of Medicine, Master's Degree in Anthropology, University of Michigan, and BA with honors from University of South Florida

Q:

Please list your affiliations or memberships in any professional and/or industry organizations:

A:

Member, American College of Emergency Physicians (ACEP); Member, Florida College of Emergency Physicians (FCEP); Faculty, American Academy of Emergency Medicine (AAEM)

Q:

Please list any teaching or speaking experience you have had, including subject matter:

A:

Multiple didactic lectures each year at ACGME Emergency Medicine Residency Program; Organizes and develops research and evidence based medicine curriculum; moderator/faculty for pharmaceutical speaker training; EM advisory board member for major pharmaceutical company, Board Review Faculty for FCEP Written Board Review Course, National Eye Emergency Skills workshop faculty at the ACEP Scientific Assembly three times

Q:

Have any of your accreditations ever been investigated, suspended or removed? (if yes, explain)

A:

No

Q:

On how many occasions have you been retained as an expert?

A:

10

Q:

For what area(s) of expertise have you been retained as an expert?

A:

Anticoagulation, Hip Fracture, Wound Management, Penetrating Trauma (Gun Shot Wound) Blunt Trauma (Motor Vehicle Crash), Venous Thromboembolism, Musculoskeletal Injuries/Fractures, Workman's Comp/Disability Determination

Q:

In what percentage of your cases were you retained by the plaintiff?

A:

70

Q:

In what percentage of your cases were you retained by the defendant?

A:

30

Q:

On how many occasions have you had your deposition taken?

A:

3

Q:

When was the last time you had your deposition taken?

A:

September 2012

Q:

On how many occasions have you been qualified by a court to give expert testimony?

A:

2

Q:

On how many occasions have you testified as an expert in court or before an arbitrator?

A:

2

Q:

For how many years have you worked with the legal industry as an expert?

A:

5

Q:

What services do you offer? (E.g.: consulting, testing, reports, site inspections etc.)

A:

expert witness services, litigation consultation, peer review, compliance review, reports, independent exams and testing

Q:

What is your hourly rate to consult with an attorney?

A:

$400

Q:

What is your hourly rate to review documents?

A:

$400

Q:

What is your hourly rate to provide deposition testimony?

A:

$400

Q:

What is your hourly rate to provide testimony at trial?

A:

$400

Q:

Please list any fees other than those stated above (E.g.: travel expenses, copy fees, etc.)

A:

*Retainer at initiation of service agreement (3 hours at $400/hour)
*All travel fees and expenses paid by retaining counsel
My services agreement with fee schedule is available at http://emcotexperts.com
---
---
---
---