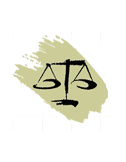 Janine Jason, M.D.
Jason and Jarvis Associates, LLC
42338 Parkwood Drive
Port Orford , OR 97465
Introduction
Dr.Jason is a Harvard Medical School graduate, board-certified in pediatrics and board-eligible in immunology/allergy. She trained in the Centers for Disease Control & Prevention (CDC)'s Epidemiology Intelligence Service (EIS) Program and remained at CDC for 23 years as a medical scientist. Dr. Jason held a number of leadership positions at CDC and was concurrently an Associate Professor in Emory University's Department of Pediatric Immunology, Infectious Diseases, and Epidemiology. Dr. Jason has over 35 years of clinical and research expertise in infectious diseases, immunology, and epidemiology, as well as numerous peer-reviewed publications.

Contact information and PDF copies of peer-reviewed publications are provided at website (www.JasonandJarvis.com). Curriculum vitae, fee schedule, and information concerning previous consulting experience are available on request.
---
Areas of Expertise
Allergies & Immunology
Biology
Biomedical
Child Abuse
Correctional Healthcare
Epidemiology
Health Care Litigation
Infectious Disease
Medical
Medical Devices
Medical Malpractice
---
---
---