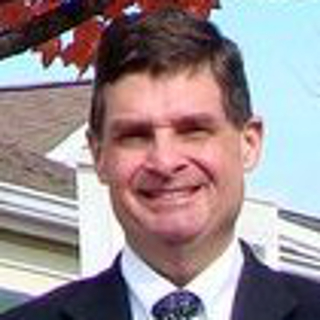 Mr. James R Thomason
1009 East Ridge Road
Sioux Falls , SD 57105
Mobile: 605-212-1373
Office: 605-212-1373
Introduction
James R. Thomason is a licensed nursing home administrator with 33 years experience serving as a licensed administrator and regional director for a corporation providing management and oversight nursing homes, assisted living, HUD housing, market based housing with experience in the following states: Arkansas, Florida, Illinois, Kentucky, Nebraska, Ohio, South Carolina , West Virginia, Wisconsin.

I do this work on a limited basis and case selection is very important. I am comfortable with cases anywhere in the USA and specifically with states where I am or have been licensed in the past. I have extensive experience with chain operations with a corporate office, Skilled Nursing, Assisted Living, Senior Housing, HUD housing, In Home Services, Medicare and Medicaid Reimbursement.

I have passed the National Association of Boards (NAB) for both Skilled Nursing and Assisted Living and am a Registered Housing Manager (RHM) through the National Center for Housing Management (NCHM)

I am qualified to serve as an expert based on my experience which includes mastery of knowledge in the long term care industry regarding facility operations, corporate office functions, state and federal regulations, corporate compliance, governance, day to day operations including oversight of human resources, clinical team oversight, finances, cost reports, resident, family, staff relations and involvement in industry associations and committees at the local , state and national levels.

I will serve as a defense or plaintiff expert.
---
Areas of Expertise
Elder Abuse
Employment
Geriatrics
Health Care Administration
Health Care Economics
HIPAA
Hospital & Medical Ethics
Human Resources
Landlord/Tenant
Life Care Planning
Long Term Care
Nursing Homes
Property Management
Wound Care/Pressure Sores
Wrongful Death
---
Expert Background
Q:

Please list your professional accreditations, degrees, licenses, and certificates granted:

A:

Union University, BA
Southern Baptist Theological Seminary, MDiv
Webster University, MA

Geisinger Medical Center, 5 Units, Clinical Pastoral Education post seminary reside

Dakota State University, Certificate in Health Information Technology Management funded, US Department of HHS Grant # 90cc07701

Licenses (current and/or currently registered as inactive/retired)
Health Services Executive (HSE) through the National Association of Long Term Care Administrator Boards, Washington, DC
Arkansas # 2255 inactive
Illinois # 044-010969 current
Kentucky # 1321 inactive
Nebraska #2361 inactive
Ohio #5169 current
South Carolina # 123497-D17 current
South Dakota # R-1280 retired
Tennessee # 1280 retired
Registered Housing Manager (RHM) National Center for Housing Management #001 40396

Q:

Please list your affiliations or memberships in any professional and/or industry organizations:

A:

Present/Past
American Medical Directors Association, Ethics Committee, Education Program Committee

American Health Care Association-Non Profit Council

Illinois Healthcare Association-Board Member

Trinity Risk Solutions, Risk Retention Group-Subscribers Advisory Committee

Woodford County Illinois Emergency Planning Advisory Committee

Evangelical Lutheran Good Samaritan Society
Pharmacy Committee
Corporate Compliance Committee
Board Nominating Committee
Membership Task Force

Florida Healthcare Association
Task Force on Reimbursement

Tennessee Healthcare Association
Public Policy Committee



Q:

Please list any teaching or speaking experience you have had, including subject matter:

A:

Ethics Committee Panel CEU program with American Medical Directors Association Annual Meeting, 2011

Q:

Have any of your accreditations ever been investigated, suspended or removed? (if yes, explain)

A:

No

Q:

When was the last time you had your deposition taken?

A:

2016

Q:

What services do you offer? (E.g.: consulting, testing, reports, site inspections etc.)

A:

consulting, expert witness, case evaluation, deposition, mediation,arbritration

Q:

What is your hourly rate to consult with an attorney?

A:

$125

Q:

What is your hourly rate to review documents?

A:

$125

Q:

What is your hourly rate to provide deposition testimony?

A:

$175

Q:

What is your hourly rate to provide testimony at trial?

A:

$125

Q:

Please list any fees other than those stated above (E.g.: travel expenses, copy fees, etc.)

A:

Facility Site Review, Consulting/Risk Management, travel expenses,copy fees
---
References
Attorneys with extensive experience in long term care are available upon request.

---
---