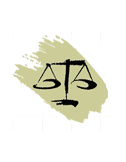 Mr. James C. Paul, P.E.
Airflow Sciences Corporation
PO Box 22637
Carmel , CA 93922
Introduction
Mr. Paul, P.E. is a registered Professional Engineer in Michigan and California. He co-founded Michigan-based Airflow Sciences Corporation in 1975 and established the Western Region office in California in 1996. As Senior Engineer, he currently directs business development activities and is involved in engineering studies for clients in that region.

Mr. Paul acted as Project Principal for a vast range of investigations for the utility, cement, sports equipment, automotive, food processing, rail, and chemical industries. Mr. Paul has authored numerous papers presented at ASME, EPRI, PowerGen, SAE, Energy Storage North America, Advanced Clean Transportation, and other international conferences. Paper subjects include pulverizer performance improvement, electrostatic precipitator enhancements, boiler combustion efficiency and erosion analyses, second life use of vehicle batteries, and vehicle aerodynamics.

Airflow Sciences Corporation (ASC) was founded in 1975 to provide engineering design and analysis in the areas of fluid flow, combustion, and heat transfer. ASC specializes in numerical flow simulation and aerodynamic testing. Our expertise includes physical and CFD flow modeling, field testing, data acquisition systems, and custom test equipment fabrication. Advanced technologies developed in the aerospace industry are applied to fluid flow problems in a variety of industries, including power generation, pollution control, food processing, automobile production, and computer software development. ASC consultants include mechanical, aerospace, and chemical engineers with advanced degrees, professional engineering licenses, and over 25 years of industrial experience. Previous legal project experience includes failure mode analysis, liability litigation testimony, environmental engineering analysis, root cause evaluation, compliance audits, and intellectual property infringement research.
---
Areas of Expertise
Aerospace Engineering
Automotive Engineering
Coal
Combustion Engineering
Environmental
Food Processing Engineering
Gas Turbine Engineering
Intellectual Property
Mechanical Engineering
Occupational/Environmental Health
Professional Engineering
Railroad
Transportation Engineering
Utilities
---
Expert Background
Q:

Please list your professional accreditations, degrees, licenses, and certificates granted:

A:

B.S. Aerospace Engineering (1970) University of Michigan
M.S. Aerospace Engineering (1972) University of Michigan
Registered Professional Engineer in Michigan and California


Q:

Please list your affiliations or memberships in any professional and/or industry organizations:

A:

National Society of Professional Engineers (Michigan and California)
ASME Fluids Engineering & Rail Transportation Divisions
Western Turbine Users, Inc. (WTUI)
Professional Engineers in Private Practice
Society of Automotive Engineers (SAE)
Former trustee of the Center for Excellence in Education, Washington, D.C.
Airflow Sciences Corporation is proud to be a member of the following organizations: Worldwide Pollution Control Association (WPCA), Michigan Manufacturers Association (MMA), EDGE Innovation Network, LIFT (Lightweight Innovations), and Institute of Clean Air Companies (ICAC).

Q:

Please list any teaching or speaking experience you have had, including subject matter:

A:

Mr. Paul has authored numerous papers presented at ASME, EPRI, PowerGen, SAE, Energy Storage North America, Advanced Clean Transportation, and other international conferences. Paper subjects include pulverizer performance improvement, electrostatic precipitator enhancements, boiler combustion efficiency and erosion analyses, second life use of vehicle batteries, and vehicle aerodynamics.
Selected Publications/Papers:
• Application of CFD to Rail Car and Locomotive Aerodynamics, Published as part of a collection by Springer-Verlang, 2009, The Aerodynamics of Heavy Vehicles II: Trucks, Buses, and Trains
Selected Presentations:
• Aerodynamic Drag Reduction of Open-Top Coal Cars in Unit Train Operation and Impact on Train Fuel Consumption and Economics, National Coal Transportation Association Spring General Conference, April 2015
• The Application of CFD to Rail Car and Locomotive Aerodynamics, Clean Heavy Duty Vehicle Conference, March 2009

Q:

Have any of your accreditations ever been investigated, suspended or removed? (if yes, explain)

A:

No

Q:

On how many occasions have you been retained as an expert?

A:

Over a dozen

Q:

For what area(s) of expertise have you been retained as an expert?

A:

Assessment of tractor tire failure.
Computer simulation of exhaust plume behavior for several types of locomotives and ambient conditions, including determination of concentrations of diesel exhaust at locomotive cab windows.
Computer simulations and on-site inspections of diesel engine cooling systems.
Combustion and emissions analysis for coal-fired power plants.
Evaluation of explosive conditions within boiler.
Expert services regarding patent infringement case related to aerodynamic trailer skirts.
Expert services relative to the topic of fugitive coal dust emissions originating with open-top railroad coal cars.


Q:

What services do you offer? (E.g.: consulting, testing, reports, site inspections etc.)

A:

Typical expert witness responsibilities include:
• Review technical data/patents pertaining to case
• Perform flow modeling or other aerodynamic analyses, including testing and site inspections
• Discuss technical details with attorneys/key personnel
• Review depositions and evidence documents
• Prepare technical reports, presentations, videos, illustrations, graphics, and models to support testimony and depositions
---
---