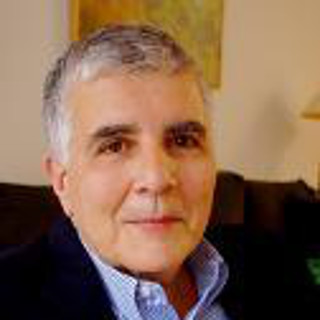 James W. Macdonald, CPCU ARM
JW Macdonald Associates, LLC
241 Monroe Street
Philadelphia , PA 19147
Mobile: 215-908-4766
Office: 215-908-4766
Introduction
Jim Macdonald is an independent consultant specializing in commercial insurance and reinsurance disputes in arbitration or litigation. Since he became a full-time consultant in mid-2006, he has completed over fifty engagements mostly involving disputes between policyholders, insurers, reinsurers, intermediaries and state or federal regulators. In recent years, he has provided consulting and/or expert services for the California Department of Industrial Relations and the Internal Revenue Service. He is frequently asked to evaluate captive insurance company claims, underwriting, and program.

His areas of expertise include liability insurance underwriting and claims customs and practices involving:

Alternative Market Insurance and Risk Financing
Application completion (including the Bermuda Market Excess Application)
Asbestos Products Liability- Insurance or Reinsurance Aggregation Issues
Auditing - FInancial, Claims, and Underwriting
Automobile Liability
Batch coverage
Binders
Captives (including single parent, group, RAC, and Protected Cell)
Defense Costs
Insurance Policy Coverage issues
Integrated Occurrence
Excess and surplus lines
Facultative reinsurance
Financial or Finite Insurance or Reinsurance
Fronting
Management Liability / D&O (including Public and Private Company as well as Not-for-Profit)
Manuscript Liability Insurance Policies
Misrepresentation
Pricing
Products Liability Insurance
Professional Liability (including Medical and Non-Medical)
Program Business and Program Administrator Agreements
Reinsurance
"Related" or "Inter-relalted" Claims
Surety Bonds & Financial Guarantees
Treaty reinsurance - Proportional and non-proportional
Workers Compensation

A native of Pittsburgh and a resident of Philadelphia, Jim Macdonald is a Dean's List graduate of the University of Notre Dame with a B.A. in Literature and Philosophy. He has also earned professional designations as a CPCU, ARM, and as a licensed P&C surplus lines insurance broker (in Pennsylvania). He is also an ARIAS certified Arbitrator.
---
Areas of Expertise
Auto Insurance
Bad Faith
Business/Employment Insurance
Insurance
Insurance Agency
Insurance Agent/Broker
Insurance Customs & Practices
Insurance Excess & Surplus Lines
Liability Insurance
Property & Casualty Insurance
Reinsurance
Risk Management
Workers Compensation Insurance
---
Expert Background
Q:

Please list your professional accreditations, degrees, licenses, and certificates granted:

A:

Senior Fellow, RAND Corporation
ARIAS, Certified Arbitrator,
Chartered Property & Casualty Underwriter (CPCU)
Associate in Risk Management (ARM)
Former Licensed resident PA producer, No. PA 623283 (2001-4004)
Former Surplus Lines Broker (PA) - 2013-2015

Q:

Please list your affiliations or memberships in any professional and/or industry organizations:

A:

ARIAS (Member, Arbitrator)
RAND Corproation, Senior Fellow, Institute for Civil Justice (ICJ)
RAND, Advisory Board, former member (2003-2005)
ACE INA Group, Board of Directors, former member



Q:

Please list any teaching or speaking experience you have had, including subject matter:

A:

Over four dozen speaking engagements and articles including 4 presnentations on terrorism and TRIA at consecutive RIMS national conventions from 2002 through 2005, CSPAN televised debate on TRIA in July 2005, several recent articles on terrorism insurance as the "expert commentator" for IRMI at their wensite (irmi.com), and a CE and CLE accredited three hour course delivered to a class on terrorism insurance and TRIA for the Insurance Society of Philadelphia in early 2007.

Q:

Have any of your accreditations ever been investigated, suspended or removed? (if yes, explain)

A:

No.

Q:

On how many occasions have you been retained as an expert?

A:

Over 50 as of May 2017

Q:

For what area(s) of expertise have you been retained as an expert?

A:

Underwriting and/or claims customs and practices as respects:
- D&O and EPLI Insurance (primary and excess)
- Treaty Reinsurance XOL contracts - coverage for related claims, application of Aggregate Extension wordings
- Excess & Umbrella Insurance - including Bermuda Market Occurrence Reported policy forms and applications
- Duties of a broker in negotiating coverage on renewal and advising the insurance buyer
- Prospective or retroactive financial reinsurance or insurance
- Allegations of bad faith in an insurer's denial of coverage or recision of a policy
- MGA program business - roles and responsibilities of MGA, reinsurance broker, reinsurer, and insurer
- Products Liability Insurance & Integrated Occurrence or Batch Coverages - Underwriting Intent and Applicant' duty to disclose
- Importance of an unqualified CPA opinion in an insurer's due diligence underwriting process


Q:

In what percentage of your cases were you retained by the plaintiff?

A:

50%


Q:

In what percentage of your cases were you retained by the defendant?

A:

50%

Q:

On how many occasions have you had your deposition taken?

A:

Over 20

Q:

When was the last time you had your deposition taken?

A:

March 2016

Q:

On how many occasions have you been qualified by a court to give expert testimony?

A:

Twice.

Q:

On how many occasions have you testified as an expert in court or before an arbitrator?

A:

Over 20

Q:

For how many years have you worked with the legal industry as an expert?

A:

Ten (Since mid-2006)

Q:

What services do you offer? (E.g.: consulting, testing, reports, site inspections etc.)

A:

Expert consulting and witness services as respects casualty insurance and resinurance underwriting and claims practices.
Underwriting Audits for Insurers or Reinsurers
Strategic Consulting for investors, think tanks, and lawyers

Q:

What is your hourly rate to consult with an attorney?

A:

No charge for initial 3-4 hours discussion and document review



Q:

What is your hourly rate to review documents?

A:

$450

Q:

What is your hourly rate to provide deposition testimony?

A:

$450

Q:

What is your hourly rate to provide testimony at trial?

A:

$450

Q:

Please list any fees other than those stated above (E.g.: travel expenses, copy fees, etc.)

A:

Travel expenses, lodging and meal per diem are in addition to hourly fees at cost.
No charge for travel time under 3 hours door-to-door
Retainer is required at inception and applicable as a credit to the final invoice.
---
---
References
Michelle Jacobson, Esq.
Partner
Stroock Stroock & Lavan
180 Maiden Lane
New York, NY
212-806-6067
mjacobson@stroock.com

Robert Lewin, Esq.
Partner
Stroock Stroock & Lavan
NYC
rlewin@stroock.com
W: 212-806-5643

Ashley Campbell, Esq.
Radsdale Liggett PLLC
W: 919-981-2212
E: acampbell@rl-law.com


---
---