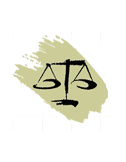 Mr. James M Greenspan
Greenspan & Associates, Inc.
6345 Balboa Blvd, Suite #355
Encino , CA 91316-1511
Office: 818-708-0600
Fax: 818-708-0801
Introduction
Graduated from the University of Pennsylvania with a B.A. in Mathematics and also a B.S. in Economics (Actuarial Science) from the Wharton School. Assisted thousands of clients with the administration of their Qualified Plans since 1980, first as a Third Party Administrator (TPA) and also an Enrolled Actuary (EA) since 1983. I have evaluated the benefits of numerous participants for purposes of divorce settlements. Assisted Plan Administrators and QDRO attorneys in reviewing, approving and administering QDRO's. I have been qualified as a pension expert in Family Court in LASC and recently testified in a trial before Hon. Thomas Lewis.
---
Areas of Expertise
Actuary - Actuarial
Disability
Financial Planning
Structured Settlements
---