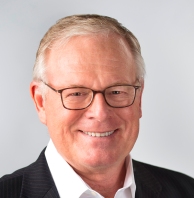 Mr. James A Ebert
Ebert Appraisal Service
907 Westwood Blvd Suite 336
West Los Angeles , CA 90024
Mobile: 310-505-5916
Office: 310-505-5916
Fax: 310-505-5916
Introduction
JAMES A. EBERT has over 20 years of active appraisal experience with all types of homes, condos, and estates including divorce and trust issues. CPA and attorney friendly, our quick analysis saves you money and time with proven strategies including reviewing opposing documents.

SPECIALTIES include residential real estate, litigation support, trial preparation, divorce, estates, valuation, IRS audits, successful pre-trial settlements, private-hired judgings, mediations, and successfully modified IRS requests and probate values in Ventura, Los Angeles, Santa Barbara, Orange, San Diego Counties in Superior, Family, Probate, Civil, Municipal, and Superior Court.

HISTORIC and architectural specialist regarding John Lautner, John Lloyd Wright, Lloyd Wright, Greene & Greene, Gregory Ain, Irving Gill, A. Quincy Jones, Raymond Kappe, R.M Schindler, Cliff May, Wallace Neff, Richard Neutra, Paul R Williams, and others.
---
Areas of Expertise
Arbitration & Mediation
Bankruptcy
Construction Lending
Entertainment & Media
Expert Witness Financing
Family Law
Fire Insurance
Forensic Accounting
Home Inspections
Homeowner's Insurance
Insurance
Judgment Recovery
Jury/Trial Consultant
Litigation Finance
Mortgages
Personal Property Valuation
Probate
Property & Casualty Insurance
Real Estate Finance
Real Estate Malpractice
Real Estate Valuation
Reinsurance
Residential Real Estate
Trusts & Estates
---
Expert Background
Q:

Please list your professional accreditations, degrees, licenses, and certificates granted:

A:

Over 20 Years in Southern California. Admitted to Her Majesty's Royal Courts in London England. Consultant to clients & appraisers nationwide, including New York, Illinois, Texas, Colorado, Puerto Rico. SRES, GAA. Also California Realtor, Toastmaster, Community Leader.

Q:

Please list your affiliations or memberships in any professional and/or industry organizations:

A:

Affiliate with multiple regional MLS Boards, Malibu Association of Realtors, SCMAOR. Affiliate member San Fernando Bar Association, Affiliate member San Fernando Bar Family Law group. Ventura County Bar Association Affiliate. Affiliate CPA LAw Society.

Q:

Please list any teaching or speaking experience you have had, including subject matter:

A:

Appraisal Institute: Architectual Homes. Over 30 regional Real Estate offices, speaking on Appraisal methods and practices. Presented before Ventura County Board of Supervisors, Toastmasters local and regional events, Women's Council of Realtors.


Q:

Have any of your accreditations ever been investigated, suspended or removed? (if yes, explain)

A:

No

Q:

On how many occasions have you been retained as an expert?

A:

EXPERT WITNESS – RESIDENTIAL REAL ESTATE
Admitted to West Los Angeles, Santa Monica, Los Angeles, and other legal bodies, including Judge Pro Tem, out-of-court settlements, IRS & Probate.
Sample List of Courts:
1. Judge Frederick C Shaller – Dept 67 – LA Superior Court
2. Judge Pro Tem - Judge Jill S Robbins – WLA Attorney Office
3. Judge Pro Tem Santa Monica Attorney's Office
4. Los Angeles Superior Court – Judge Andrea Richey
5. Santa Monica Superior Court
6. West Los Angeles Superior Court

Litigation, Expert Witness, Trial Preparation, Estate Valuation, Dissolutions, IRS Audits, Dispute Resolution, Property Tax, Divorce, Property Presentations



SAMPLE OF ATTORNEYS & LITIGATION CLIENTS


• Quinlivan Wexler, LLP
• Gumport, Reitman & Montgomery
• Tangalakis & Tangalakis
• Buter, Buzard, Dunaetz & Fishbein LLC
• California Family Law Institute
• J Michael Kelly & Assoc
• Silberberg & Ross, LLP
• John C Torjesen & Assoc
• Weston Benshoof Rochefort Rubalcava MacCuish, LLP.
• Hornberger & Brewer, LLP.
• Sandra Brunner DeMeo, Attorney At Law
• Sampson & Associates
• Law Offices of John M. Antoci
• Law Offices of Eugene J. Vierra
• M. Alvarez, Esq. & S. Mandell, APLC
• M. Marciela Alvarez, Attorney At Law
• Mary E. Saltzburg, Attorney At Law
• Joel Stuart Seidel, Esq.
• Harris Investments, LLC.
• Frank Tunglen Trust
• Fred Weisner / Boulevard Management
• David R. Stein & Associates, Inc.
• Mr. Joseph Lechman, Esq.
• Joseph P. Wohrle, Attorney
• Law Office of H.Deane Wong
• Shelley M. Mandell, APLC
• Bernard Cooper, Attorney At Law


Q:

For what area(s) of expertise have you been retained as an expert?

A:

Litigation, Expert Witness, Divorce, Court Preparation, Estate Valuation, Dissolutions, IRS Audits, Dispute Resolution, Property Tax, Divorce, Property Presentations

Q:

In what percentage of your cases were you retained by the plaintiff?

A:

50%

Q:

In what percentage of your cases were you retained by the defendant?

A:

50%

Q:

On how many occasions have you had your deposition taken?

A:

Over a dozen

Q:

When was the last time you had your deposition taken?

A:

Last Month

Q:

On how many occasions have you been qualified by a court to give expert testimony?

A:

over 20 times

Q:

On how many occasions have you testified as an expert in court or before an arbitrator?

A:

Over a Dozen

Q:

For how many years have you worked with the legal industry as an expert?

A:

20+ Years

Q:

What services do you offer? (E.g.: consulting, testing, reports, site inspections etc.)

A:

Appraising, Valuation, Historical & dated valuations, Estate & Partial Interest Valuations, Courtroom Strategy, Reviewing opposing appraisals, Construction, Hypothetical valuations

Q:

What is your hourly rate to consult with an attorney?

A:

$150

Q:

What is your hourly rate to review documents?

A:

$150

Q:

What is your hourly rate to provide deposition testimony?

A:

$275

Q:

What is your hourly rate to provide testimony at trial?

A:

$275

Q:

Please list any fees other than those stated above (E.g.: travel expenses, copy fees, etc.)

A:

Call for Quote
---
Publications/Articles
---
---
---