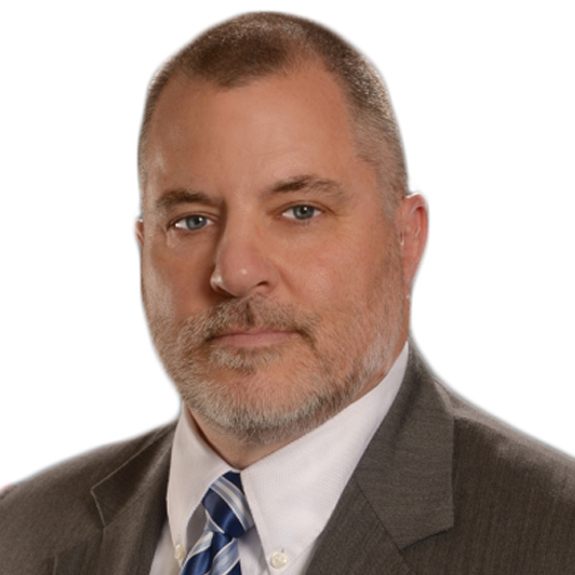 James Derrane, PhD
Eagle Security Group
1380 Central Park Boulevard, Suite 202
Fredericksburg , VA 22401
Introduction
A United States Naval Academy graduate and former Marine Corps Officer, Dr. Jim Derrane embarked on a 20-year career as an FBI Special Agent that included extensive investigative, administrative, operational, training and leadership experiences with a focus on crisis management. As a street agent for 17 years, he specialized in white-collar crime, government fraud, violent crime, crimes against children and national security/counterterrorism investigations, resulting in numerous arrests and convictions, and testified dozens of times in the resulting Federal Grand Jury proceedings and federal trials. While concentrating on investigations, he was simultaneously an FBI certified: SWAT Operator where he participated in numerous tactical operations and arrests; Hostage Negotiator where he supported tactical operations; Technically Trained Agent who conducted electronic surveillance and tracking; and Crisis Management Manager who prepared for, planned and coordinated special event and critical incident response.

Obtaining his Doctor of Philosophy in Public Safety Leadership with a specialization in Emergency Management culminated Dr. Derrane's proficiency in the Crisis Management field. His experience includes the provision of nationwide crisis management, planning and operations training to the FBI, federal, state and local law enforcement personnel and senior executives; participating in approximately two dozen local and national level exercises and operations in diverse capacities; deploying to over a dozen major critical incidents and national level special events nationwide; coordinating crisis management training and readiness for more than a dozen field offices; directing event and response planning, logistics and operations for FBI Field Offices throughout the entire Northeast; instituting a new crisis management training paradigm for FBI executives related to critical incident operations, preparation, planning, leadership and decision making; and retooling the FBI's crisis management training program by co-authoring the FBI's National Crisis Response Plan.

Dr. Derrane handles security operations for the Department of Defense and other government agencies and is an adjunct faculty member and SME at the National Center for Security and Preparedness in Albany, New York where he conducts active shooter, crisis management and tactical leadership training for New York State public safety professionals. Dr. Derrane serves as a case consultant and law enforcement expert for Eagle where he provides litigation support and expert witness testimony in the areas of: Crisis Management, Critical Incident Response and Leadership; and Special Event Security Planning, Preparation, and Decision Making including: Emergency Management Operations, Adequacy of Security, Planning and Preparation, Crowd Control, Inadequate Security, Negligent Security and Multi-Jurisdictional Planning and Operations, Training, Decision Making and Planning Services.
---
Areas of Expertise
Crowd Control
Disaster Management
Inadequate/Negligent Security
Law Enforcement
Risk Management
Security Management
Special Event Security
---
Expert Background
Q:

Please list your professional accreditations, degrees, licenses, and certificates granted:

A:

FORMAL EDUCATION

2013 DOCTOR OF PHILOSOPHY, Public Safety Leadership/Emergency Management
Capella University – Minneapolis, Minnesota

Attended a multitude of classes related to emergency management, including case studies, stress management, critical incident stress, and numerous leadership classes. His dissertation was the first of its kind to study incident command leadership from the subordinate's perspective across the critical incident spectrum (law enforcement, fire service, emergency medical services), which provides a holistic viewpoint across the public safety response field, not limited to strictly law enforcement personnel.

1991 MASTER OF ARTS, Management
Webster University – St Louis, Missouri

While an active duty Marine stationed at Marine Corps Recruit Depot Parris Island, SC, furthered his education and leadership training through a master's program.

1987 BACHELOR OF SCIENCE, History
United States Naval Academy – Annapolis, Maryland

Graduated from the United States Naval Academy with a Bachelor of Science Degree in History. Upon graduation, he was commissioned as a second lieutenant in the United States Marine Corps.

TRAINING and SEMINARS
2017 FBI - Instructor Development Course
2013 FBI - Counterterrorism Investigations and Operations
2012 FBI - Primary Crisis Management Coordinator Seminar
2012 FEMA - National Response Framework
2012 FEMA - Introduction to the National Incident Management System
2012 FEMA – Incident Command System for Single Resources and Initial Action Incidents
2011 FEMA - Incident Command System for Law Enforcement Personnel
2010 FBI - National Crisis Negotiation Course
2007 FBI - Technically Trained Agent
2006 FBI - Basic Organized Crime
2004 FBI - Basic SWAT
2003 FBI - Introduction to Domestic Terrorism
2002 FBI - Online Child Pornography/Child Sexual Exploitation
2001 FBI - Law Enforcement Training for Safety and Survival
2000 SYRACUSE POLICE DEPARTMENT - Interview and Interrogation
2000 FBI - Investigating Child Abuse & Exploitation
1999 FBI - Russian/Eastern European Organized Crime
1998 FBI - Basic White-Collar Crime Investigations

SPECIALIZED TRAINING
FBI In-Service Training:
• FBI Special Weapons and Tactics (SWAT) Operator
• FBI Hostage Negotiator
• FBI Technically Trained Agent
• FBI Crisis Management Coordinator
• FBI Adjunct Faculty, Emergency Management
• Federal Emergency Management Agency (FEMA) Professional Development Series

PUBLICATIONS

2013 Published dissertation: "A Study of Incident Command Leadership Styles"

Research centered around the problem concerning critical incident response leadership and organizational effectiveness. The study was conducted to identify disaster response leaders' best leadership practices to improve emergency preparedness and first responder organizational effectiveness during a disaster. The literature review included defining incident command leadership and followership, comprehensive emergency management and incident response principles, and the National Incident Command System.

Q:

Please list your affiliations or memberships in any professional and/or industry organizations:

A:

PROFESSIONAL MEMBERSHIPS

2008-present International Association of Emergency Managers (IAEM)
2017-present Society of Former Special Agents of the FBI
2018-present American Society for Industrial Security (ASIS)

LICENSES, CERTIFICATIONS AND CLEARANCE

• Previously Held Security Clearance: Top Secret
• Licensed Private Investigator, State of Virginia


Q:

Please list any teaching or speaking experience you have had, including subject matter:

A:

TEACHING EXPERIENCE

2017-2020 Adjunct Faculty/Subject Matter Expert; National Center for Security and Preparedness (NCSP), Albany, New York

Develops and delivers realistic courses in conjunction with the New York Department of Homeland Security and Emergency Services (DHSES) where he instructs public safety professionals and executives on critical incident and special event leadership, tactical leadership and decision making, operational planning, executive level operations, and multi-jurisdictional coordination. Facilitates executive level discussions related to analyzing organizational critical incident response. Develops lesson plans for a Tactical Team Leader course with a focus on leadership development and decision making, generates exercises for team leaders to model a tactical response involving team deployment, communications and incident command operations. Facilitates executive level discussions analyzing organizational critical incident response. Involved in the Advanced Active Shooter Scenario (A2S2) courses, focusing on multi-agency critical incident response, decision-making, command post operations and leadership. Trained dozens of public safety executives (law enforcement, fire, EMS) on special event and critical incident response planning, logistics, communications, and preparation.

In the fall of 2020 Dr. Derrane taught a master's level course, Disaster, Crisis and Emergency Management and Policy for SUNY Albany.

2011-2013 Adjunct Professor in Emergency Management, Massachusetts Maritime Academy (MMA), Buzzards Bay, Massachusetts

Taught Emergency Operations in MMA's Master of Science in Emergency Management program. Developed the curriculum to include national policies, case studies, leadership during crisis, communications, and cultural competence. Taught students to understand crisis mitigation, preparation, response and recovery; Emergency Operations Centers organization and functions; multi-agency response coordination and planning; crisis communications strategies; dealing with victims from different cultures; decision making; and interacting with the media. Used lecture, case studies and exercises to emphasize lessons from real world disaster responses.

Q:

Have any of your accreditations ever been investigated, suspended or removed? (if yes, explain)

A:

No

Q:

On how many occasions have you been retained as an expert?

A:

TESTIFYING EXPERIENCE

1997-2015 As an FBI Special Agent and Supervisory Special Agent, testified numerous times in Federal Grand Jury related to various criminal investigations including: General White-Collar Crime, Government Fraud, Bank Robbery, Crimes Against Children, and Insurance Fraud.

2010 US vs Michael Jacques

Testified in Federal Court, District of Vermont, in an evidence suppression hearing. The subject murdered his niece and attempted to obstruct justice by coercing a friend to introduce false evidence. Coordinated the obstruction investigation and testified during an evidence suppression hearing concerning tactics employed to elicit information from an incarcerated subject.

1999 US vs Dudley McConnell

Testified in Federal Court, Northern District of New York, in a trial involving international parental kidnapping. Efforts led to a child being reunited with her mother after a four year absence. Testified to the investigative steps utilized to force the subject's return to the United States from Taiwan.

OPERATIONAL SUPPORT OF MAJOR INVESTIGATIONS

Major Critical Incidents
Provided direct support to command post operations. Advised FBI and other agency senior leadership concerning critical incident support, resources, planning, and logistics. Evaluated command post operations (communications, leadership, intelligence sharing). Trained personnel in critical incident response preparation and planning.

• 2013 Boston Marathon Bombing
• 2014 Ferguson riots
• 2015 Clinton Correctional Facility prisoner escape in Dannemora, NY
• 2016 Malheur Wildlife Refuge Standoff

Major Special Events

Coordinated operations and security planning, assisted local field offices and provided expertise and oversight prior to each event. Reviewed security plans and response plans for coordinated law enforcement response in case of a critical incident. Supervised the operational planning and deployment of over 300 personnel to support the RNC, a designated National Special Security Event (NSSE).

• 2015 Boston Marathon
• 2015 Papal Visit to New York City
• 2016 Republican National Convention (RNC)


Q:

What services do you offer? (E.g.: consulting, testing, reports, site inspections etc.)

A:

Dr. Jim Derrane is a consultant and expert witness for Eagle Security Group, Fredericksburg, VA.

Delivers consultation, training, litigation support and subject matter expertise in the areas of Crisis Management, Critical Incident Response and Leadership, and Special Event Security Planning, Preparation, and Decision Making including: Emergency Management Operations, Active Shooter Preparedness, Adequacy of Security, Planning and Preparation, Crowd Control, Inadequate Security, Negligent Security and Multi-Jurisdictional Planning and Operations, Training, Decision Making and Planning Services.

Q:

What is your hourly rate to consult with an attorney?

A:

Initial consultation conference call is provided at no charge. Please contact Eagle Security Group at 540-314-0731 for details.

Q:

What is your hourly rate to review documents?

A:

Please contact Eagle Security Group at 540-314-0731 for details.
---
---
---
---
---