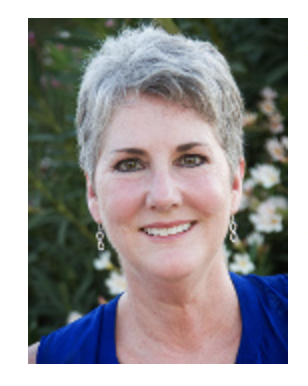 Ms. JACQUELINE NASH BLOINK
JACQUELINE BLOINK LLC
306 Avenida Monterey
San Clemente , CA 92672
Mobile: 970-560-1009
Office: 970-560-1009
Introduction
Jacqueline Bloink has been on the business side of healthcare since the mid 1990's. Her actual hands on experience includes healthcare operations, medical coding / billing manager, compliance officer, corporate responsibility auditor and professor.

Jacqueline is experienced in many healthcare delivery setting sites that include Teaching Hospitals, Medical Practices, Rural / FQHC and Telehealth.

Current certifications include professional coder (CPC) and coding instructor (CPC-I.) Registered Healthcare Information Administrator (RHIA.) Certified in Healthcare Compliance (CHC and CPCO.) Certified in Medical Reimbursement (CMRS.) Certified Fraud Examiner (CFE.) Her educational background includes an MBA in Healthcare Management. Jacqueline is an Approved AAPC Coding/Billing and Compliance Instructor / Trainer.

As a professor she has designed curriculum and taught classes in the area of healthcare management, coding / billing, compliance and healthcare fraud. She is also the recipient of several college awards that recognized her contributions to both the students and institution.

Jacqueline is a frequent speaker for national and state events that involve topics such as healthcare coding, billing, compliance, fraud and Usual/Customary/ Reasonable-UCR.

Jacqueline works on cases in all states / national level.
---
Areas of Expertise
Auditing
Health/Medical/Disability Insurance
Hospital & Medical Ethics
Hospital Administration
Medical Billing
Medical Fraud
Medical Insurance
Medical Records
---
Expert Background
Q:

Please list your professional accreditations, degrees, licenses, and certificates granted:

A:

MBA, RHIA, CFE, CHC, CPCO, CPC-I, CPC, CMRS

Q:

Please list your affiliations or memberships in any professional and/or industry organizations:

A:

ACFE
AHIMA
HCCA
AAPC
AMBA

Q:

Please list any teaching or speaking experience you have had, including subject matter:

A:

University of Arizona - Healthcare Fraud and Compliance
Urgent Care Association - Healthcare Compliance
American Academy of Professional Coders- AAPC - Healthcare Compliance and Fraud
Health Care Compliance Association-HCCA- Healthcare Compliance and Fraud
Association of Certified Fraud Examiners - ACFE- Forensic Medical Coding and Billing
International Association of Financial Crime Investigators - Healthcare Fraud
American College of Physicians - Medical Coding Updates
* Please request my CV for complete list

Q:

Have any of your accreditations ever been investigated, suspended or removed? (if yes, explain)

A:

No

Q:

On how many occasions have you been retained as an expert?

A:

2016-2018, 23 cases that involve both Expert Witness and Consulting in the area of Healthcare Compliance, Medical Coding / Billing, Documentation Analysis, Healthcare Fraud, UCR, Revenue Cycle, Provider Medical Coding Education and Program Design

Q:

For what area(s) of expertise have you been retained as an expert?

A:

DME Compliance
UCR Calculations
Commercial Carriers - Recoupment of money due to physician lack of documentation; incorrect amounts of units placed on the CMS 1500 form, Reverse False Claims allegations
Medicaid - Fraudulent billings
Hospital IRF - lack of documentation
Provider Educator for providers under a CIA
Hospital EHR issues
3rd Party Biller allegations
FQHC Compliance Analysis
Up-coding, Un-bundling, Modifier Misuse, Incident To misuse, Incorrect CPT or ICD 10 assignment, etc.



Q:

In what percentage of your cases were you retained by the plaintiff?

A:

50%

Q:

In what percentage of your cases were you retained by the defendant?

A:

50%

Q:

On how many occasions have you had your deposition taken?

A:

3

Q:

When was the last time you had your deposition taken?

A:

2018

Q:

On how many occasions have you been qualified by a court to give expert testimony?

A:

The cases I work have always settled. I have not had to give a court testimony.

Q:

For how many years have you worked with the legal industry as an expert?

A:

2016 - present.

Q:

What services do you offer? (E.g.: consulting, testing, reports, site inspections etc.)

A:

Healthcare Compliance Consulting
Telehealth Compliance
Provider Education in Medical Coding - Health Networks and Hospital Groups
IRO/CIA assistance
Medical Documentation Analysis
Medical Coding and Billing Analysis
Compliance Program Risk Analysis - Redesign of Compliance Plan/Program
Hospital Groups, Rural Health, FQHC, Health Networks, Practice Groups
Report Writing and Rebuttal Reports
Site Inspections for Compliance Analysis

Q:

What is your hourly rate to consult with an attorney?

A:

$300

Q:

What is your hourly rate to review documents?

A:

$200 - $300

Q:

What is your hourly rate to provide deposition testimony?

A:

$425

Q:

What is your hourly rate to provide testimony at trial?

A:

$425

Q:

Please list any fees other than those stated above (E.g.: travel expenses, copy fees, etc.)

A:

UCR Data Use - as determined by Fair Health
UCD Data Use - Find A Code or National Analyzer
Copy Fees as Need
Shredding Fees as needed
Shipment/Postage Fees as needed
Retainer Fee Required
---
---
---