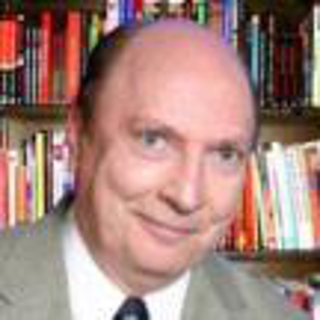 Jack R. Salling
Salling & Associates, Inc.
5087 Oak Hill Lane #311
Delray Beach , FL 33484
Introduction
I am an expert in mechanical engineering and have testified in numerous state and federal jurisdictions as well as in other countries. I have a team of associates that perform investigations into cases involving vehicle, industrial and construction accidents. We also perform product evaluations and fraud analyses involving staged vehicle accidents and employee theft. I have investigated over 8000 forensic cases involving personal injuries, product failures and a variety of accidents. I have testified successfully for both the plaintiff and defendant.
---
Areas of Expertise
Accident Investigation
Accident Reconstruction
Americans with Disabilities Act (ADA)
Asbestos
Automobile Mechanical & Body Repair
Automotive
Automotive Engineering
Bicycle
Biomechanics
Building Codes
Bus & Truck Safety/Accident
Concrete/Cement
Construction
Construction Safety
Design Engineering
Doors
Driver Behavior
Equipment & Machinery
Ergonomics
Failure Analysis
Fire Sprinkler Systems
Forensic Engineering
Forklifts
Industrial Engineering
Ladders & Scaffolds
Lifts
Logistics/Freight Forwarding
Machine Guarding
Materials
Mechanical Engineering
Motorcycles
Personal Injury
Physics
Power Tools
Products Liability
Professional Engineering
Seat Belts & Air Bags
Slip, Trip & Fall
Tire Impressions
Tires
Tractors
Traffic/Highway Safety
Transportation Safety
Trucking
Walking & Working Surfaces
Wrongful Death
---
Expert Background
Q:

Please list your professional accreditations, degrees, licenses, and certificates granted:

A:

Licensed to practice mechanical engineering in States of Florida, Georgia & Arkansas.
National Board Certified in Mechanical Engineering

Q:

Please list any teaching or speaking experience you have had, including subject matter:

A:

Have taught numerous seminars in Accident Investigation and Reconstruction.

Q:

Have any of your accreditations ever been investigated, suspended or removed? (if yes, explain)

A:

No

Q:

On how many occasions have you been retained as an expert?

A:

Thousands

Q:

For what area(s) of expertise have you been retained as an expert?

A:

Mechanical Engineering, Accident Reconstruction, Product Evaluation, Biomechanical, Explosions, Fires

Q:

In what percentage of your cases were you retained by the plaintiff?

A:

35%

Q:

In what percentage of your cases were you retained by the defendant?

A:

65%

Q:

On how many occasions have you had your deposition taken?

A:

Hundreds

Q:

When was the last time you had your deposition taken?

A:

This month

Q:

On how many occasions have you been qualified by a court to give expert testimony?

A:

100+

Q:

On how many occasions have you testified as an expert in court or before an arbitrator?

A:

100+

Q:

For how many years have you worked with the legal industry as an expert?

A:

21

Q:

What services do you offer? (E.g.: consulting, testing, reports, site inspections etc.)

A:

Investigation, consulting, testing, research, reports, testimony

Q:

What is your hourly rate to consult with an attorney?

A:

$200

Q:

What is your hourly rate to review documents?

A:

$200

Q:

What is your hourly rate to provide deposition testimony?

A:

$300 (4 hour minimum for local)

Q:

What is your hourly rate to provide testimony at trial?

A:

$250 (12 hour minimum for local)

Q:

Please list any fees other than those stated above (E.g.: travel expenses, copy fees, etc.)

A:

Preparation time, travel time, expenses
---
---
---