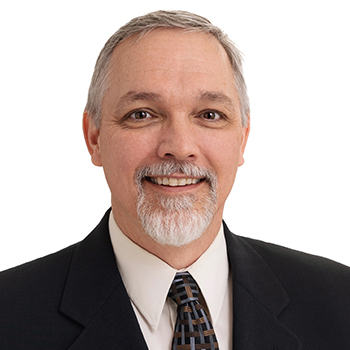 J. Rick Barrett
Robson Forensic
Introduction
J. Rick Barrett
Automotive Engineer & Heavy Truck Expert

Rick Barrett is a vehicle engineering expert who applies his industry experience to forensic casework involving vehicle failures, vehicle performance, dynamic handling, lifecycle durability, and intellectual property disputes. His career within the automotive and heavy truck industries spans nearly twenty years and touches virtually every major vehicle system for passenger vehicles, heavy trucks, and specialty vehicles utilized by the military and emergency responders.

Rick has worked as a vehicle engineer for Navistar, Mack, Volvo, DaimlerChrysler and Magna Steyr, developing and delivering full vehicle products from design through manufacture. His design and engineering experience extends from systems for concept vehicles, to the testing and validation of systems on pre-production vehicles. On current model vehicles, Rick has worked to improve quality, performance, and delivery, in addition to identifying and remedying supplier and OEM manufacturing issues.

Rick earned a degree in Mechanical Engineering from McMaster University in Ontario, Canada. In his spare time, Rick enjoys restoring classic cars and building/maintaining advanced vehicles for personal and motorsports use.
---
Areas of Expertise
Accident Reconstruction
Automotive
Automotive Engineering
Bus & Truck Safety/Accident
Mechanical Engineering
Seat Belts & Air Bags
---
---
---