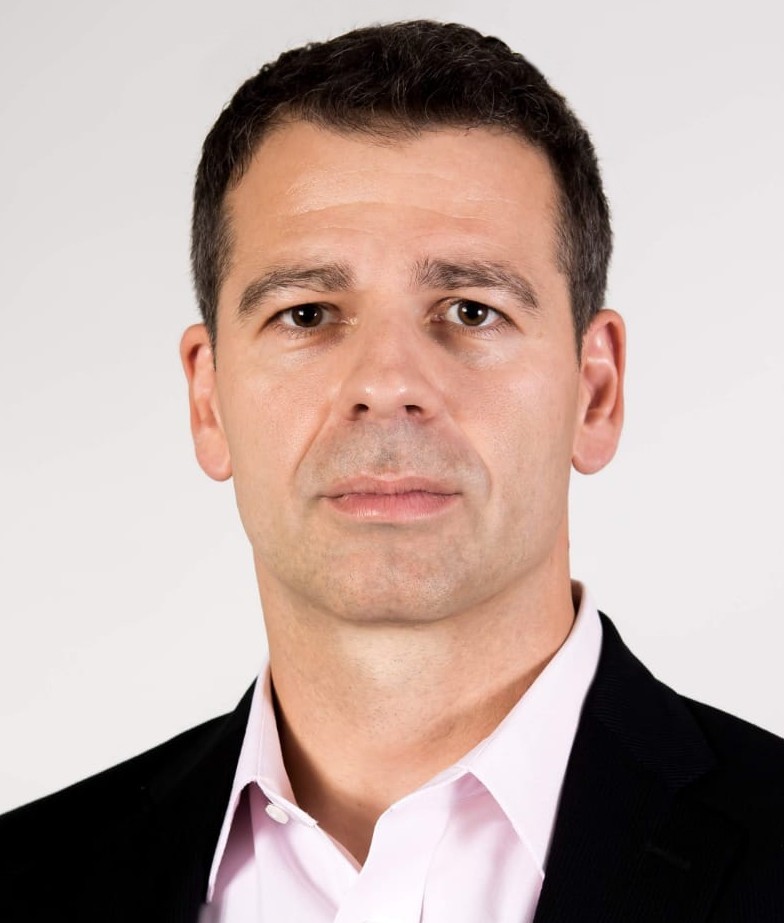 Istvan Jonyer, Ph.D.
Sidespin Group
istvan@sidespingroup.com
Los Angeles , CA 90403
Mobile: 818-814-8851
Office: 818-814-8851
Introduction
Dr. Istvan Jonyer is a scientist, engineer, serial entrepreneur, and investor, with extensive research, engineering, and management experience in various areas of computer science both in academia and with leading technology companies, including Google and Nortel Networks. He currently consults as an expert witness in patent infringement, trade secret misappropriation, and related litigation.

At Google, Dr. Jonyer was responsible for launching Google TV (later Chromecast) devices with OEMs and SoC vendors such as Sony, Samsung, LG, Sharp, Vizio, Logitech, Intel, Marvell, and MediaTek. Earlier, he designed 3G mobile communication systems for Nortel Networks.

Dr. Jonyer was also an assistant professor of computer science at OSU, with an NSF-funded machine learning research program. He published 26 peer-reviewed papers in machine learning, networking, and telecommunications.

Most recently, Dr. Jonyer has been a venture capitalist with four funds covering frontier technologies like machine learning, autonomous vehicles, AR/VR, and streaming media delivery from a technical perspective.

Dr. Jonyer holds a Ph.D. in machine learning from the University of Texas at Arlington, and an MBA from Carnegie Mellon University.

Istvan has also been an advisor to Interdigital on patent strategy in telecommunications, to Stanford's Office of Technology Licensing, and has worked with the technology transfer office of Carnegie Mellon University.
---
Areas of Expertise
Cell Phones
Computers
Information Technology
Intellectual Property
Internet
Networking
Patents
Software
Telecommunications
Wireless Technology
---
Expert Background
Q:

Please list your professional accreditations, degrees, licenses, and certificates granted:

A:

Ph.D., Machine Learning & Artificial Intelligence, The University of Texas at Arlington, 2003
M.S., Machine Learning & Artificial Intelligence, The University of Texas at Arlington, 2000
B.S., Computer Science and Engineering, The University of Texas at Arlington, 1999
MBA, Carnegie Mellon University, 2010 - Venture Capital and Entrepreneurship

Q:

Please list your affiliations or memberships in any professional and/or industry organizations:

A:

Previously held professional positions:
- Head of Global Device Partnerships of Google TV at Google
- Assistant Professor of Computer Science at Oklahoma State University
- Software engineer and architect at Nortel Networks
- Venture capitalist at Sidespin Ventures, NexStar Partners, New Venture Partners, Pittsburgh Equity Partners

Professional Service:
- Expert reviewer for numerous journals, conferences and magazines, and been a committee member for academic conferences, including AAAI, IEEE, ACM, ICML, ICDM.
- Expert reviewer for national granting organizations, such as the NSF.


Expert Reviewer of Grant Applications and Scientific Publications:
- National Science Foundation, Multiple programs. 2005 - 2007.
- IEEE Transactions on Knowledge and Data Engineering, 2007.
- ACM Symposium on Applied Computing, 2007.
- International Conference on Machine Learning and Applications, 2006.
- IEEE International Conference on Computer and Information Technology, 2006.
- First International Workshop on Semantic Web Applications, 2006.
- International Journal on Artificial Intelligence Tools, 2006, 2007.
- National Science Foundation, Biology directorate, 2005.
- Machine Learning Journal, 2005.
- European Conference on Genetic Programming, 2005.
- The Florida Artificial Intelligence Research Society Conference, 2002-2007.
- Americas Conference on Information Systems, 2005.
- International Conference on Information Technology: Coding and Computing, 2004.
- Journal of Information and Knowledge Management, 2004.
- Special Issue of International Journal of Pattern Recognition and Artificial Intelligence, 2003.
- Pattern Recognition and String Matching. Dechang Chen and Xiuzhen Cheng editors. Kluwer Publishing, 2002.

Organizer:
- I. Jonyer, P. Dupont, T. Oates, and M. Sebban. Workshop on Challenges and Applications of Grammar Induction, in conjunction with the International Conference on Machine Learning, Corvallis, Oregon, June 20-24, 2007.
- I. Jonyer, D. Bisant. Data Mining Special Track, 21st International Florida Artificial Intelligence Research Society Conference, May 15‑17, 2008, Coconut Grove, Florida, USA.
- I. Jonyer, D. Bisant. Data Mining Special Track, 20th International Florida Artificial Intelligence Research Society Conference, May 7-9, 2007, Key West, Florida, USA.



Q:

Please list any teaching or speaking experience you have had, including subject matter:

A:

As assistant professor of computer science for 5 years, taught 9 different courses, including:
- Artificial intelligence
- Theory of computation
- Advanced programming language theory
- Advanced algorithms and data structures
- Programming language theory
- Algorithms and data structures
- Social issues in computing

Conference Talks:
- Twentieth International Florida Artificial Intelligence Research Society Conference, 2007.
- Genetic and Evolutionary Computation Conference, 2007.
- Nineteenth Annual Florida Artificial Intelligence Research Society, May 2006.
- Sixth International Conference On Parallel Processing And Applied Mathematics, 2005.
- Eighteenth Annual Florida Artificial Intelligence Research Society, May 2005.
- Hawaii International Conference on System Sciences, 2005.
- International Conference on Artificial Intelligence, 2004.
- International Conference on Parallel and Distributed Processing Techniques and Applications, 2004.
- International Conference on Pervasive Computing and Communications, 2004.
- Sixteenth Annual Florida Artificial Intelligence Research Society, 2003.
- Knowledge Discovery in Databases Workshop on Multi-Relational Data Mining, 2002.
- American Association for Artificial Intelligence Workshop on Learning Statistical Models from -Relational Data, 2000.
- 7th Conference on Artificial Intelligence and of the 12th Conference on Innovative Applications of Artificial Intelligence, 2000.
- Thirteenth Annual Florida Artificial Intelligence Research Society, 2000.

Spoke on recent technology trends to boards of directors, and other venues on such topics as:
- Autonomous vehicles,
- Machine learning,
- Augmented and virtual reality,
- LIDAR and active sensors,
- mobile and streaming media delivery,
- Intellectual Property Risk in Early Stage Equity Investments,
- State of the video conferencing market,
- State of Online Secondary Markets for Private Placements.

Guest lectures:
- Machine learning: Past, Present, Future. To the West Coast Hungarian Scients' Club. 2020.
- Introduction to Venture Capital. To the Silicon Valley Hungarian Innovators' Society. 2021.
- Machine learning and COVID-19: Opportunities. At Celebration of Hungarian Innovation. 2021.


Q:

Have any of your accreditations ever been investigated, suspended or removed? (if yes, explain)

A:

No

Q:

On how many occasions have you been retained as an expert?

A:

• Expert for Collision Communications, Inc. -- MAY 2022 – PRESENT
- Case name: Collision Communications, Inc. v. Nokia Solutions and Networks Oy
- United States District Court, District of New Hampshire
- Case No. 1:20-cv-00949
- Law firm: Ropes and Gray
- Nature of action: Breach of contract

• Expert for BILLJCO LLC. -- MAR 2022 – PRESENT
- Case name: Apple Inc, v. BillJCo LLC
- USPTO, Patent Trial And Appeal Board (PTAB)
- Case IPR2022-00129
- Law firm: Saul Ewing Arnstein & Lehr
- Nature of action: IPR, Bluetooth beacons

• Expert for Sleep Number Corporation -- JUN 2021 – PRESENT
- Case name: Sleep Number Corporation v. Steven Jay Young; Carl Hewitt; UDP Labs, Inc.
- United States District Court, District of Minnesota
- Case No. 20-cv-1507 (NEB/ECW)
- Law firm: Fox Rothschild
- Nature of action: Breach of contract
- Deposed

• Expert for ReactX FEB -- 2020 – PRESENT
- Case name: ReactX LLC v. Google LLC
- Superior Court of California
- Case No. 18STCV09674
- Law firm: Boies Schiller Flexner, Cohen Milstein Sellers & Toll
- Nature of action: Breach of Contract, Digital Advertising Technology

• Expert for Express Mobile -- NOV 2021 – PRESENT
- Cases:
- Express Mobile, Inc. v. Facebook, Inc. - Civil Action No. 6:20-cv-00803-ADA
- Express Mobile, Inc. v. eBay Inc. - Civil Action No. 6:20-cv-802-ADA
- Express Mobile, Inc. v. Salesforce.com, Inc. - Civil Action No. 3:20-cv-08461-WHO
- Express Mobile, Inc. v. Slack Technologies, Inc. - Civil Action No. 3:21-cv-02001-RS
- United States District Court, Northern District of California, San Francisco Division
- Law firm: Feinberg Day
- Nature of action: Patent infringement, Web Technologies

• Expert for WSOU INVESTMENTS, LLC -- AUG 2020 – PRESENT
- Case name: WSOU INVESTMENTS, LLC v. Google LLC
- United States District Court, Western District of Texas, Waco Division
- Civil Action 6:20-CV-00571-ADA
- Civil Action 6:20-CV-00572-ADA
- Civil Action 6:20-CV-00573-ADA
- Civil Action 6:20-CV-00574-ADA
- Civil Action 6:20-CV-00575-ADA
- Civil Action 6:20-CV-00576-ADA
- Civil Action 6:20-CV-00577-ADA
- Civil Action 6:20-CV-00578-ADA
- Civil Action 6:20-CV-00579-ADA
- Civil Action 6:20-CV-00580-ADA
- Civil Action 6:20-CV-00581-ADA
- Civil Action 6:20-CV-00582-ADA
- Civil Action 6:20-CV-00583-ADA
- Civil Action 6:20-CV-00584-ADA
- Civil Action 6:20-CV-00585-ADA (active)
- Law firm: Etheridge Law Group; Carter Arnette; Folio Law
- Nature of action: Patent infringement

• Expert for WSOU INVESTMENTS, LLC -- AUG 2021 – FEB 2022
- Case name: WSOU INVESTMENTS, LLC v. Dell, Inc.
- United States District Court, Western District of Texas, Waco Division
- Civil Action 6:20-CV-00474
- Civil Action 6:20-CV-00475
- Civil Action 6:20-CV-00476
- Civil Action 6:20-CV-00477
- Law firm: Etheridge Law Group
- Nature of action: Patent infringement

• Expert for PicClick, Inc. -- MAR 2022
- Case name: Lickerish, Inc. et al., v. PicClick, Inc.
- United States District Court, Southern District of California
- Case No. 21-cv-01303-TWR-JLB
- Law firm: Procopio
- Nature of action: Contributory copyright infringement (DMCA)

• Expert for Media Chain, LLC -- AUG 2021 – DEC 2021
- Case name: Media Chain, LLC, v. Roku, Inc.
- United States District Court, Western District of Texas, Austin Division
- Case No. 1:21-cv-00027
- Law firm: Winston & Strawn
- Nature of action: Patent infringement (digital content rights management)

• Expert for Ikorongo -- JUN 2021 – NOV 2021
- Case name: Ikorongo Texas LLC and Ikorongo Technology LLC., v. Uber Technologies, Inc.
- United States District Court, Western District of Texas, Waco Division
- Case No. 6:20-cv-00843-ADA
- Law firm: Wisnia Law
- Nature of action: Patent infringement (location technologies)

• Expert for Vargas et al. -- JAN 2020 – NOV 2021
- Case name: Vargas, et al., v. Facebook, Inc.
- United States District Court, Northern District of California, San Francisco Division
- Case No. 3:19-cv-5081 (class action)
- Law firm: Mantese Honigman
- Nature of action: Fair Housing Act (Advertising technology)

• Expert for Health Discovery Corporation -- JUL 2021 – SEP 2021
- Case name: Health Discovery Corporation v. Intel Corporation
- United States District Court, Western District of Texas, Waco Division
- Case No. 6:20-cv-00666-ADA
- Law firm: Dunlap Bennett & Ludwig
- Nature of action: Patent infringement

• Expert for Uzair, et al. -- AUG 2020 – APR 2021
- Case name: Uzair, et al. v. Google LLC
- Superior Court of The State of California, County of Santa Clara
- Case No.: 1-18-CV-328915 (class action)
- Law firm: Goldstein, Borgen, Dardarian & Ho
- Nature of action: Terms of Use disclosures

• Expert for Universal Electronics Inc. -- JUL 2020 – OCT 2020
- Case name: Universal Electronics Inc. v. Roku, Inc.
- United States International Trade Commission (ITC)
- Investigation No. 337-TA-1200
- Law firm: Alston & Bird
- Nature of action: Patent infringement (Smart TV)

• Expert for Mon Cheri Bridals and Maggie Sottero Designs. -- MAY 2020 – APR 2021
- Case name: Mon Cheri Bridals and Maggie Sottero Designs v. Cloudflare, Inc.
- United States District Court, Northern District of California
- Civil Action No. 19-cv-01356-VC
- Law firm: Goldstein, Stark & Stark
- Nature of action: Contributory copyright infringement (DMCA)
- Deposed

• Expert for Unified Patents, LLC -- MAR 2020 – AUG 2020
- Case name: Unified Patents, LLC v. Investel Capital Corporation
- USPTO, Patent Trial and Appeal Board (PTAB)
- Case: IPR2020-00781
- Law firm: Stoel Rives
- Nature of action: IPR (wireless networking)

• Expert for Hiscox USA (insurer of Tri Star Sports and Entertainment Group, Inc) -- SEP 2019 – DEC 2019
- Case name: Tri Star Sports and Entertainment Group, Inc. v. Weezlabs, Inc.
- Superior Court of The State of California, County of Los Angeles
- Case No. SC129703
- Client: Hiscox USA
- Nature of action: Breach of Contract

• Expert for Universal Electronics Inc. -- MAR 2019 – NOV 2019
- Case name: Universal Electronics Inc. v. Roku, Inc.
- US District Court, Central District of California
- Case No. 8:18-cv-01580
- Law firm: Alston & Bird
- Nature of action: Patent infringement (Smart TV)

Q:

For what area(s) of expertise have you been retained as an expert?

A:

My clients rely on my expertise in the following technologies:
- Machine Learning (ML), Artificial Intelligence (AI), Neural networks (NN), Deep learning (DL, DNN), Graph-based data mining, Social network analysis
- Autonomous vehicles, simulation, location technologies (GPS, SLAM, vSLAM, WiFi), sensors (Lidar, Radar, IR, SWIR, sonar)
- Virtual Reality (VR), Augmented Reality (AR, XR), HMDs, optical subsystems, eye tracking, gesture recognition, remote rendering
- Telecommunications, 3G, CDMA, mobile computing, Android apps
- Digital multimedia, Video streaming, Smart TV, Google TV, Chromecast
- Internet of things (IoT), Connected home, Smart home, connected vehicles, industrial IoT, predictive maintenance
- High performance computing (HPC), Parallel and distributed computing, MPI, Multi-threading, POSIX threads, Windows multi-threading, cluster computing
- Internet and Web technologies, LAMP stack, AWS
Software development: C/C++, Java, Javascript, Ruby/Rails, Assembly, Python, HTML, CSS, AJAX, XML
- Environments: Visual Studio, .NET, Ruby Mine, PyCharm, Eclipse.
- Databases: MySQL, Postgres, RDBMS, SQL, Microsoft SQL Server, Elastic Search, Oracle
- Operating systems and servers: Linux, Android, Windows, VxWorks, UNIX, Google TV
- Networking and protocols: TCP/IP, HTTP, IMAP/POP/SMTP, DNS, GSM/CDMA/LTE, Wifi/802.11, telnet

Q:

On how many occasions have you had your deposition taken?

A:

2

Q:

When was the last time you had your deposition taken?

A:

March 2022

Q:

What services do you offer? (E.g.: consulting, testing, reports, site inspections etc.)

A:

As an expert, completed cases in:
- IPR
- Patent infringement, ITC
- Trade secret
- Breach of contract
- Technical due diligence
- Pre-litigation discovery
- Technology architecture

He has been retained on cases involving major technology companies, including:
- Google
- Facebook
- Intel
- Netflix
- Universal Electronics
- Roku
- Unified Patents
- Berkshire Hathaway


Q:

What is your hourly rate to consult with an attorney?

A:

I provide free consultations.
---
References
Previously retained by:
- Fox Rothschild
- Alston & Bird
- Boies Schiller & Flexner
- Manning
- Morgan Lewis
- Stoel Rives
- Hopkins Carley
- Bursor Fisher
- Stark & Stark
...and more.

References Available Upon Request
---
---
---