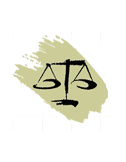 Integrated Forensic Services, LLC
218 Firestone Dr.
Roseville , CA 95678
Introduction
Sean Espley and Joseph Merydith have 30 years of combined experience in forensic document examination, both in government and private practice. They specialize in the examination of questioned signatures, handwriting, hand printing, alterations, medical and business records, indented writing, ink differentiation, wills, trusts, deeds, contracts, and other examinations. They have provided expert testimony in Federal and Superior courts, as well as administrative and school board hearings.
---
Areas of Expertise
Document Examination
Handwriting
---
Expert Background
Q:

Please list your professional accreditations, degrees, licenses, and certificates granted:

A:

Certified: American Board of Forensic Document Examiners (ABFDE)

Q:

Please list your affiliations or memberships in any professional and/or industry organizations:

A:

Active Members: Southwestern Association of Forensic Document Examiners (SWAFDE)

Q:

Please list any teaching or speaking experience you have had, including subject matter:

A:

Have taught at numerous Attorney General and District Attorney offices across the state of California. Have also given many presentations to other state agencies, insurance investigators, attorneys, law offices, and for local bar associations.

Q:

Have any of your accreditations ever been investigated, suspended or removed? (if yes, explain)

A:

No.

Q:

On how many occasions have you been retained as an expert?

A:

Have been retained as experts in the field of document examination hundreds of times.
---