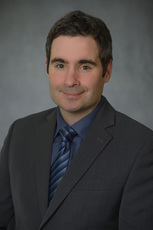 Dr. Ignacio Badiola
University of Pennsylvania Email: ibadiolamd@outlook.com
1840 South Street, 2nd floor
Philadelphia , PA 19146
Introduction
Dr. Badiola is an experienced clinician and scientist. He is board-certified in Anesthesiology and Chronic Pain Medicine and has added fellowship training in Acute Pain Management and Regional Anesthesia. He has published multiple journal articles in both acute and chronic pain. He serves as a peer reviewer in multiple pain and anesthesiology journals and has received NIH (National Institutes of Health) and industry funding for various research studies.

Dr. Badiola's areas of clinical interest include general anesthesiology and the diagnosis and management of all aspects of acute and chronic pain conditions including complex regional pain syndrome (CRPS / RSD), complex pain syndromes such as spinal pain, cancer pain, neuropathic pain, spinal cord stimulation, failed back surgery syndrome, and opioid use. He also has an active practice treating acute pain conditions and using regional anesthesia/nerve blocks.

Dr. Badiola is involved in the education of medical students, allied health staff (nurse anesthetists, physician assistants, nurse practitioners), fellow physicians and surgeons as well as the community. He has lectured over 100 times on various anesthetic and pain topics.
---
Areas of Expertise
Anesthesiology
Drug Abuse
Medical Devices
Medical Insurance
Medical Malpractice
Pain Management
Palliative Care
Pharmacology
---