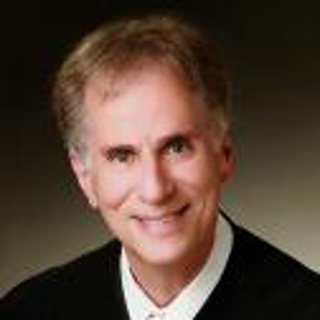 Hon. Steven Cohen (JD, MBA)
Cohen & Associates, Inc.
2530 Wilshire Blvd., 3rd Floor
Santa Monica , CA 90403
Office: 310-701-1950
Fax: 310-315-5408
Introduction
HON. STEVEN COHEN was appointed as an Administrative Law Judge from 2010-2015 with the Inglewood Office of Appeals having his appointment has now sunset. He is, an attorney and the President and CEO of a Santa Monica-based property management and development company with a JD/MBA degree, Real Estate Broker's license ("Realtor") and a General and Electrical Contractor's license. He has provided litigation support and has testified as an industry expert witness for Construction Defects, Real Estate standards of care and duty and Property Management standards of care and duty for over 30 years. A copy of his Expert Engagement Contract, Fee Schedule and CV can be downloaded from our website: www.Litigationbusters.com (SEE LINK BELOW!)

Included in his areas of expertise are Commercial & Residential Property Management & Property Inspection, Water Entry disputes, Construction Defects and damages, Building Code Compliance, Broker's and Agent's Fiduciary Duties and Standards of Care, and General & Electrical Contracting. He is additionally certified in the identification and remediation of Toxic Mold.

JUDGE COHEN has the distinction of being one of the very few industry experts who is an attorney while holding two Contractor's licenses and a Real Estate Broker's license. Holding these licenses and degrees has enabled Judge Cohen to also serve as a Mediator, Arbitrator and Special Master in the real estate and construction arena. JUDGE COHEN has also served as a Court appointed Expert under Evidence Code Section 730 for real estate valuation and real property damages.

JUDGE COHEN holds an MBA and has been formally trained in general accounting, standard accounting procedures, fiduciary duties, tax preparation, corporate status (profit and non-profit), close corporations, financing, economic models, marketing and strategic planning.

He has been licensed by Contractor's State License Board since 1985 holding both a General Contractor and Electrical Contractor's classification (B, C10). Judge Cohen has also been licensed by the Department of Real Estate since 1984 and currently holds a Real Estate Broker's License. He is certified by Mold Inspectors & Contractor's Institute as a Property Mold Specialist and holds a C.M.I. (certified mold inspector) and C.M.R. (certified mold remediator) designation in Toxic Mold.

JUDGE COHEN held the classification of "Master Arbitrator" with the Contractor's State License Board through their tribunal administrator and spent over 20 years as a senior member of the state's arbitration panel hearing construction defect and contract dispute cases in binding arbitration.

He has extensive experience in Property Development, Property Management, Planning & Zoning, Building Code Compliance, Architectural Review Boards, Building & Safety Rules and Regulations and Rent Control ordinances. He has inspected over 1,000 properties for due diligence, construction defects and seismic problems. He is fully versed at reading and understanding blueprints and building specifications.

Judge Cohen is also a member of the FINRA Arbitration Panel (Financial Industry Regulatory Association) where he hears security and exchange commission disputes.

Because Judge Cohen serves as a Mediator and Arbitrator for Probate matters, along with his degrees in Finance and Economics and his Real Property background, he can serve as an expert in areas of Trustee Fiduciary duties, distribution of trust corpus and issues of beneficiary disputes.

JUDGE COHEN earned a Bachelor's of Science in Law (BSL) at Northwestern California University. His graduate work was in Economics, Business Strategy and Marketing for which he earned his Masters Degree in Business Administration (MBA) from Pepperdine University School of Business. He wrote a primer on Mortgage Philosophy and economics for his thesis. Judge Cohen earned his Graduate Level Certificate in Dispute Resolution (ABA approved) from the Straus Institute at Pepperdine University School of Law. He completed his law degree earning a Juris Doctor in Law & Jurisprudence (JD) at British American University School of Law. He is licensed to practice law in the state of California and in the Federal Court, Central District.

He has earned additional academic credit in the study of Real Estate Law, Real Estate Finance, Appraisal, Real Estate Practice, Principles and Ethics. Judge Cohen has served as an adjunct professor at Pepperdine School of Law and the University of California, Irvine (UCI) teaching Mediation, Arbitration, and Negotiation.

JUDGE COHEN is an approved member on the Commercial Mediation and Arbitration panels and the Construction Mediation and Arbitration panels for the American Arbitration Association. He is a past member of the Board of Directors of the Brentwood Homeowner's Association and is a past President of Southern California Mediation Association (SCMA). He is an approved Neutral with the L.A. Superior Court judicially mandated mediation panel and is approved by the Center for Employment Dispute Resolution for Federal mediations with the USDA and U.S. Forest Service under their EEOC programs. He is also approved as a Neutral with the LA District Office of the EEOC, the Department of Fair Employment and Housing (DFEH), the State Department of Insurance (DOI), earthquake and automobile accident division, the U.S. Postal Service and the National Association of Security Dealers (NASD) under the FINRA program.

He has received special recognition in '95, '97, 2002, 2003 and is has earned Lifetime acknowlegement in "Who's Who in Business Professionals & Executives." He is currently a member of the Association for Conflict Resolution (ACR), the Southern California Mediation Association (SCMA) and the American Arbitration Association (AAA). Judge Cohen is a member of the Dispute Resolution Sections of the American Bar Association (ABA), the Santa Monica Bar and the L.A. County Bar Association. He is the 2002 past President of SCMA.

THE FOLLOWING IS A PRESS RELEASE from Martindale-Hubbell:

JUDGE COHEN was awarded the Martindale-Hubbell Highest AV® Rating as "Top Attorney" in Southern California as Arbitrator - Mediator!

Santa Monica, CA, October 5, 2012 – STEVEN COHEN, (JD, MBA) founder of Cohen & Associates, a dispute resolution practice, receives 2013 highest AV® Preeminent rating of 5.0 out of 5 from LexisNexis Martindale-Hubbell®. An AV® Preeminent rating is the result of peer review of practicing attorneys and members of the judiciary and is a testament to the fact that STEVEN COHEN's peers rank him at the highest level of professional excellence and ethical standards in his Arbitration and Mediation practice.

JUDGE COHEN, uniquely qualified since 1984, holds a B1 General Contracting License, C10 Electrical Contracting License, is a Broker-Realtor® and earned an MBA with an emphasis in Finance and Economics. STEVEN COHEN focuses his 25 year private Arbitration and Mediation practice in Real Estate Disputes, Brokers and Agent's disclosure, Construction Defects, Contract Disputes, and Title VII and Employment Disputes. STEVEN COHEN is additionally distinguished as a neutral with the DFEH, EEOC, FINRA, CSLB, DOI and the American Arbitration Association (AAA).
---
Areas of Expertise
Building Codes
Commercial Real Estate
Compensation
Construction
Construction Damages
Discrimination
Home Inspections
Labor Law
Landlord/Tenant
Negligent Hiring
Property Management
Real Estate Broker
Real Estate Damages
Real Estate Leasing
Real Estate Malpractice
Residential Real Estate
Scheduling Delay & Analysis
---