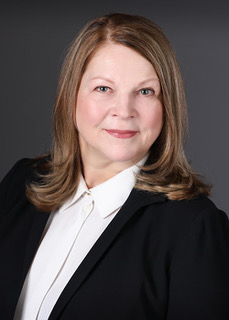 Heather M Hunt
ThemisPro L.L.C.
1201 Yale Pl #1507
Minneapolis , MN 55403
Introduction
How often are 911 operations overlooked when investigating a poor public safety outcome?

35 years experience in 911 operations and administration. Certified Emergency Number Professional. Expertise in 911 center (PSAP) operations, best practices, hiring, training, and development.

Master's Degree in Management and Organization Development.
---
Areas of Expertise
Emergency Communications & 911
Law Enforcement
Police Procedures
---
Expert Background
Q:

Please list your professional accreditations, degrees, licenses, and certificates granted:

A:

MA in Management & Organization Development
35 years experience in 9-1-1 Operations and Management
Certified Emergency Manager
Certified Emergency Number Professional (ENP)

Q:

Please list your affiliations or memberships in any professional and/or industry organizations:

A:

National Emergency Number Association (NENA)
Association of Public Safety Officials, Int'l (APCO)


Q:

Please list any teaching or speaking experience you have had, including subject matter:

A:

Instructor, 9-1-1 Telecommunications Career Training, Anoka-Ramsey Community College
Multiple seminars on 9-1-1 operations, disaster response
Presentations to local elected officials (City Council, Mayor)
News media interviews on 9-1-1 issues

Q:

Have any of your accreditations ever been investigated, suspended or removed? (if yes, explain)

A:

No

Q:

For what area(s) of expertise have you been retained as an expert?

A:

9-1-1 litigation (tort)

Q:

In what percentage of your cases were you retained by the defendant?

A:

100

Q:

For how many years have you worked with the legal industry as an expert?

A:

1

Q:

What services do you offer? (E.g.: consulting, testing, reports, site inspections etc.)

A:

Case analysis, reports, consulting, site visits

Q:

What is your hourly rate to consult with an attorney?

A:

$225

Q:

Please list any fees other than those stated above (E.g.: travel expenses, copy fees, etc.)

A:

Travel Expenses, other expenses as specified and approved
---
---
---