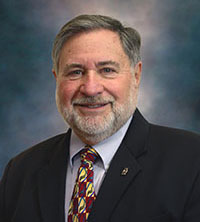 Harvey H. Stone
Stone Consulting, Inc.
324 Pennsylvania Ave. West, PO Box 306
Warren , PA 16365
Mobile: 814-688-0751
Office: 814-726-9870
Introduction
I have been an expert witness through Stone Consulting, Inc., in railroad and rail related issues for more than 10 years. I have designed, inspected, rated and appraised railroad track and structures for more than 20 years. Bringing a staff of knowledgeable railroaders to all my assignments, I have appeared in both federal and state courts as an expert witness. Working with plaintiffs and defendants almost equally, expert witness work is a small portion of my engineering practice, bringing authenticity to my reports and testimony. Stone Consulting is only interested in bringing our expertise to assignments where we believe we can be of assistance.
---
Areas of Expertise
Professional Engineering
Railroad
Transportation Construction
Transportation Engineering
---
Expert Background
Q:

Please list your professional accreditations, degrees, licenses, and certificates granted:

A:

BCE in 1964, Rensselaer Polytechnic Institute,Troy NY
Professional Engineer: AR; CO; FL; GA; IL; MD; ME; MI; MN; MO; MT; NC; NH; NY; OK; PA; TN; TX; UT; VA; WI; IA; MA; NE; NV; OR; RI; SC; VT; WA; WY

Q:

Please list your affiliations or memberships in any professional and/or industry organizations:

A:

AREMA (American Railroad Engineers and Maintenance-of-way Association
ACEC (American Council of Engineering Companies)

Q:

Please list any teaching or speaking experience you have had, including subject matter:

A:

None recently

Q:

Have any of your accreditations ever been investigated, suspended or removed? (if yes, explain)

A:

No

Q:

On how many occasions have you been retained as an expert?

A:

15

Q:

For what area(s) of expertise have you been retained as an expert?

A:

Historic Railroad Design and Construction, Railroad Track Condition, Railroad Practices, Track Valuation, Malfunction of Railroad Maintenance of Way Equipment, Roadway Worker Safety, Derailments, Railroad and Streetcar track related injuries, Railroad Bridge Condition, Railroad Track Design/Right-of-way issues.

Q:

In what percentage of your cases were you retained by the plaintiff?

A:

53%

Q:

In what percentage of your cases were you retained by the defendant?

A:

47%

Q:

On how many occasions have you had your deposition taken?

A:

5

Q:

When was the last time you had your deposition taken?

A:

December 2018

Q:

On how many occasions have you been qualified by a court to give expert testimony?

A:

5

Q:

On how many occasions have you testified as an expert in court or before an arbitrator?

A:

4

Q:

For how many years have you worked with the legal industry as an expert?

A:

20

Q:

What services do you offer? (E.g.: consulting, testing, reports, site inspections etc.)

A:

More than 25 years of railroad experience with shortline railroads and streetcar systems. Provided track design, bridge design, and all types of inspection services to railroads and industrial clients. No affiliations with Class 1 Railroads. Have provided written testimony to the STB for coal rate cases on behalf of power companies and have provided expert reports for derailments, accidents and many other types of claims against and on behalf of railroads. Licensed as Professional Engineer in 31 states. Company employees licensed in 45 states.

Q:

What is your hourly rate to consult with an attorney?

A:

$250

Q:

What is your hourly rate to review documents?

A:

$250

Q:

What is your hourly rate to provide deposition testimony?

A:

$2,500 per day plus expenses

Q:

What is your hourly rate to provide testimony at trial?

A:

$2,500 per day plus expenses

Q:

Please list any fees other than those stated above (E.g.: travel expenses, copy fees, etc.)

A:

Out of pocket expenses at cost
---
References
John Kurtz, Partner
Hawley Troxell Ennis & Hawley
Boise, ID 83702
jkurtz@hawleytroxell.com
208-344-6000

Daniel M. Jaffe, Partner
Slover & Loftus, LLP
Washington, DC
dmj@sloverandloftus.com
202-347-7170

Scott L. Kirkpatrick, III
Memphis, TN
krikpatricklawfirm@yahoo.com
901-523-2161

---
---