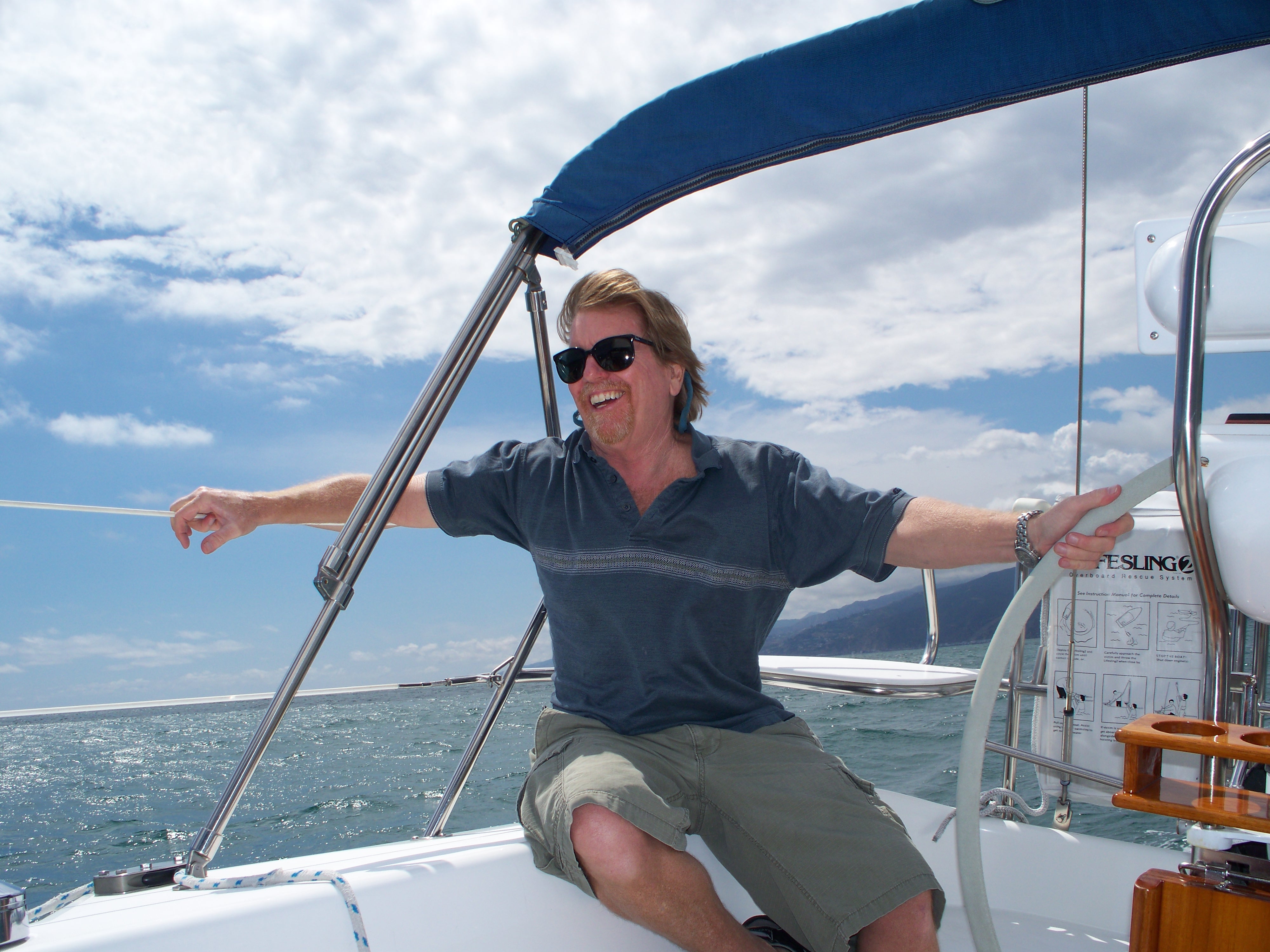 Mr. Harry Munns USCG Master
P. O. Box 75


Harwich, MA 02645
Mobile: 310-415-4393
Office: 508-433-0396
Introduction
I began spending time on power and sailboats as a boy in my native Massachusetts. Love of the ocean brought me to southern California where I began sailing, teaching and doing captain work professionally. I am one of the founders of the American Sailing Association.

In my 20 year career at ASA, I trained hundreds of instructors around the world. I also wrote or contributed to many boating publications including my popular book, Cruising Fundamentals.

I was one of the original authors of the NASBLA National Education Standards that were developed at the behest of the coast guard and funded by a series of USCG grants. Later I joined the National Association of State Boating Law Administrators National Educational Standards Panel. I served two years as chairman of the panel

I hold a USCG Master, 100 Gross Ton License as well as an American Sailing Association Offshore Passagemaking Instructor Evaluator rating. In addition to writing, teaching and speaking, I have consulted as an expert for dozens of companies including the IRS and Princess Cruises. I split my time between New England and Southern California.
---
Areas of Expertise
Accident Investigation
Accident Reconstruction
Admiralty & Maritime
Aquatics
Personal Injury
Safety
Safety Equipment
Sports & Recreation
Transportation Safety
Wrongful Death
---
Expert Background
Q:

Please list your professional accreditations, degrees, licenses, and certificates granted:

A:

University of Massachusetts Bachelor of Arts, Media Writing and Production
USCG Licensed Master, 100 Gross Tons

Q:

Please list your affiliations or memberships in any professional and/or industry organizations:

A:

American Sailing Association (ASA), Offshore Instructor Evaluator
Authors Guild
Los Angeles Press Club
Certified as a Subject Matter Expert by CSP Human Resources

Q:

Please list any teaching or speaking experience you have had, including subject matter:

A:

Instructor for all levels of ASA certification, Basic to Offshore including instructor training
Guest Lecturer Latitudes and Attitudes Cruiser's Weekend
Guest Lecturer West Marine Newport/Ensenada Race Preparation seminar
West Marine/Tommy Bahama/Ensenada Race Speaker
Guest instructor Blue Water Sailing Advanced Class
Presenter International Boating and Water Safety Summit
On-camera panel member CNN-HLN Crime and Justice
On-camera commentator Inside Edition



Q:

Have any of your accreditations ever been investigated, suspended or removed? (if yes, explain)

A:

No

Q:

On how many occasions have you been retained as an expert?

A:

30+ over more than 20 years

Q:

For what area(s) of expertise have you been retained as an expert?

A:

Maritime Law, Boating Safety, Boating Accident, Negligence, Liability, Injury, Boat Business, Sailboat, Power Boat, Commercial Vessel, Jet Ski, Paddle Craft, Catamaran, Right of Way, Navigation Rules, Charter Business, Boat Sales, Boat Rental, Boat Yard, Ferry, Fishing Boat,

Q:

In what percentage of your cases were you retained by the plaintiff?

A:

50%

Q:

In what percentage of your cases were you retained by the defendant?

A:

50%

Q:

On how many occasions have you had your deposition taken?

A:

15

Q:

When was the last time you had your deposition taken?

A:

February, 2020

Q:

On how many occasions have you been qualified by a court to give expert testimony?

A:

100%

Q:

On how many occasions have you testified as an expert in court or before an arbitrator?

A:

5

Q:

For how many years have you worked with the legal industry as an expert?

A:

20+

Q:

What services do you offer? (E.g.: consulting, testing, reports, site inspections etc.)

A:

Consulting, Vessel Inspection, Accident Reconstruction, Reports, Witness Interview, Trial Preparation,

Q:

What is your hourly rate to consult with an attorney?

A:

$250

Q:

What is your hourly rate to review documents?

A:

$250

Q:

What is your hourly rate to provide deposition testimony?

A:

$350

Q:

What is your hourly rate to provide testimony at trial?

A:

$350

Q:

Please list any fees other than those stated above (E.g.: travel expenses, copy fees, etc.)

A:

Actual Expenses
---
---
---
---