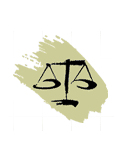 Dr. Harold P. Koller
Huntingdon Valley Eye Care Consultants, Ltd.
1650 Huntingdon Pike, Suite 150
Meadowbrook , PA 19046
Office: 215-947-6660
Fax: 215-947-7425
Introduction
Harold P. Koller, M.D. is a board-certified pediatric ophthalmologist with over 40+ years experience in the field of pediatric ophthalmology with offices in Meadowbrook, Pennsylvania and the Wills Eye Hospital in Center City, Philadelphia. He is the Past-Chair of the Section on Ophthalmology of the American Academy of Pediatrics, former Councillor for the American Academy of Ophthalmology, Professor of Ophthalmology at Thomas Jefferson University, and Attending Surgeon at Wills Eye Hospital. In addition, he is the Chairman and CEO of the Health Achievement Learning Opportunities (HALO) Centers for the testing, evaluation and remediation planning of children, adolescents and adults with learning differences. Dr. Koller has lectured and published extensively during his career on the subjects of pediatric ophthalmology, general ophthalmology and learning disabilities. Dr. Koller has been selected one of "America's Top Doctors" as published in the Castle Connolly Medical Ltd. resource books (2003 through 2013). In addition, he has been named in PHILADELPHIA MAGAZINE Top Doctors issues for 2004, 2005, 2006, 2007, 2008, and 2010. He currently serves on the Editorial Board of two prominent ophthalmologic publications: The Journal of Pediatric Ophthalmology & Strabismus and The Review of Ophthalmology. Dr. Koller has been an expert witness for over 20 years on many cases for various law firms throughout the country.
---
---
---
---