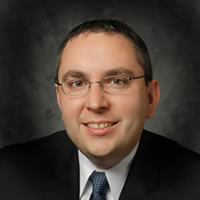 Gregory A Pinsonneault
LitiNomics, Inc.
200 Pringe Ave Suite 325
Walnut Creek , CA 94566
Introduction
Mr. Pinsonneault has more than fifteen years of experience providing consulting services and expert testimony for economic, financial, and business issues related to commercial litigation, primarily in the calculation of economic damages. He has consulted in a variety of complex litigation matters including intellectual property disputes, breach of contract, predatory pricing and buying, and antitrust monopolization. He has been designated as an expert witness or non-litigation project lead in more than 70 matters, including cases involving intellectual property disputes (patent infringement, misappropriation of trade secrets, copyright infringement and trademark infringement), consulting on reasonable license terms (non-litigation), breach of contract disputes, class certification and damages issues, and other issues. He is also a Certified Licensing Professional.
---
Areas of Expertise
Antitrust
Casino & Gaming Industry
Copyrights
Economics
Intellectual Property
Lost Profits
Patents
Statistics
Trade Secret
Trademarks
---
---
---