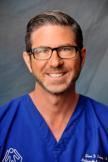 Dr. Glenn D. Cohen
Glenn D. Cohen, M.D., Inc.
696 Hampshire Road, #180
Westlake Village , CA 91361
Office: 805-435-6618
Fax: 805-777-7411
Introduction
Dr. Cohen's qualifications include board certification in Orthopedic Surgery, Subspecialty Certificate in Surgery of the Hand, and a faculty appointment at the University of Southern California. He maintains an active, busy, and successful surgical practice treating all conditions of the Hand, Wrist and Elbow. He has had extensive med-legal experience in the capacity of Expert Witness, Independent Medical Evaluator, Qualified Medical Evaluator, Agreed Medical Evaluator, and medical-legal record reviewer. Dr. Cohen demonstrates honesty, impartiality, and communication skills that allow for understanding by those inside and outside of the medical and/or legal community.
---
Areas of Expertise
Hand Surgery
Independent Medical Examinations (I.M.E.)
Orthopedic Surgery
Personal Injury
---
---
---