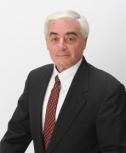 Gary Gartenberg, P.E.
The Falcon Group
Introduction
Mr. Gartenberg is a Senior Engineer in the firm's Forensic Engineering and Construction Litigation Department. His responsibilities include analysis, correction design, cost estimates and inspection for site and building component systems. Gary has over 30 years of engineering experience including 25 years of experience providing consulting engineering services in the multi-family housing industry.

Mr. Gartenberg is experienced in providing forensic civil engineering services for technical investigations, evaluations, analyses, reports, determination of responsible parties, litigation support and expert testimony in depositions and court toward the resolution of personal injury litigation, construction defects litigation and insurance claims related to commercial, industrial and residential construction and facilities. Gary has provided site and building evaluations, failure analysis, structural analysis, and construction safety practices analysis.

Mr. Gartenberg has provided expert's reports on behalf of Plaintiffs and Defendants in litigation and provided assistance to Owners in arbitration, mediation, and litigation with contractors and project sponsors.

He has provided for Community Associations engineering and feasibility studies, engineering design and specifications for replacement and correction, project bidding and construction management, economic evaluations and capital reserve schedules, and code and standards compliance evaluations. Gary has performed project-wide studies and analyses of specific construction deficiencies.

His experience includes building components such as roofing, siding, foundations, decks, balconies, protective coatings; wood structural analysis, water infiltration problems and fire rated construction. Site related experience areas include concrete, asphalt pavement, drainage, retaining walls and site plans.

Mr. Gartenberg also provides abandoned mining engineering services including site hazard and emergency collapse assessment, geotechnical and geophysical testing, design for stabilization and closure, project management of remediation, and expert testimony for litigation. He has designed and managed remediation projects with construction and testing costs ranging into several millions of dollars. His services have been provided to the State of New Jersey, Morris County, United States Army, various Municipalities and private developers.
---
Areas of Expertise
Architecture
Building Codes
Civil Engineering
Concrete/Cement
Construction
Construction Safety
Construction Site
Flooring
Forensic Engineering
Geotechnical Engineering
Ladders & Scaffolds
Lath & Plaster
Mining
Professional Engineering
Ramp & Stairs
Roofing
Structural Engineering
Utilities
Waterproofing
Windows
---
---
---