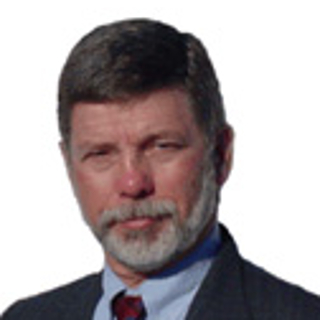 Gary M. Bakken, Ph.D., CPE
Analytica Systems International, Inc.
9390 North Calle Buena Vista
Tucson , AZ 85704
Introduction
Dr. Bakken is a specialist in human factors/ergonomics and safety. For more than 30 years he has been learning about, applying and communicating to others the traditional human factors/ergonomics characteristics and safety issues associated with humans, human-technology, and human-environment interactions. These dynamics include physical (anthropometric), physiological (sensory), psychological (decision-making, risk assessment), and biomechanical (force application) aspects. Currently, he is the president of Analytica Systems International, Inc., which provides services in these areas to attorneys as well as for commercial and public entities.

Dr. Bakken has provided human factors/ergonomics and safety related forensic science services in over 1200 personal-injury and criminal cases involving both the plaintiff/prosecutor and the defense in state and federal courts. The focus of his efforts has been to provide scientifically based opinions on human factors/ergonomics and safety as applied to the human-technology and human-environment interactions. Typical interactions include vehicle occupant kinematics and biomechanics, illumination-luminance and vision issues, product design and use, facility design and use, warnings, playgrounds, construction site issues, including overhead powerline high reach equipment, and transportation issues (railroad, trucking, car, motorcycles, bicycles). Typical issues include falling merchandise, coefficient of friction (slip and falls), corporate and organizational safety, anthropometry, impact consequences, and operator decision-making including cars, trucks, bicycles, motorcycles, and equipment. Other areas addressed include human error, perception, fatigue, human performance, reaction times, behavioral expectations and foreseeability, and risk identification, evaluation and aversion.

Aside from his work as an expert witness, Dr. Bakken is also a professor for undergraduate and graduate level Human Factors/Ergonomics in Design courses at the University of Arizona's College of Engineering, Department of Systems and Industrial Engineering. He has authored the books Falls and Related Injuries: Slips, Trips, Missteps and their Consequences and Innkeeper's Liability Management, as well as articles for newsletters and journals. He has also presented human factors/ergonomics and safety issues to the general public.
---
Areas of Expertise
Accident Investigation
Accident Reconstruction
Alcohol
Americans with Disabilities Act (ADA)
Architecture
Automotive
Bicycle
Biomechanics
Bus & Truck Safety/Accident
Child Safety
Construction
Construction Safety
Consumer Products
Demonstrative Evidence/Exhibits
Design Engineering
Disabled Access
Doors
Driver Behavior
Ergonomics
Facility Engineering
Failure Analysis
Fatigue
Fire
Forensic Engineering
Forklifts
Hazardous Materials
Helmets
Hotel Security
Human Factors Engineering
Industrial Engineering
Interior Design
Labels & Warnings
Ladders & Scaffolds
Machine Guarding
Materials
Mining
Motorcycles
Occupational/Environmental Health
OSHA
Personal Injury
Playground Safety
Power Tools
Premises Liability
Products Liability
Railroad
Roofing
Safety
Safety Engineering
Safety Equipment
School Safety
Seat Belts & Air Bags
Slip, Trip & Fall
Sports & Recreation
Tractors
Traffic/Highway Safety
Transportation Safety
Vibration Analysis
Visibility
Walking & Working Surfaces
Warehouse Operations
Wrongful Death
---
Expert Background
Q:

Please list your professional accreditations, degrees, licenses, and certificates granted:

A:

CPE (Certified Professional Ergonomist)

Ph.D. Industrial Engineering (Human Factors/Ergonomics). Texas Tech University. August, 1983.
MS Safety. Central Missouri State University. May, 1974.
B.S. Mechanical Engineering (Astronautical). Arizona State University. September, 1969.

Q:

Please list your affiliations or memberships in any professional and/or industry organizations:

A:

PROFESSIONAL & HONOR ORGANIZATIONS

Human Factors and Ergonomics Society
Human Factors and Ergonomics Society - AZ Chapter
System Safety Society
Alpha Pi Mu
American Academy of Forensic Sciences
American Society of Biomechanics
American Society of Safety Engineers
American Society for Testing Materials (ASTM)
Association for Aviation Psychology
Board of Certification in Professional Ergonomics
Illuminating Engineering Society of North America
Institute of Industrial Engineers
International Code Council (ICC)
International Council on Systems Engineering
National Safety Council
National Safety Council - AZ Chapter
Phi Kappa Phi
Sigma Xi
Society of Automotive Engineers

PROFESSIONAL ACTIVITIES

Human Factors and Ergonomics Society: Member: 1974-Present. National Forensic Technical Group Chairperson Elect: 1991-92; National Forensic Technical Group Chairperson: 1992-93.
Arizona Chapter - Member: 1979-Present; Director: 1992-97; Secretary: 1996-00.

National Council on Systems Engineering: Member: 1993-Present. Southern Arizona Chapter - Member: 1993-Present. Systems Engineering Requirements Committee Chair: 1994; Human Factors Task Force: 1993-1998.

Systems Safety Society. Member: 1978-Present. Arizona Chapter - Member: 1993-Present; Secretary/Treasurer: 1993-98.

Institute of Industrial Engineers. Member: 1976-Present. Southern Arizona Chapter - Member: 1979-Present; President-Elect: 1983-1984; Treasurer: 1982-83; Board Member: 1981-1982; Secretary: 1980-81; Central Arizona Chapter: 1997-1998.

University of Arizona Student Chapter Organizing Committee for Institute of Industrial Engineers. Faculty Advisor: 1979-1980.

Pima Community College. Industrial Safety Program Advisory Committee. Tucson, AZ 1979-1980.

School of Health Related Professions Instructional Improvement Committee. University of Arizona. Tucson, AZ 1979-1980.

School of Health Related Professions Admissions Committee. University of Arizona. Tucson, AZ 1979-1980.

School of Health Related Professions, Department of Occupational Safety and Health. Program Admissions Committee. University of Arizona. Tucson, AZ 1979-1980.

Arizona Center for Occupational Safety and Health Continuing Education Steering Committee. University of Arizona. Tucson, AZ 1979-1980.

Public service consultations with local industrial and public organizations regarding industrial engineering and safety problems.


Q:

Please list any teaching or speaking experience you have had, including subject matter:

A:

COURSES TAUGHT

UA SIE 410A Human Factors and Ergonomics in Engineering & Design I (2004)
UA SIE 511 Human Factors and Ergonomics in Engineering & Design II (1998 to 2003)
UA SIE 410 Human Factors and Ergonomics in Engineering & Design (1997 to 2002)
UA SIE 411 Human-System Interface Design (1998 to 2003)
UA SIE 410 Industrial Ergonomics (1979-1981)
UA SIE 365 Engineering Economics (Developed: 1979-1981)
UA SIE 410 Work Analysis, Design and Measurement (1979-1981)
UA SIE 310 Human Factors in Engineering Design (1979-1981)
UA SIE 462 Production Systems Analysis (1979-1981)
UA OSH 410 Physical Exposures (Developed: 1979-1981)
UA OSH 486 Occupational Safety and Health (Product Safety - Developed: 1979-1981)
UA OSH 488 Applied Industrial Safety (System Safety - Developed: 1979-1981)
TTU Work Measurement and Design (1977)
CMSU Introduction to Safety (1974)

Q:

Have any of your accreditations ever been investigated, suspended or removed? (if yes, explain)

A:

No

Q:

On how many occasions have you been retained as an expert?

A:

hundreds

Q:

For what area(s) of expertise have you been retained as an expert?

A:

Human Factors/ergonomics and Safety

Q:

In what percentage of your cases were you retained by the plaintiff?

A:

percentage unknown; majority plaintiff; works with plaintiff and defense in civil and criminal

Q:

In what percentage of your cases were you retained by the defendant?

A:

percentage unknown; majority plaintiff; works with plaintiff and defense in civil and criminal

Q:

On how many occasions have you had your deposition taken?

A:

hundreds

Q:

When was the last time you had your deposition taken?

A:

December, 2006

Q:

On how many occasions have you been qualified by a court to give expert testimony?

A:

unknown

Q:

On how many occasions have you testified as an expert in court or before an arbitrator?

A:

hundreds

Q:

For how many years have you worked with the legal industry as an expert?

A:

30

Q:

What services do you offer? (E.g.: consulting, testing, reports, site inspections etc.)

A:

consulting, testing, reports, site inspections, and identification of other experts

Q:

What is your hourly rate to consult with an attorney?

A:

Please call for fee schedule

Q:

What is your hourly rate to review documents?

A:

Please call for fee schedule

Q:

What is your hourly rate to provide deposition testimony?

A:

Please call for fee schedule

Q:

What is your hourly rate to provide testimony at trial?

A:

Please call for fee schedule

Q:

Please list any fees other than those stated above (E.g.: travel expenses, copy fees, etc.)

A:

Please call for fee schedule
---
---
---
---