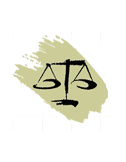 Galina Nikolskaya, M.D.
Forensic MED Experts
Introduction
Dr. Galina Nikolskaya, M.D. is dual-board certified in Neurology by the American Board of Psychiatry and Neurology, and in Clinical Neurophysiology by the American Board of Medical Specialties. She specializes in Traumatic Brain Injury, neurological injury, nerve and spinal cord injuries, concussion and post-concussion syndrome. Her education includes: a BA from Case Western Reserve University, a Medical Degree from Wright State University, a Neurology Residency at UC San Diego Medical Center and a Neurophysiology Fellowship at Harbor- UCLA Medical Center

Dr. Nikolskaya is an Associate Staff Neurologist at Harbor-UCLA, where, she also teaches. She has an active private group practice in Long Beach and additionally evaluates and treats patients at a Traumatic Brain Injury clinic in Orange, California. She has published on traumatic brain injury in a Journal of Biological Psychiatry and co-authored an article that explored FGD-PET regional glucose abnormalities in white matter in civilian impact and military blast-related mild traumatic brain injury. Dr. Nikolskaya also co-authored a review article on Glossopharyngeal Neuralgia in the Current Pain Headache Report journal. She is an active member of American Academy of Neurology.
---
---