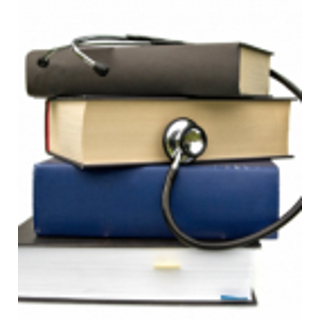 Forensic Pediatrics Consultants: Child Abuse & Child Safety
Located in New York, Experience with cases across USA.
Introduction
Board Certified Child Abuse/Forensic Pediatrician consultant/expert: child abuse and child safety - physical (burns, fractures, head trauma, burns), sexual (medical exam, forensic interview), neglect (failure to thrive), child fatalities, standard of care (malpractice).

Board Certified Child Abuse Pediatrician with 16+ years experience in present position as medical director of regional academic based clinical child abuse evaluation program. Expertise: medical aspects of sexual abuse/assault, physical abuse, burns, fractures, abusive head trauma ("shaken baby syndrome"), bruises, child neglect, failure to thrive, distinguishing accidental injury from abuse, unexpected child fatalities and near-deaths, child abuse misdiagnosis, choking, drowning, differential diagnosis for abuse, child consumer product safety/usage including appropriate child product usage and parental supervision, osteogenesis imperfecta, drowning, choking, suffocation, strangulation, child sexually transmitted disease (Chlamydia, Gonorrhea, Warts (HPV), HIV), retinal hemorrhages, custody, sleep related death, SUID/SIDS, disabilities and abuse, abuse in schools, obesity and abuse, safe sleep, Munchausen Syndrome (Factitious Disorder by Proxy Medical Child Abuse), alternate light source (ALS) technology in the detection of bruises, supervision of SAFE and SANE nurses, National Children's Alliance protocols, MDT multi-disciplinary teams, confidentiality, mandated reporting, Department of Social Services (Child Protective Services role in investigations). Well balanced experience with all aspects of family, criminal, and malpractice cases. Active in research, teaching and publications in the aforementioned areas.

Our practice also includes:
1. A PhD forensic interview expert with 20 + years experience able to critically analyze and provide objective opinions on child sexual abuse forensic interviews for protocol, suggestibility, disclosure, coaching. Specific expertise with children with disabilities and abuse, and abuse in school setting.
2. An adult and pediatric certified SANE/SAFE (Sexual Assault Nurse Examiner) with 20+ years experience in evaluating protocol, injury, forensic evidence, medical history.
---
Areas of Expertise
Brain Injury
Burn Injury
Child Abuse
Child Safety
Child Sexual Abuse
Consumer Products
Medical Malpractice
Pathology
Pediatrics
Personal Injury
Products Liability
Safety
Sexual Abuse
Wrongful Death
---