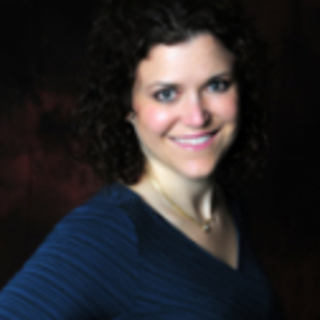 Forensic Pediatrician - Child Product Safety Expert
Located in New York, Experience with cases across USA , NY
Introduction
Forensic academic pediatrician with specialized experience as consultant/expert in child consumer product safety/usage including appropriate child product usage, parental supervision, distinguishing accidental injury from abuse/neglect, burns, drowning, choking, suffocation, strangulation. Testimony experience in cases of child fatalities, near-deaths and significant injuries related to child consumer products and food products. Full time academic career directing regional child safety program at major children's hospital. Additional experience in child product design and manufacturing, and safety consultant for major international child product company. Unique combination of experience and balanced testimony experience for plaintiff/defense.

Sample cases:
1. Death secondary to drowning after car immersion in lake - evaluation of child developmental capabilities and appropriate supervision.
2. Brain injury secondary to child choking on food product in school - evaluation of food product safety, child developmental capabilities and supervision.
3. Death secondary to choking on toy product - evaluation of child developmental capabilities, supervision, product design/safety.
4. Death secondary to fall down stairs in infant walker - evaluation of environment safety, product design/safety, parental ability to understand instructions.
5. Death classified as "SIDS" attributed to pillows, bumpers, blankets, soft surfaces - evaluation of evidence base to attribute death to sleep environment.
6. Severe burns secondary to immersion into body of water - water temperature analysis, developmental capabilities of child, supervision.
7. Fractures attributed to child stationary play product - evaluation of mechanism of injury, developmental capabilities, supervision.
---
Areas of Expertise
Child Abuse
Child Safety
Consumer Products
Labels & Warnings
Pediatrics
---
Expert Background
Q:

Please list your professional accreditations, degrees, licenses, and certificates granted:

A:

Board Certified in Pediatrics, Board Certified in Child Abuse/Forensic Pediatrics
BA and MPH - Johns Hopkins University
MD - SUNY Buffalo
Pediatrics Internship & Residency and Forensic Pediatrics Fellowship
Began present full time academic position in 2002

Q:

Please list your affiliations or memberships in any professional and/or industry organizations:

A:

American Academy of Pediatrics
American Academic Forensic Science

Q:

Please list any teaching or speaking experience you have had, including subject matter:

A:

Safe Sleep
Accident Prevention
Distinguishing Accidents from Abuse
Drowning
Strangulation
Suffocation
Burns


Q:

Have any of your accreditations ever been investigated, suspended or removed? (if yes, explain)

A:

NO

Q:

For what area(s) of expertise have you been retained as an expert?

A:

Child abuse and child consumer product safety

Q:

In what percentage of your cases were you retained by the plaintiff?

A:

50

Q:

In what percentage of your cases were you retained by the defendant?

A:

50

Q:

On how many occasions have you had your deposition taken?

A:

Approximately 10

Q:

When was the last time you had your deposition taken?

A:

2014

Q:

On how many occasions have you been qualified by a court to give expert testimony?

A:

Approximately 200

Q:

On how many occasions have you testified as an expert in court or before an arbitrator?

A:

Approximately 200

Q:

For how many years have you worked with the legal industry as an expert?

A:

15

Q:

What services do you offer? (E.g.: consulting, testing, reports, site inspections etc.)

A:

Consulting
Medical Record Review
Testimony
Education on Research
Expert Reports (excellent forensic writing skills)
---