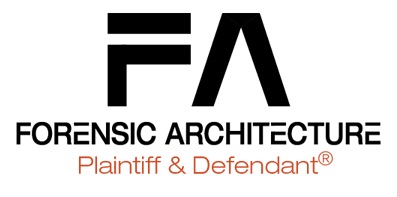 Forensic Architecture: Plaintiff and Defendant®
West Palm Beach , FL 33401
Introduction
https://ForensicarchitectureUS.com

2 + INTER-RELATED PROFESSIONAL ARCHITECTURAL SERVICE SECTORS, "ADR + PEER REVIEW"



First, -- David Erik Chase, AIA, as Founder of Forensic Architecture: Plaintiff and Defendant® offers ADR services as an Architectural Mediator, Arbitrator, and Expert Witness. Since 2003 he has supported more than 100 design and construction dispute resolution Clients in 10 states. Further, with 55+ years of experience, he has been an Architectural Practitioner as designer, interior designer, specifier, project manager, architect-of-record, and principal-in-charge, personally responsible for approximately $1 billion of construction designed projects representing multiple private and public project types and contract categories. He was the former long-term President /CEO of the (then) fifth largest architectural firm in the USA and currently a licensed Architect in 21 states.


Second, -- Forensic Architecture: Plaintiff and Defendant® is a professional organization that provides experienced Peer Review services to Architects, Designers, Owners, and building professionals during pre-contract negotiations and all design phase activities, to minimize practice risk exposure. Additionally, we assist Agencies, Developers, and Contractors to apply QA/QC principles to Contract Documents to minimize liability from flawed and non-coordinated instruments of service.
---
Areas of Expertise
Architect Liability
Architecture
Building Codes
Building Contractor Liability
Construction
Construction Damages
Industrial Hygiene & Mold
Roofing
Scheduling Delay & Analysis
Waterproofing
---
---
---
---